KRELL FOUNDATION 4K & DSD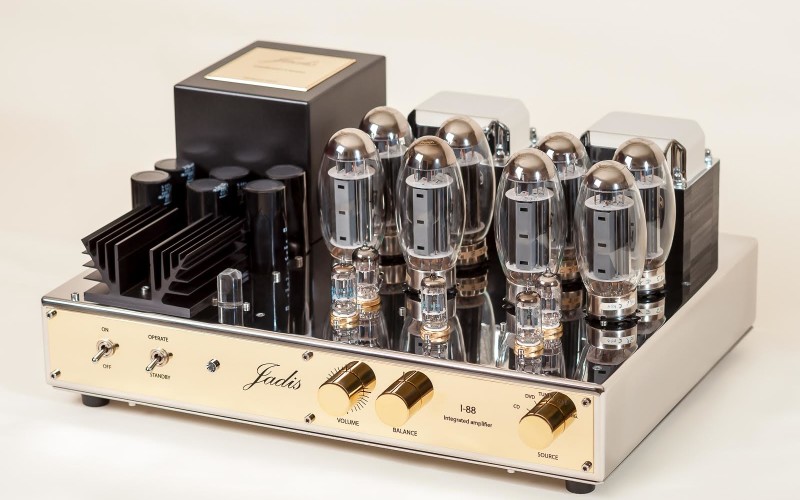 Amerykanie zapowiadają upgrade swojego procesora do pułapu 4K i DSD. Szczegóły - w informacji prasowej
We are excited to announce the addition of DSD decoding to the Foundation processor. The DSD decoding firmware supports stereo and multichannel recordings via any of the 10 HDMI inputs.
Playback options include DSD 2-ch Direct, DSD Stereo, and DSD Multi modes. DSD 2-ch Direct converts a stereo DSD signal to analog and directly passes it to the left and right analog outputs. DSD Stereo first applies any left and right channel crossover configured in the Foundation menu, converts the signal to analog, and then sends it to the left and right outputs.
DSD Multi supports multichannel DSD recordings and utilizes all crossovers configured in the Foundation menu. There is no configuration required as the Foundation automatically recognizes a DSD signal and defaults to the last used DSD mode for playback. Pressing the mode button on the remote control or web server interface will cycle through all three DSD modes.
All existing Foundation processors can be upgraded to DSD decoding but have to be returned to Krell for this additional feature. There is no charge for this upgrade other than shipping. Please click here to set up a Return Authorization if you would like to add this capability to your Foundation.
For those interested in the Foundation 4K upgrade coming later this summer, there is still availability on this limited offer. The DSD decoding capability will be added as part of the Foundation 4K upgrade. Details of the Foundation 4K upgrade are below.
The new Foundation 4K will have a retail of $7,500. Upgrades to the Foundation 4K will have regular price of $2,500.
The Foundation 4K upgrade includes:
Four HDMI 2.2 compatible inputs that will support:
Up to 1080p 60Hz signals including 24/30/36-bit RGB/YCbCr 4:4:4/xvYCC, and 16/20/24-bit YCbCr 4:2:2 video formats.
Up to 4K x 2K signals @ 30 Hz with 24-bit RGB/YCbCr 4:4:4/YCbCr 4:2:2, and up to 4k x 2k @ 60Hz with 12-bit YCbCr 4:2:0.
3D video format up to 1080p @ 60 Hz.
High resolution VESA Smode video format up to QSXGA @ 60 Hz
On Screen Display added for status messages including volume, source, and audio format changes. A future firmware update will add setup capability Stereo and multi channel DSD support via all HDMI inputs
Independent Zone 2 video – The two HDMI video outputs can be now configured to send independent video signals to two different displays. Both outputs support 4K signals being simultaneously displayed in this mode.