KRELL VANGUARD UNIVERSAL DAC & VANGUARD DIGITAL PREAMPLIFIER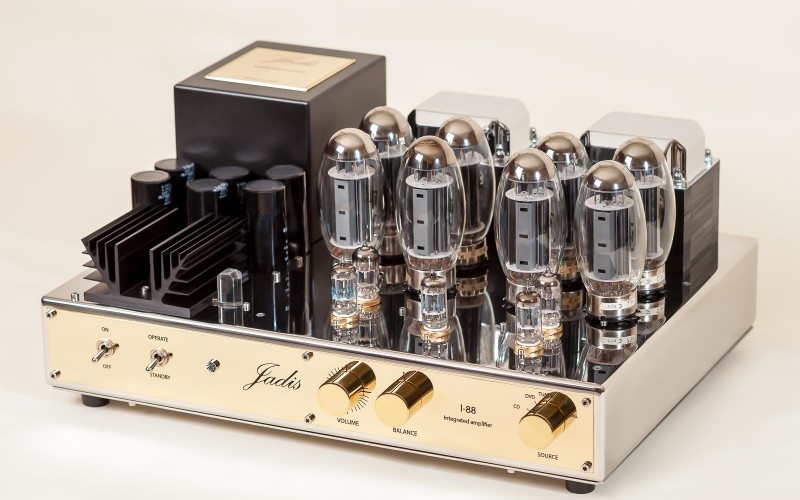 Dwa cyfrowe komponenty z obozu Krella w drodze do dobrych salonów audio. Szczegóły w anonsie dumnego producenta
We are excited to announce the introduction of the Krell Vanguard Universal DAC and the Krell Vanguard Digital Preamplifier. Both begin shipping this week and have retail prices of $4,500 and $5,000, respectively. Please find highlights below. More details will be on the Krell website soon.
The Vanguard Universal DAC and the Vanguard Digital Preamplifier
The Vanguard Universal DAC and Vanguard Digital Preamplifier include USB, HDMI, coaxial and optical digital inputs; Ethernet music streaming controlled through dedicated iOS and Android apps; and aptX Bluetooth for wireless streaming from phones, tablets and computers.
Inputs include:
Coaxial and HDMI inputs support PCM up to 24-bit/192kHz. Optical input supports up to 24-bit/96kHz
2 HDMI 2.0 inputs support DSD and 4K content.
HDMI output includes Audio Return Channel for use with smart TV streaming services such as Netflix, Vudu, and Pandora.
USB and Network streaming support MP3, AAC, WMA, WAV(PCM), FLAC, ALAC up to 24b/192kHz
Digital to Analog output stage features 32 bit ESS Sabre DACs and feeds a classic Krell discrete balanced output stage.
The Vanguard Digital Preamplifier adds volume control capability to the discrete balanced output stage.