MAGICO S3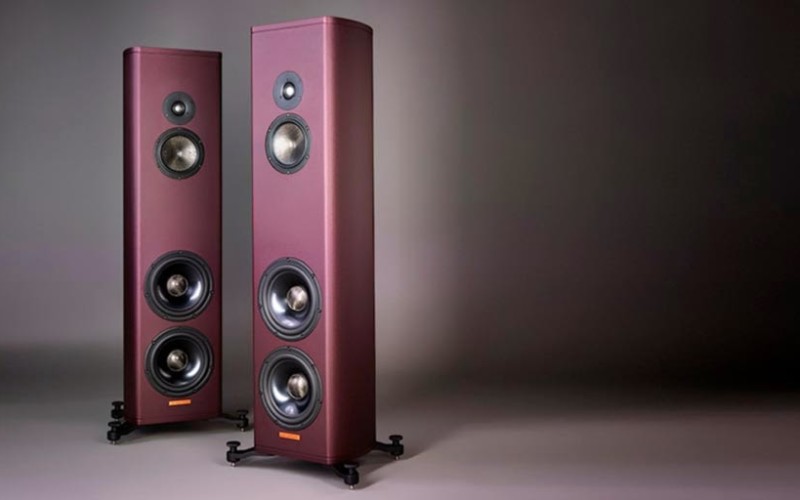 Nowe podłogówki z Ameryki. Cena za parę - od 22,6 tys. dolarów Drogo? Proszę pamiętać, że w Polsce liczba milionerów jest szacowana na 100 tys. Nawet zakładając, że odsetek audiofilów w takiej populacji jest mniejszy niż odsetek garbatych transseksualistów z legitymacją SLD i o wadze powyżej 100 kilogramów, i tak tworzy to grupę ok. 1000 osób, którzy mogą sobie kupić S3 między setką szkockiej, cygarem, a zabiegiem prostowniczym. Szczegóły - poniżej
Magico, the leader in high performance loudspeaker design and manufacture, is proud to announce the expansion of its award winning S- Series with the addition of the S3. The S3 is a full range, floorstanding loudspeaker that offers cutting edge technology and unparalleled performance at its price. According to Magico CEO and chief designer Alon Wolf, "By drawing from our technological well and in-house manufacturing capabilities, we are now able to deliver a remarkable value proposition in the S3, one which will become a new benchmark in its category."
The S3 shares the same engineering heritage of its two siblings, the S1 and S5, and sits squarely between them. As with all Magico loudspeakers, the S3 is uses an acoustic suspension enclosure, one whose further refinements include a new uniquely designed sub-enclosure for its midrange. The polycarbonate enclosure utilizes a combination of advanced materials as well as a specially developed shape. Both of these features when combined create the ideal acoustic properties and control for a sub- enclosure in a loudspeaker cabinet. Its contoured extruded aluminum cabinet – the world's largest monocoque enclosure at 16″ in diameter with 1/2″ aluminum walls – minimizes diffraction effects, internal resonance, and damping requirements. Structurally, the S3 is mechanically sound and without any weak points. A tour-de-force of new technologies, the S3 utilizes the same advanced MB30 Beryllium tweeter and MB390 midwoofer that Magico uses in the S5, coupled with two newly-developed 8" woofers. These new advancements contribute towards the S3's capabilities of delivering the lowest octave of bass performance combined with both the speed and accuracy we are known for.
As always, the anticipation is high for any new Magico product release. The S3 doesn't disappoint and is a standout performer, with high quality ingredients, state-of-the-art driver technology, the most mechanically solid and rigid cabinets, and the most sophisticated crossover network. The elegant S3 is a gifted precision instrument that is available in over a dozen different finishes, thus making it able to deliver a bravura performance while aesthetically fitting in any environment.
SPECIFICATIONS
Driver Complement:
1 x 1" MB30 Tweeter
1 x 6" M380 Midrange
2 x 8" Hybrid Nano-Tec/aluminum Woofer
Sensitivity: 88dB
Impedance: 4 Ohms
Frequency Response: 26 Hz – 50 kHz
Recommended Power: 50 – 500 Watts
Dimensions: 48"H x 14"D x 12"W (122cm x 35cm x 30cm) Weight: 150 lbs. (68 kg.)
PRICING AND AVAILABILITY
The US Retail Price of the Magico S3 starts at $22,600/pr. Delivery will begin in December 2013.