MARK LEVINSON № 515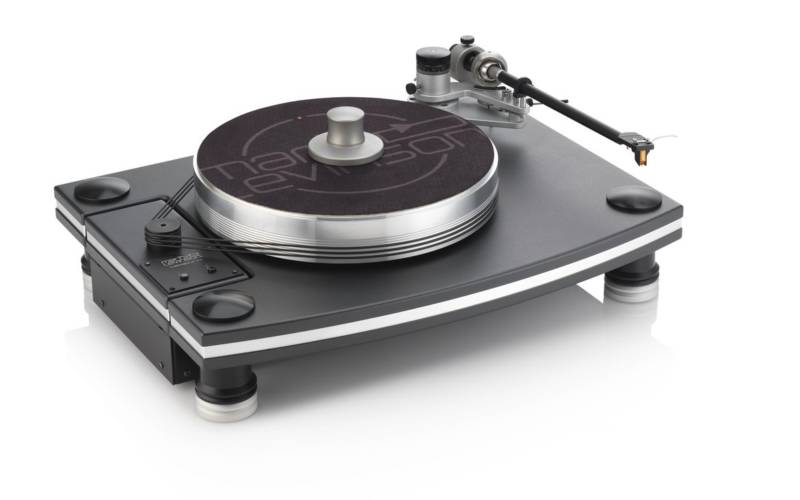 Designed and built in partnership with industry-leader VPI Industries, the № 515 Turntable is handcrafted in the USA, and is the first turntable worthy of the Mark Levinson name.
The № 515 is the perfect complement to the Pure Phono stage included in the recently released № 526 and № 523 pre-amplifiers. A premium-caliber turntable, the № 515 leverages superior technologies and craftsmanship from VPI Industries to deliver performance, features and appearance unique to Mark Levinson.
The № 515 is based on a highly damped vinyl-wrapped MDF and aluminum sandwich main chassis. The chassis is supported by machined Delrin and Aluminum Mark Levinson feet with a vibration-damping polymer core. The 20-pound Aluminum platter rotates on an inverted bearing, which employs a hardened stainless steel shaft spinning in a phosphor bronze bushing for maximum rotational accuracy.
The powerful high torque AC synchronous motor is mounted to a separate vinyl-MDF-Aluminum sandwich chassis and housed in its own mechanically isolated enclosure. A precision-machined pulley and triple belt drive system provide smooth, quiet operation. A custom-designed, low-distortion analog oscillator and discrete, class AB power amplifier deliver pristine power to the synchronous motor for accurate 33 and 45 RPM operation.
The № 515 features a gimbal-mounted, 3D-printed tonearm with integral headshell, stainless steel counterweight, and discrete internal cartridge lead routing. The tonearm is mounted to a rigid, machined Aluminum arm base featuring on-the-fly adjustable vertical tracking angle. A custom designed stainless steel record weight and platter mat ensure maximum stability of playback.
"The № 515 is being released during a time of rapid growth and resurgence in turntable and vinyl record sales," said Jim Garrett, Senior, Product Strategy and Planning, HARMAN. "It celebrates our 45th anniversary and provides a first-class analog source for our new 500 Series."
"This turntable was engineered to be a perfect complement our Pure Phono stage. The warmth, fidelity and overall listening experience delivered by the № 515 absolutely must be heard to be appreciated," said Todd Eichenbaum, Director of Engineering, HARMAN.
The № 515 turntable will be available either with or without a factory installed moving coil phono cartridge.
The № 515 turntable will be on display at the High End Munich show, (Atrium 4.1, Room F119) and available from authorized Mark Levinson dealers worldwide in Summer 2017. Pricing starts at $10,000 for the version without phono cartridge.