MARK LEVINSON No. 536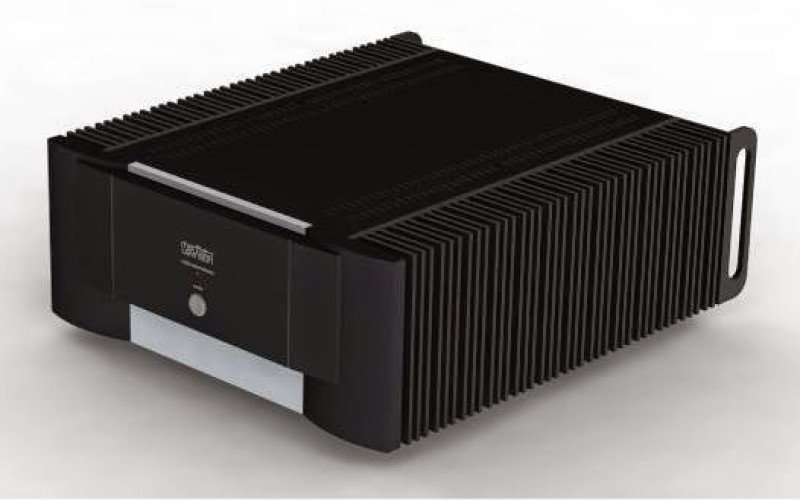 Jesienią 2015 r. do sprzedaży trafią 400-watowe monobloki, które bez obaw można umieszczać na okładkach konstytucji USA jako symbol amerykańskiego stylu życia
HARMAN, the premium global audio, visual, infotainment and enterprise automation group announced the introduction of the Mark Levinson № 536 Monaural Power Amplifier, an ultrahigh-end amplifier that combines high power output with extraordinary sound quality and Mark Levinson's striking next-generation industrial design.
The № 536 is engineered to deliver standard-setting performance in every sonic respect. It delivers a massive 400 Watts of power (into 8 ohms, 800 Watts into 4 ohms), to effortlessly power even hard to drive loudspeakers to generous volume levels in larger rooms. The № 536 employs discrete class AB amplifier topology with no integrated circuits in the signal path, along with Class A voltage gain and driver stages, a configuration that delivers exceptional sonic purity and resolution of the finest musical detail. In addition to its distinguished sonic performance, the № 536 is engineered for ultimate reliability and stability under the most demanding operational conditions.
"Our new № 536 continues the long-standing Mark Levinson heritage of offering ultimate-performance audio products for the most discerning music lovers and audiophiles," said Jim Garrett, director of Marketing and Product Management, HARMAN Luxury Audio. "Its high power output, musical accuracy, sonic transparency and extraordinary dynamic capability make the № 536 ideal for the absolute highest-quality music and home theater systems."
The Mark Levinson № 536 includes an XLR balanced and an RCA unbalanced input to facilitate its use in any high-performance audio system. It provides two pairs of heavy-duty speaker binding posts with Mark Levinson's characteristic hurricane knobs that facilitate secure speaker-cable tightening without the use of any tools. The № 536 also includes Ethernet, RS-232 and 12-volt IR trigger inputs and outputs that enable interfacing with Mark Levinson preamplifiers, networked installations and automation and control systems. The № 536 is EuP-compliant and will go into low-power standby mode when not in operation.
Like all Mark Levinson audio components, the № 536 has a stunning, distinctively elegant appearance. Its unmistakable black and silver industrial design blends iconic Mark Levinson aesthetic elements with an angular, modern contemporary look.
The Mark Levinson № 536 Monaural Power Amplifier will be available in Fall 2015 at a suggested retail price of $15,000/ea.