MARTIN LOGAN MONTIS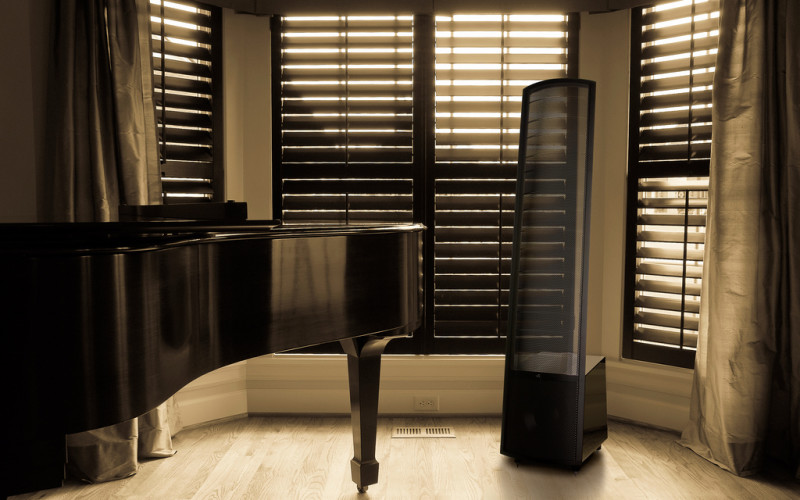 Hybrydowe elektrostaty wchodzące w skład serii Reserve ESL Kolumny trafią do sprzedaży w USA jeszcze we wrześniu i będą kosztować 9995 $ za parę. Wyposażone są m.in. w cyfrowy wzmacniacz klasy D o mocy 200 W, napędzający basowy przetwornik, schodzący do częstotliwości 29 Hz, moduł DSP oraz membranę elektrostatyczną najnowszej generacji z aktywną powierzchnią, która jest prawie dwukrotnie większa w porównaniu z dotychczasowymi. Zapewnia to większą efektywność oraz niespotykaną w tej klasie dynamikę. Więcej zdjęć oraz pełna informacja na temat Montisów - poniżej.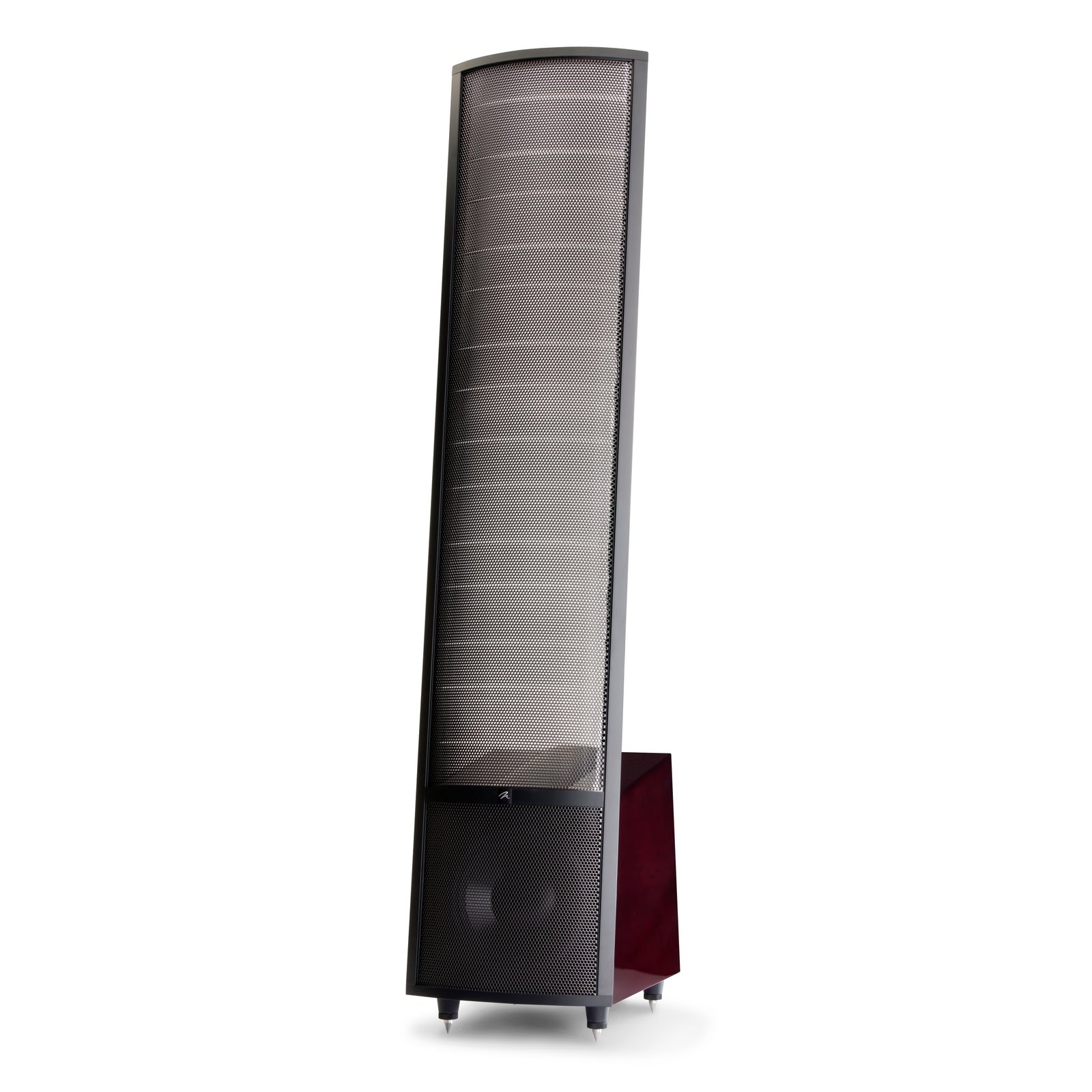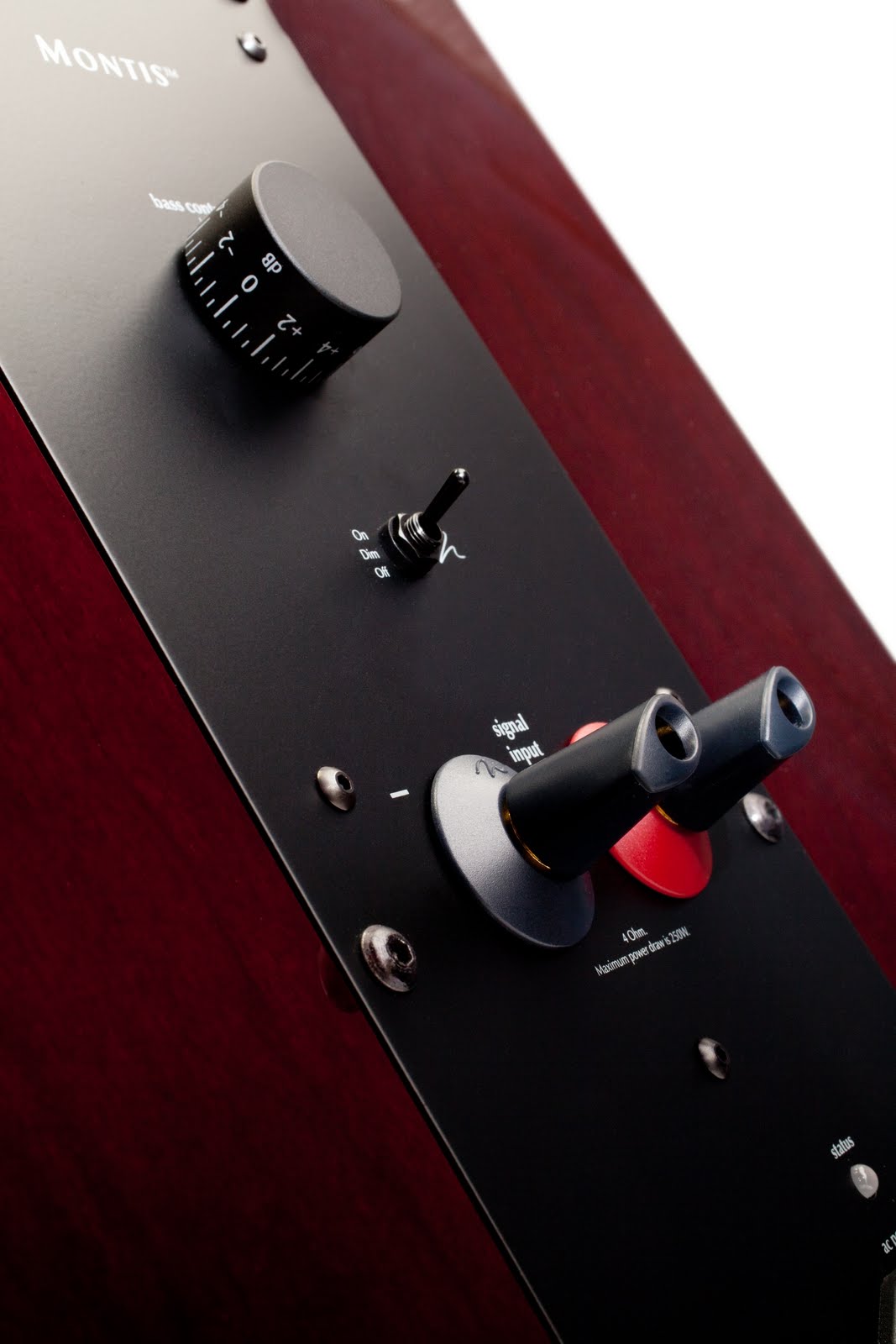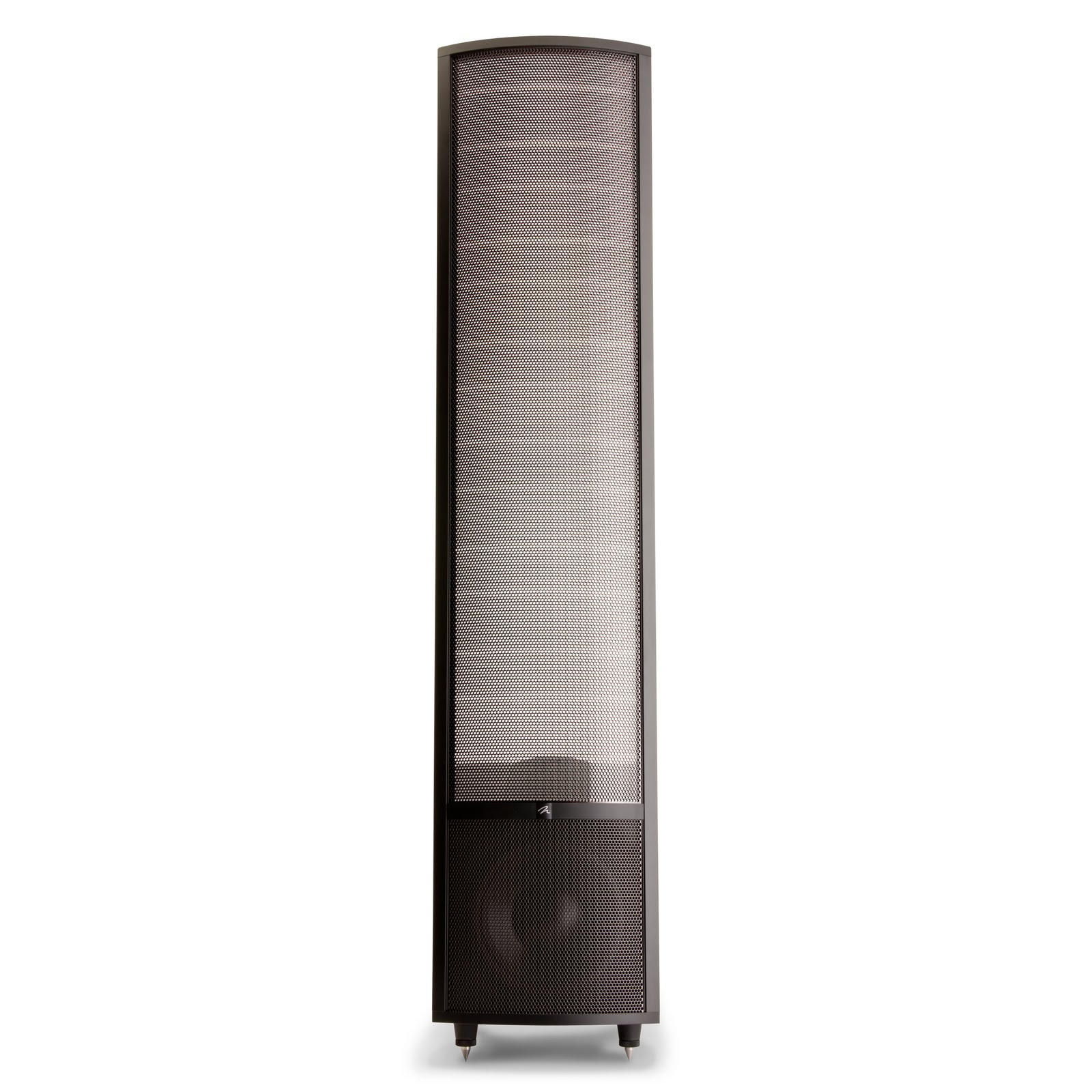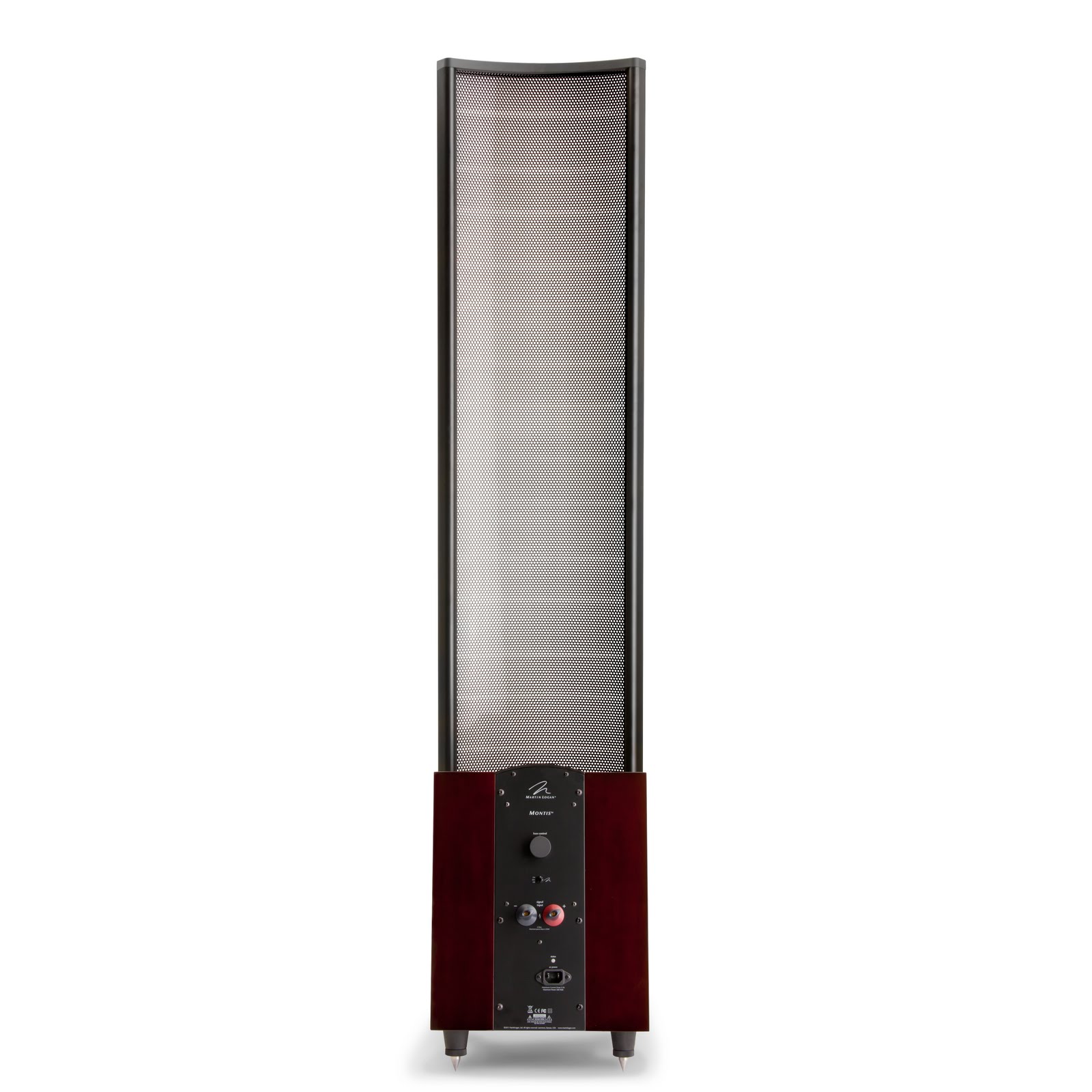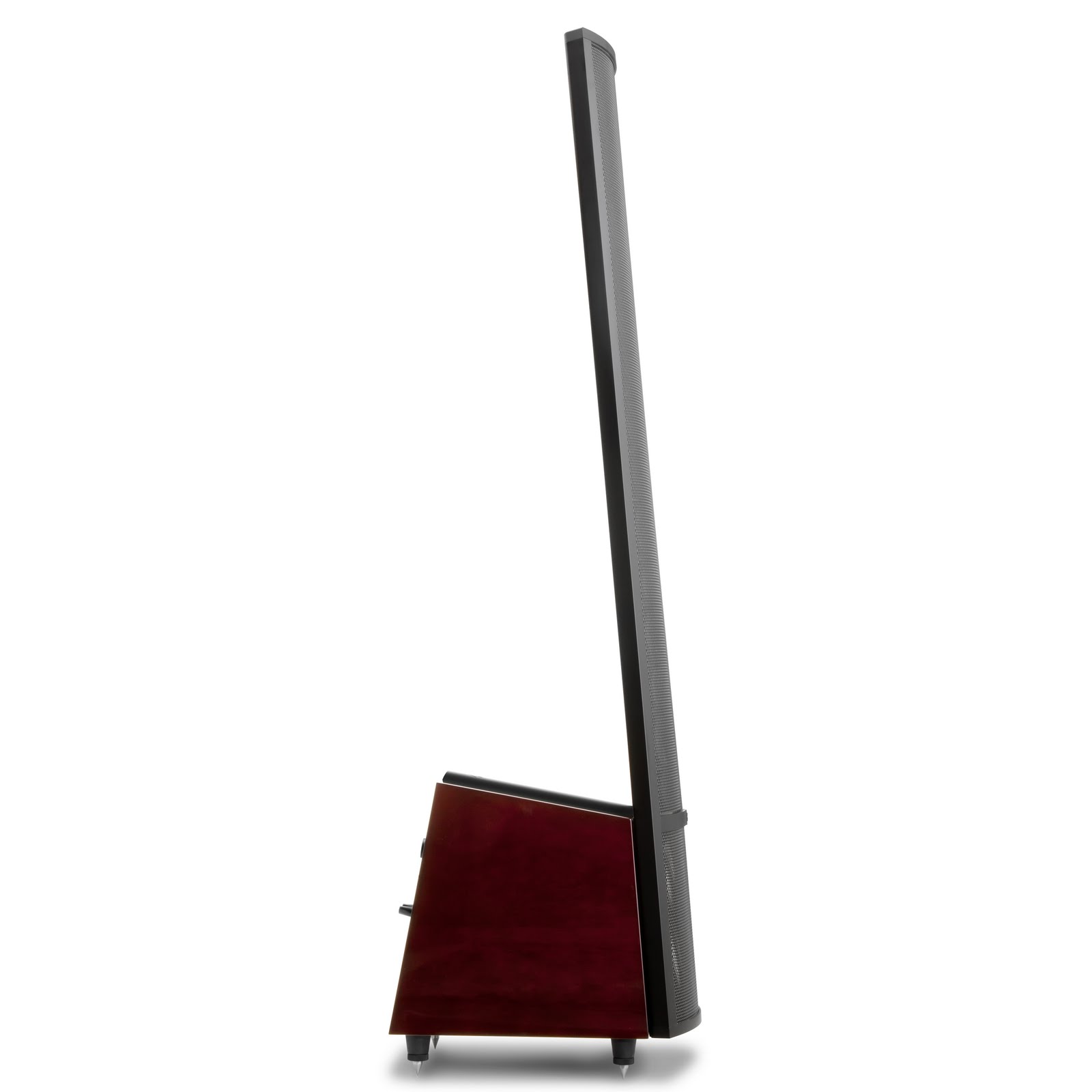 MartinLogan, the world's leader in electrostatic loudspeaker technology, proudly announces Montis™, the newest hybrid electrostatic speaker in the Reserve ESL Series. Inspired by MartinLogan's renowned CLX™ loudspeaker, the Montis features controlled dispersion curvilinear XStat™ electrostatic technology, a proprietary Vojtko™ crossover and DSP engine, and a seamlessly blended woofer system that delivers mid-range clarity, a richly etched soundstage, and tight low-frequency performance with efficiency and finesse.
MartinLogan's dedicated in-house design and engineering team created an extremely precise 24-bit Vojtko DSP engine in conjunction with a powerful 200-watt class-D amplifier to deliver a stunningly detailed low-frequency performance reaching down to 29Hz—uncommon in cabinets this compact. Additionally, integrated low-frequency equalization below 100Hz further enhances bass performance by allowing precise tailoring to adjust for individual room acoustics.
Superb bass is only part of the Montis' high-end appeal. The electrostatic transducer features advanced MicroPerf stator technology giving the latest-generation CLS™ (Curvilinear Line Source) electrostatic transducer almost twice as much exposed diaphragm surface as a traditional electrostat of the same size. This dramatic increase in effective radiating area translates to the highest levels of efficiency and an effortless, unlimited dynamic presentation.
Following in the footsteps of MartinLogan's award-winning flagship hybrid ESL speaker, the Summit X™, Montis blends legendary sound with sophisticated styling. Years in the making, the Montis builds on a number of unique MartinLogan manufacturing techniques and materials that are explained on the MartinLogan ESL Advances section of the new website. Included are: XStat and AirFrame™ technologies, vacuum bonding, MicroPerf stators, a Curvilinear Line Source electrostatic transducer, dipole sound radiation, a low-distortion aluminum-cone woofer, advanced Vojtko filtering, a 24-bit Vojtko DSP engine, and 100-Hz level control.
For setup and aesthetics, MartinLogan supplies sturdy 3/8-16 ETC™ spikes, which can be used in place of the standard feet to enhance stability on thick carpets or to create tighter coupling between speaker and floor. The spikes also allow fine tuning of vertical wave launch for mid and high-frequencies.
The Montis comes in three hand-rubbed, real-wood finishes including: Black Ash, Dark Cherry, and new for 2011, High-Gloss Black Cherrywood. The new luxurious High-Gloss Black Cherrywood finish has deep cherry undertones and appears almost black in low light, giving them a unique and understated elegance.
The MartinLogan Montis starts at $9,995 per pair and ships in September 2011.