McINTOSH C2600, MP100 & MVP901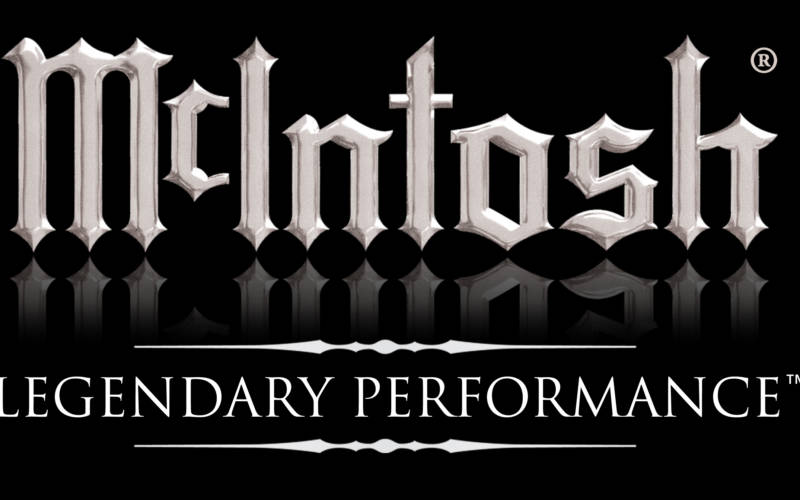 McINTOSH ANNOUNCES THREE NEW HOME A​UDIO PRODUCTS
McIntosh, the global leader in prestigious home entertainment and ultimate-quality audio for over 65 years, is proud to introduce three new products: the C2600 Vacuum Tube Preamplifier, MP100 Phono Preamplifier and MVP901 Audio Video Player. Each product combines the best-in-class audio performance of the legendary McIntosh Reference System with the latest in technological development.
C2600 Vacuum Tube Preamplifier – shipping anticipated in August 2016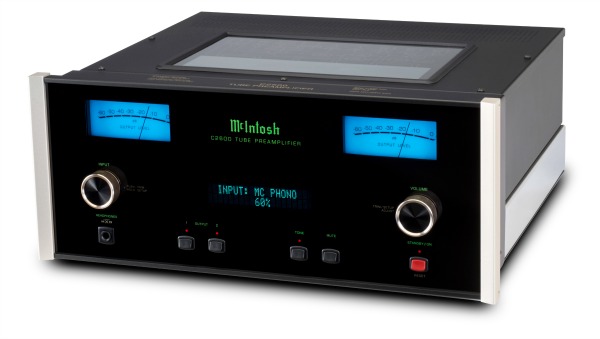 McIntosh C2600 Building upon the C2300 and C2500 – two of the most successful McIntosh vacuum tube preamplifiers – is the C2600 which incorporates the best of the previous models while adding our advanced digital audio section and upgraded tube circuitry design. The C2600 is a versatile preamplifier with an expansive set of 16 inputs to connect virtually all analog or digital music sources. Analog inputs include 3 balanced, 4 unbalanced plus 1 each dedicated Moving Magnet and Moving Coil phono inputs. Digital inputs consist of 3 optical, 2 coax, 1 USB and 1 McIntosh exclusive MCT connection. Three sets of balanced and unbalanced analog outputs connect the C2600 to the rest of the system. The C2600 features a 32-bit/384kHz, DSD digital-to-analog-converter (DAC) and is capable of decoding and playing DSD64, DSD128 and DSD256 plus DXD 352.8kHz and DXD 384kHz. For headphone listening, the addition of Headphone Crossfeed Director (HXD®) brings an added dimension to the music. Home Theater Pass Thru allows for seamless integration into a multi-channel home theater system.
MP100 Phono Preamplifier – shipping anticipated in August 2016


McIntosh MP100 The MP100 is the first dedicated phono preamplifier from McIntosh and is designed to help both new and experienced vinyl lovers get the most fidelity, performance and – most importantly – enjoyment from their albums. Like all McIntosh products, the MP100 is packed with features designed specifically for the vinyl lover including: Moving Coil and Moving Magnet inputs; Moving Coil and Moving Magnet adjustable loading (6 settings each); balanced and unbalanced analog outputs; optical, coax and USB digital outputs; and a Mono switch for when playing mono records to decrease noise and play the signal correctly. There are many ways to integrate the MP100 into an audio system. If someone is just building their system, it can become the main part of the setup. For someone who already has a system with an older but working preamp, the MP100 is an excellent way to add modern phono features. For home theater systems where a turntable is desired, the MP100 is an easy way to add full phono preamp capabilities without having to get a full-sized stereo preamp that would undoubtedly duplicate many of the home theater processor's features. When used with a properly configured conversion program, the MP100 can "rip" the records to a computer via USB to produce high quality digital files. The digital outputs are fixed at 24-bit/96kHz to capture the full dynamic range of a record while optimizing digital file size. If an album has a very loud section, the digital output clipping protection prevents harsh sounding and speaker damaging distortion from being recorded to the file. Compact in size at just 3" tall, it shares the same 11.5" narrow chassis design as the MXA70 Integrated Audio System, MHA100 Headphone Amp and MB50 Streaming Audio Player to help build a cohesive system. It can also easily be added to a system comprised of standard, wider width chassis.
MVP901 Audio Video Player – shipping anticipated in August 2016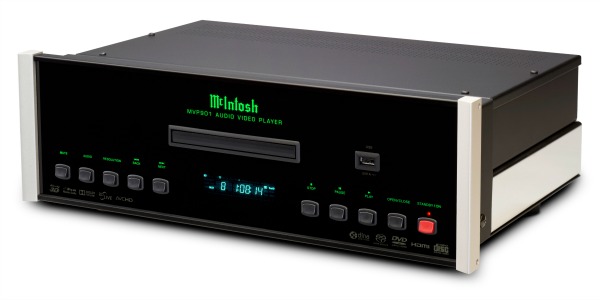 McIntosh MVP901 Blu-ray players are an integral part of any home theater system and the McIntosh MVP901 is designed to provide years of home entertainment enjoyment. With its ability to upsample 1080P and lower resolutions to 4K Ultra HD, it can breathe new life into a vast movie library and is a perfect complement to the 4K compatible McIntosh MX122 or MX160 home theater processor. Built in decoding of Dolby® True HD and DTS-HD Master Audio™ will put the viewer in the center of the action. The MVP901 can also pass the latest object-based 3D audio formats such as Dolby Atmos, DTS:X™ and Auro-3D® to the compatible processor for truly encompassing surround sound. It fully supports 3D Blu-ray discs while state of the art processing power allows for ultra-fast playback start speeds. A variety of advanced adjustments can be made to color, image detail and video performance to improve picture quality. Not limited to just movies, the MVP901 is also great for listening to music. CDs, SACDs and DVD-Audio discs can be enjoyed via an 8-channel, 32-bit/192kHz DAC that's used in stereo quad balanced mode to produce high fidelity audio. The HDMI output can be used for multi-channel music playback. A triple laser optical pickup uses one objective lens for the different wavelengths and is optimized for various disc types. Three USB ports allow playback of audio and video files from flash drives. Network streaming and BD-Live is available through the ethernet connection.
C2600: $7,000 USD
MP100: $2,000 USD
MVP901: $5,500 USD