MERIDIAN 818V3 REFERENCE AUDIO CORE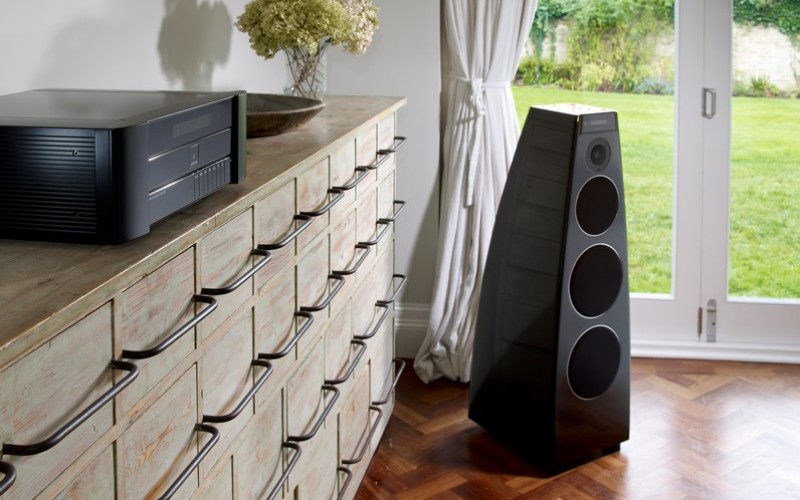 Bringing reference-level two-channel amplification and Sooloos multi-zone management, the new 818V3 Reference Audio Core is a highly skilled operator
Meridian Audio unveils the 818V3 Reference Audio Core, the latest version of its ultimate home audio system hub. This third generation machine adds significant upgrades to its multi-talented forebear's impressive audio arsenal and, in keeping with its maker's inclusive engineering disciplines, offers an upgrade path to existing 818 owners.
Ranged as standard in Black the £8,000.00 model also embraces Meridian's Select Programme bespoke colour service, opening-up a choice of 270 colours for a £500.00 premium.
A proud member of the Meridian 800 Reference Series, the 818V3 is an exceptional reference preamplifier. And much, much more. Featuring Meridian enhancement technologies, such as triple FIFO buffering, DSP unsampling and apodising filters, this model also incorporates an advanced linear power supply and a new master oscillator with 40% lower jitter for further improved audio performance. The extensive connectivity counts Meridian SpeakerLink, enabling ultimate quality and convenience when driving Meridian DSP loudspeakers, as well as balanced and single-ended preamplifier outputs to effortlessly connect with non-Meridian electronics.
A key addition to the 818V3 is its new analogue output card featuring an upgraded circuit with filtering that broadens the bandwidth and maximises the potential of highresolution music. This latest model fully supports decoding of MQA (Master Quality Authenticated) sources for true studio quality replay, and its new chip also brings lipsync control and DSD (DoP) playback.
Added to its Sooloos capabilities – Sooloos, manufactured by Meridian, enables a potent multi-zone audio system, meaning all the convenience of multi-room with all the quality of Meridian – the 818V3 is a Meridian keystone in the creation of the ultimate streaming experience.
818V3: RRP £8,000.00
The standard colour is Black.
Meridian Select bespoke colour service is available at a £500.00 upcharge.