MERIDIAN & IMAGINATION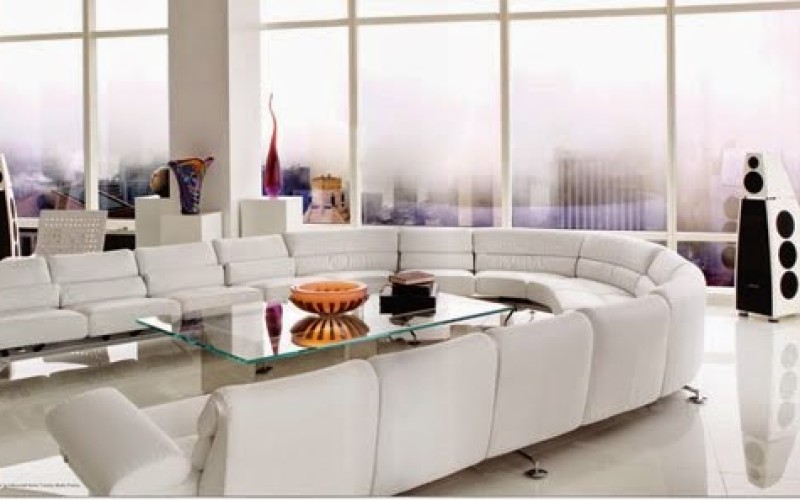 Obydwie firmy rozpoczynają pracę nad nową generacją wysokorozdzielczych systemów wielokanałowych
Imagination Technologies (IMG.L) and Meridian Audio announce that they have entered into an agreement to collaborate on the next generation of multi-channel high resolution wireless audio streaming systems.
Meridian Audio, one of the world's most respected leaders in digital sound and a leader in high quality audio and video reproduction, is to use Imagination's family of Caskeid technologies to apply its audio expertise and leadership to the wireless audio streaming environment. This agreement will draw upon Imagination's breadth of processor, connectivity and audio technologies to complement Meridian Audio's market leading technologies for lossless stereo and surround sound.
Says Bob Stuart, Meridian Audio chairman and co-founder: "At Meridian, we've been designing and creating state-of-the-art audio and video home entertainment systems for over 35 years. Our passion is in achieving the best possible audio and video reproduction, while retaining the purity of the original source material. The quest to achieve this in the wireless sphere is our next aim, which is why we are working with Imagination and its Caskeid family of technologies, which is the only wireless multiroom synchronization technology out there that truly delivers a platform for high quality audio."
Hossein Yassaie, CEO, Imagination says: "Partnerships like this will elevate the listening experience and bring audio quality back to the center stage enabling music fans to hear content as the artist originally intended. We are delighted to be working with a company with such a respected audio heritage as Meridian Audio to drive this agenda."
Caskeid is a family of technologies developed by Imagination to deliver efficient and accurate wireless multiroom and multi-channel audio. Specifically, Caskeid technologies address accurate and advanced synchronization (for the best sounding audio), effective low latency (for instant response across the system) and comprehensive management of the speaker system. Caskeid technologies are available for licensing from Imagination now as part of its portfolio of advanced connected audio platforms, based on MIPS processors and Ensigma wireless connectivity technologies, for custom SoC design. Caskeid enabled speakers can be used with any music streaming services including Pandora, Rdio, Deezer and Spotify through a unique combination of Bluetooth and Wi-Fi.
Both PEAQ and Pure are already shipping Caskeid enabled speakers and Onkyo is to use the technology in a future product range. Many more licensees are in the pipeline to integrate Caskeid or selected technologies from the Caskeid family.
To make Caskeid's advanced capabilities fully accessible to music services, a Caskeid Software Developer Kit (SDK) enables agnostic app support over Wi-Fi for any Caskeid speakers. Apps that have Caskeid embedded into them will give users a richer multiroom audio experience. Announcements from partners who are using the SDK are expected later this year.
Uniquely, Caskeid technology delivers outstanding audiophile-quality stereo playback with less than 25µs synchronization accuracy, providing a true 'Wi-Fi Hi-Fi' experience that is good enough to replace wires, satisfying even the most demanding audiophile.
For more information, please visit www.imgtec.com and www.caskeid.com.
About Meridian Audio
Meridian Audio is based in Cambridgeshire, UK, and was founded in 1977 by psychoacoustics expert, Bob Stuart and design engineer, Allen Boothroyd. With over 35 years' history of innovation and development of uncompromised consumer home entertainment systems offering exceptional performance, this award-winning company is widely recognized as a world leader in high-quality audio and video reproduction. Meridian developed the first audiophile CD player, the world's first consumer digital surround controller, and the MLP lossless packing system included in Blu-ray Disc. The company's optical disc players, DSP-based loudspeakers, video projectors, and scalers are unique in the industry, maintaining a super-quality digital signal throughout the path from the studio to the home, using advanced digital signal processing to deliver natural sound and smooth, crystal-sharp images with true cinematic realism. In 2008, Meridian established its Automotive division and has since developed in-car entertainment systems featuring their unique Trifield technology for models including the McLaren MP12C supercar, the Range Rover Evoque, and more recently, the luxury Jaguar XJ Ultimate. www.meridian-audio.com
Follow us on Facebook, Twitter, Instagram, Pinterest and YouTube
About Imagination Technologies
Imagination is a global technology leader whose products touch the lives of billions of people throughout the world. The company's broad range of silicon IP (intellectual property) includes the key multimedia, communications and general purpose processors needed to create the SoCs (Systems on Chips) that power all mobile, consumer, automotive, enterprise, infrastructure, IoT and embedded electronics. These are complemented by its unique software and cloud IP and system solution focus, enabling its licensees and partners get to market quickly by creating and leveraging highly differentiated SoC platforms. Imagination's licensees include many of the world's leading semiconductor manufacturers, network operators and OEMs/ODMs who are creating some of the world's most iconic and disruptive products. See: www.imgtec.com.