METAXAS IKARUS 2015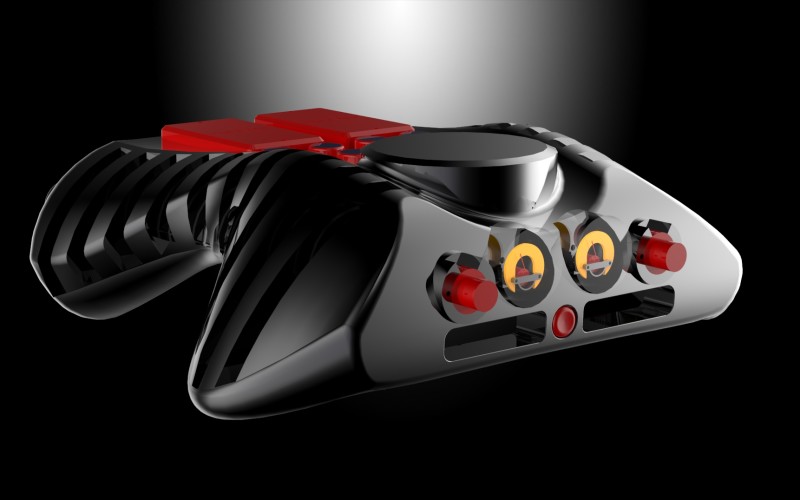 Bringing "Haute Horology" watchmaking with Formula One materials to Hi End Audio, Kostas Metaxas 40 years artistry in the state-of-the-art is embodied in his latest audio sculpture - a perfect marriage of the arts of engineering [electrical and mechanical] and the fine arts of sculptural form
The IKARUS 2015 is machined from a solid block of either aircraft aluminium, copper
or titanium. It's totally bespoke and the modular electronics make it future-proof. Even the circuit boards can be CNC machined from 1mm solid silver coated clear polystyrene.
The new range is inspired by the breathtaking work of Ercole Spada and Pininfarina on racing cars of the 50's and 60's.
The consensus amongst reviewers in the most prestigious audio magazines worldwide,
is beautifully summed up by Jean Hiraga and Patrick Vercher from LA NOUVELLE REVUE DU SON in France.
"It has taken little time for Australian firm MAS to receive worldwide attention .In France,the range of MAS Electronics has seduced us… Metaxas products belong to this rare category of electronics which achieve the essential and vital qualities of a good Hi Fi system which drive you to irresistibly listen and enjoy records one after the other".
Wilfried Kress of STEREOPLAY Germany writes:"The Metaxas presented more information
especially 'in space'. Thanks to additional details and finer presentation, the IKARUS succeeded to demonstrate more clearly the characteristics of different recording techniques on a demo CD." RATING: Absolute Spitzenclasse IV REFERENCE (This is the highest rating for integrated amplifiers in German STEREOPLAY)
100% designed and engineered by Kostas Metaxas, each IKARUS is assembled by his sons – either Andreas or Alessandros Metaxas.
The familial passion in the fine and applied arts is inspired by the BUGATTI family.
The Ikarus is at home accompanied by the ABSOLUTE BEST Hi Fi components or even on display at MOMA or TATE Museums.
ABOUT:
Meet Mr. Kostas Metaxas, an award winning artist and audio designer, electrical and recording engineer, Magazine Editor/Publisher and a Filmmaker/Broadcast Producer who covers fashion, design, gastronomy and the arts with over 1000 documentary interviews and two awarded feature films [www.ikon.tv] to his credit.
Drawn to the shapes and textures of old master painters and sculpture since he was a teenager, about the same time, he was introduced to Hi-End Hi Fi equipment and fell in love with the art of the reproduction of music. To him, art and design is "visual music". Unable to afford expensive Hi Fi equipment, he taught himself electrical engineering and started producing, which turned into his first business.
Hungry for knowledge about art and design, Metaxas started a magazine so he could interview great artists and designers worldwide, learn from them, and feed his own creativity.
For Metaxas, designing feels euphoric. He enjoys working with materials – metal, glass, ceramic, plastic and subverting technology, like using dental techniques to create jewelry and watches. Both the traditional manufacturing methods and the latest software or their combination work great for him. He thinks of the big picture first, then the details and the best methods to create them.
He strongly believes in balance with a twist, in the fight between chaos and order, with a little intrigue thrown in. A bit of theatre, a bit of utility – there needs to be substance, it should be useful, it should also invoke experimenting and playfulness with infinite possibilities..
Some advice from Metaxas to young designers: "Research the breathtaking work of others, and wait until your idea exceeds that standard, otherwise it has no reason to exist. Do your absolute best. If you're not motivated, don't do it. Give life to an object which never existed before".
That's what he's doing, and he loves every moment of it.