METAXAS IKARUS 2015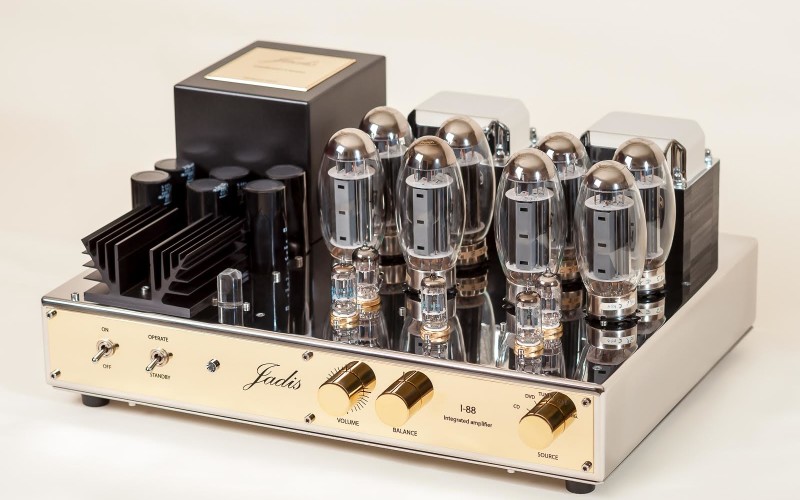 Wzmacniacz może wyglądać jak Schweinsteiger na Oktoberfest, ale nie musi. Może np. przypominać sympatycznego mieszkańca planety Kepler-452b, która jest najbliższą kuzynką Ziemi
Bringing "Haute Horology" watchmaking with Formula One materials to Hi End Audio, Kostas Metaxas 40 years artistry in the state-of-the-art is embodied in his latest audio sculpture – a perfect marriage of the arts of engineering [electrical and mechanical] and the fine arts of sculptural form.
The IKARUS 2015 is machined from a solid block of either aircraft aluminium, copper or titanium. It's totally bespoke and the modular electronics make it future-proof. Even the circuit boards can be CNC machined from 1mm solid silver coated clear polystyrene.
The new range is inspired by the breathtaking work of Ercole Spada and Pininfarina on racing cars of the 50's and 60's.
The consensus amongst reviewers in the most prestigious audio magazines worldwide, is beautifully summed up by Jean Hiraga and Patrick Vercher from LA NOUVELLE REVUE DU SON in France. "It has taken little time for Australian firm MAS to receive worldwide attention .In France,the range of MAS Electronics has seduced us… Metaxas products belong to this rare category of electronics which achieve the essential and vital qualities of a good Hi Fi system which drive you to irresistibly listen and enjoy records one after the other".
Wilfried Kress of STEREOPLAY Germany writes:"The Metaxas presented more information especially 'in space'. Thanks to additional details and finer presentation, the IKARUS succeeded to demonstrate more clearly the characteristics of different recording techniques on a demo CD." RATING: Absolute Spitzenclasse IV REFERENCE (This is the highest rating for integrated amplifiers in German STEREOPLAY)
100% designed and engineered by Kostas Metaxas, each IKARUS is assembled by his sons – either Andreas or Alessandros Metaxas. The familial passion in the fine and applied arts is inspired by the BUGATTI family.
The Ikarus is at home accompanied by the ABSOLUTE BEST Hi Fi components or even on display at MOMA or TATE Museums.
For more information:
metaxas@metaxas.com