MOMENTUM W KOLORY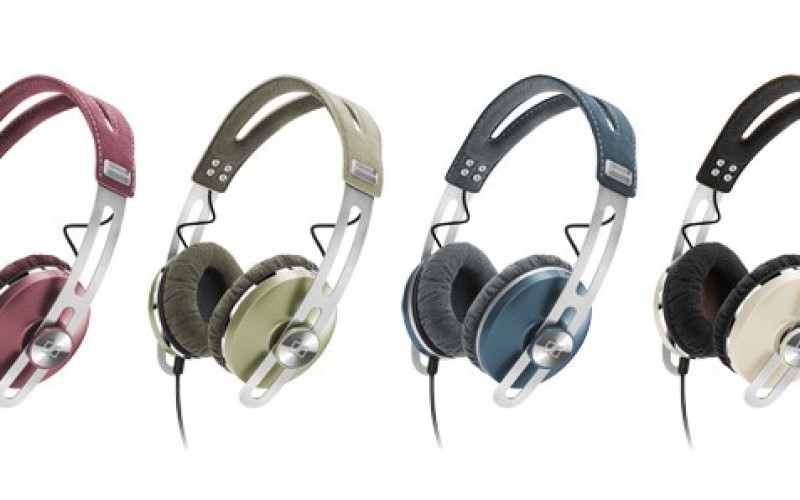 Sennheiser rozszerza paletę barw, w jakich będą sprzedawane słuchawki Momentum
London 9 July 2013: Today Sennheiser launches the latest addition to the MOMENTUM family in a range of on-trend colours in a new compact on-ear design.
Injecting vibrant blue, pink, green and cream colours into Sennheiser's range of headphones, the new MOMENTUM On-Ear is crafted from the finest materials and inspired by a team of international design experts and trend scouts.
The new compact MOMENTUM On-Ear headphones are stylish without compromising on sound quality. Incorporating a high performance transducer system which offers uncompromising rich and detailed sound performance with a slight bass emphasis, these headphones deliver a technically advanced audio experience you would expect from the Sennheiser brand.
The new headphones feature a headband and earpads finished in high-tech Alcantara®, a specialised luxury material loved by yacht and automotive upholsterers for its unique combination of softness, durability, and breathable comfort, whilst giving the wearer a great listening experience on the move, even in noisy urban environments. Lightweight sliders of premium brushed stainless steel complete the high end look and a single sided detachable cable with in-line remote and mic for Apple iDevices means easy control for music, making and receiving calls.
The MOMEMTUM On-Ears are priced at £169.99 and will be available from John Lewis or via Sennheiser's online store from mid-July