MQA ANNOUNCES NEW PARTNERSHIPS AT MUNICH HIGH END 2016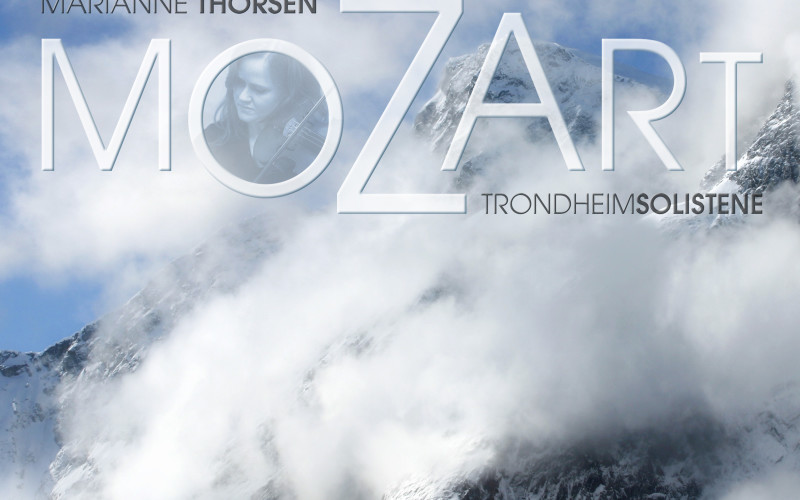 This year's High End sees MQA, the innovative music technology, reveal further business updates, including new content and hardware partnerships.
MQA Music Partners
High Res Audio, the renowned international high-resolution music download service, joins the list of MQA content providers, meaning music lovers visiting www.highresaudio.com can download high-quality releases from renowned labels including 2L, Acoustic Music Records, Bauer Studios / Neuklang, Eudora Records, Jazz Arts, Personality Records, Mons Records, Ozella Music and Triplet Records. A total of 30 albums will be available at launch, with more to come over the coming weeks.
Nordic label 2L adds to its MQA catalogue, with new arrivals including an extraordinary sounding Mozart MQA remaster. The new 'MQA remix 2016' of the Marianne Thorsen and Trondheim Soloists Violin Concertos 2006 release, 'white gloved' by 2L founder Morten Lindberg and MQA creator Bob Stuart, saw the original analogue-to-digital-converters brought out of storage and analysed, going back to each individual microphone feed from the archive. The previous release, the world's first commercial recording in DXD resolution, was declared a "Record To Die For" by Stereophile Magazine, and won the Spellemann-prize as Best Classical Album – now listeners can experience what has become an audiophile reference point in MQA quality.
MQA also warmly welcomes Eudora Records, whose award-winning recordings are available at www.highresaudio.com. The Spanish label is currently updating its entire catalogue, with MQA versions set to become available through spring and summer 2016. Commenting on the announcement, Eudora Co-Founder, Gonzalo Noqué, said: "On every Eudora Records project that I work on, I'm driven by a search for excellence, so I admire those individuals and companies who share a similar motivation and pioneering ideas, like Bob Stuart and MQA. The fact that MQA's encoding is tailored to each recording's particular AD converter speaks volumes about MQA's search for excellence. We are currently finalising the details of our distribution deals with partners and content providers, with the aim of making all of our recordings available in MQA over the coming weeks."
MQA Playback Partners
As well as witnessing new MQA content announcements, High End 2016 also marks the unveilings of further MQA-ready playback products. German maker Brinkmann releases its Nyquist DAC, complete with MQA support. Show visitors to Brinkmann at Atrium 4, E108 can hear a prototype of the new DAC, which is due on-sale in Q4 2016.
Mytek, showing in Hall 4, adds to its MQA-ready line. The American brand already offers the MQA-ready Brooklyn DAC and now the advanced prototype of the more upscale MQA-capable Manhattan DAC will be on display and shipping in August 2016.
More terrific news for music fans – as well as a 'world first' for wireless multi-room systems – comes in the form of Bluesound's announcement that, with effect from 1st June 2016, MQA will be available on all of its Players via a free firmware update. The Canadian maker's BluOS firmware version 2.2 enables MQA on all BluOS-enabled wireless music systems.
Commenting on the above news, Greg Stidsen, Bluesound Director of Technology and Product Planning, said: "MQA is a natural match for Bluesound's hi-res music and wireless streaming platform, and we're very excited to be the first wireless multi-room system to play back music exactly how it was recorded in the studio." Bluesound is attending High End 2016, holding live MQA demonstrations in Atrium 3.1, Room C112.
Show visitors can also experience MQA being played on products from Meridian Audio, Onkyo and Pioneer. Those looking for ultimate sound quality 'on the go' can hear the Pioneer XDP-100R and Onkyo's DP-X1 portable digital audio players, both of which have recently received MQA firmware updates. And not quite as portable, but just as impressive, is Meridian Audio's flagship 818v3, which will be revealing its full capabilities with MQA music.
ABOUT MQA
Using pioneering scientific research into how people hear, the MQA team has created a technology that captures the full magic of an original studio performance. MQA is a revolutionary end-to-end technology that delivers master quality audio in a file that's small enough to stream or download. It is also backward compatible, so will play on any device – the days of sacrificing quality for convenience are finally over. MQA is a UK-based private company, visit www.mqa.co.uk for further information.