MUSICAL FIDELITY MF-100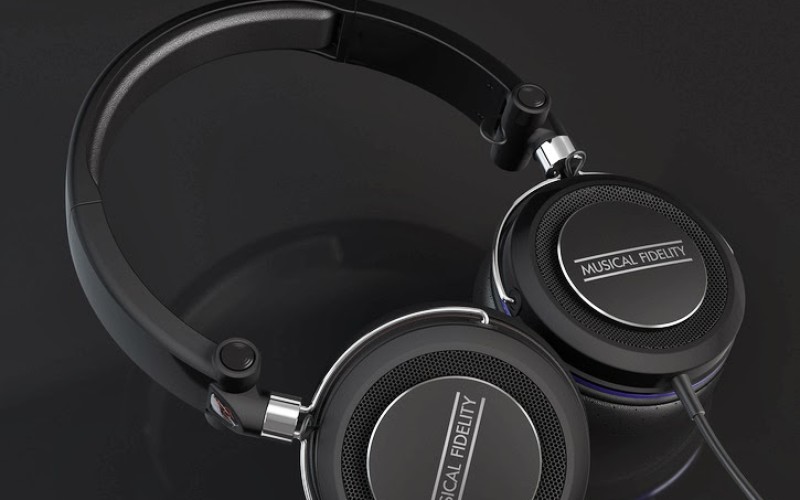 Debiutanckie nauszniki wykonane przez starych znajomych z Anglii, którzy wcześniej wypuścili całkiem niezłe zatyczki. Cena MF-100 wynosi 199 funtów
Following the success of their first range of in-ear headphones, the EB-50s, Musical Fidelity has added an overhead to their repertoire. The MF-100 headphones capture the same studio quality sound Musical Fidelity has become renowned for, in an overhead that is sure to impress.
Made with years of audio industry experience and passion, the MF-100s provide clear, natural sound – ideal for enjoyment of the music you love. Musical Fidelity's award winning design team have achieved the combination of natural sound, lightness, comfort and durability.
The music is delivered through a sleekly designed, high quality headset that looks as good as it sounds. The soft touch frame and padded leather ear pieces or additional Alcantara® pads will ensure the most comfortable fit – allowing you to enjoy hours of perfect sound. Just like all Musical Fidelity products, the MF-100s aim to enhance the music, sounding more like you're listening to your favourite artist in a live environment than through headphones.
Not only do the MF-100s look good and perform well but they are built with practicality in mind. The cable includes an in-line mic/mute control so that users with smartphones can take calls and the ear pieces can be rotated and folded in when not in use. The MF-100s drive units have been designed from the ground up to give a very flat and wide frequency response with low distortion.
With the MF-100 headphones, you'll be left with an appreciation for precision build and superior quality sound. Like listening to a live performance whenever you please – you've not heard your favourite artist until you've heard them through the MF-100s.
The MF-100s are priced at £119