NAGA MOC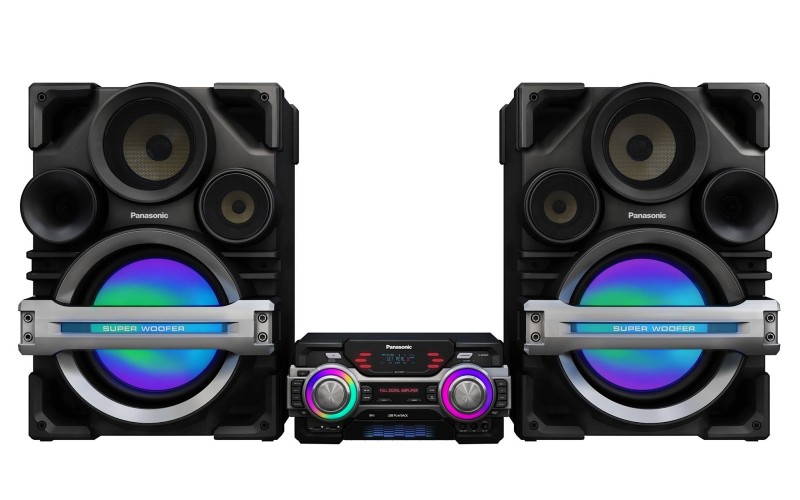 Bracia i siostry - do schronów!
Żyjąc w świecie subtelnych barw japońskich wzmacniaczy lampowych oraz wyrafinowanych harmonii tworzonych przez kosztowne amerykańskie kable często zapominamy, że są ludzie, którzy nad wszystkie subtelności przedkładają czystą, brutalną, nagą moc! I to dla nich Panasonic stworzył najpotężniejszy w swojej dumnej historii system audio. Moc – 2300 watów. Cena – 1200 dolarów. A szczegóły w informacji, która uświadamia, iż audiofile nie są normalnymi ludźmi. Normalnie ludzie to ci, którzy używają swojego sprzętu działalności deweloperskiej.
Panasonic today announced the launch of the SC-MAX650 Extra-Large Audio System, a 2300 Watt audio system that produces powerful amplification paired with crystal clear sound quality for the ultimate party system.
"The SC-MAX650 is our most powerful audio system yet," said David Fisher, Product Manager, Panasonic Consumer Marketing Company of North America. "From its aesthetic design to its sound capabilities, we have created this system to be a showstopper and truly bring a party to life through music."
With 2300W of total system power, the new Panasonic SC-MAX650 Extra-Large Audio System produces commanding sound which is matched by crystal-clear audio quality. Equipped with four-way floor-standing speakers with prism-color illumination which house 15" and 7-7/8" Super Woofers, a 4" Woofer and a 2-3/8" Tweeter, the SC-MAX650 allows users to experience powerful surround sound. The nano-sized bamboo cone tweeter delivers high sound pressure and clarity, resulting in crisp, clear vocals.
D. Bass with Smart Control approximates the original musical instruments and produces powerful, rich bass sounds while Maximized Bass Sound PLUS detects and eliminates distortion so users can enjoy clear bass sounds regardless of the volume. The Panasonic SC-MAX650 is also equipped with CD Playback, an FM/AM Tuner, USB Playback and AUX and Music Port, users can choose from a variety of sound sources to keep the party going. Plus, a MIC Jack allows for users to interact with guests over the speaker system or utilize for karaoke.
Close Window
Loading, Please Wait!
This may take a second or two.