NAIM MU-SO x TIDAL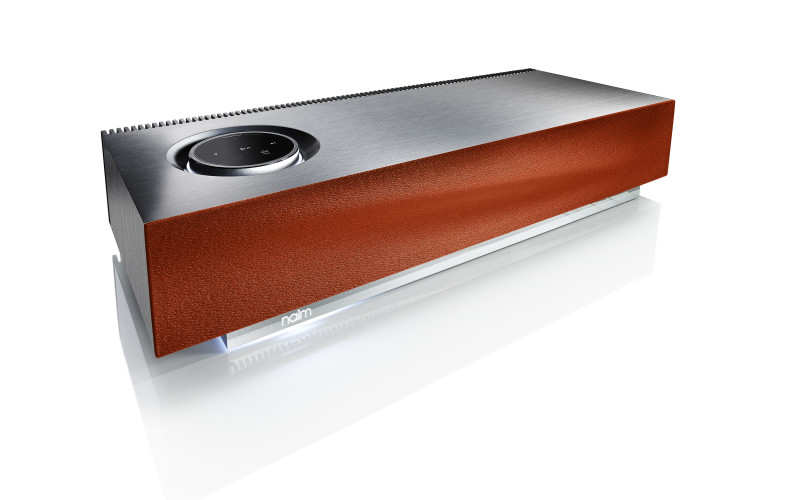 Naim's Mu-so® Wireless Music System Adds TIDAL Support and Full Multi-Room Capability.
Naim's award-winning Mu-so wireless music system has taken the audio market by storm since arriving in late 2014 at Apple Stores and other specialist audio retailers. Its combination of connectivity, style and sound quality has brought many new fans to the Salisbury-based company with a 40-year history in designing and manufacturing hi-fi systems which offer a deeper more immersive sonic experience – taking users inside the music, as if they are with an artist as they perform.
TIDAL is a global music and entertainment platform that brings artists and fans together through unique music and content experiences. The platform offers high fidelity, CD sound quality and high quality video.
Now Mu-so adds TIDAL and full multi-room capability to its already rich list of features, making it an even more compelling offering for those looking for a convenient wireless music system without compromising on the listening experience. This new update transforms Mu-so into the best sounding multi-room audio product on the market.
Existing owners will be able to update their units to gain the two new features using the Naim control app for iOS and Android devices. Additionally, both new and current Mu-so owners will receive a free 90-day trial of the service.
Mu-so® wireless music system
Mu-so is Naim's first wireless music system. Finely tuned by their specialist engineers in England, its powerful audio brain delivers the most exceptional quality in sound, commanding 450 watts of power through six custom-designed speakers to create an experience of music that has to be heard to be believed. Its advanced yet simple to use connectivity includes AirPlay, UPnP™ streaming, Spotify Connect, TIDAL, Bluetooth (aptX), iRadio, iOS and Android app control and multi-room capability.
Mu-so is available from Naim's network of specialist audio retailers, as well as select Apple stores / apple.com and retails for $1,499 USD.
About TIDAL
TIDAL is an innovative music and entertainment platform to experience and discover music from artists around the world, enjoy access to exclusive and curated content, and connect and share with artists. TIDAL is available in 44 countries with a catalogue of over 30 million songs and more than 75,000 high quality videos. The service offers high-fidelity, CD sound quality, high quality video, expertly curated content and unique offline experiences for members.
Follow TIDAL at http://facebook.com/tidal and http://twitter.com/tidalhifi.
About Naim Multi-room
Mu-so multi-room works over a standard home network, either via a wired or Wi-Fi connection. The user simply selects a single Mu-so as the multi-room master using the Naim app for iOS and Android devices, to stream music to other Mu-so wireless music systems in up to four additional rooms in perfect-sync.
About Naim
Founded in 1973, Naim is an award-winning hi-fi manufacturer based in Wiltshire, UK. With a history rooted in engineering and design excellence, Naim has won the prestigious Queen's Award for Enterprise on three occasions, most recently for its ground-breaking design of digital music systems in 2014.
Naim shares the same intense relationship with music as its customers, a passion that has driven them to design and engineer hi-fi products including digital music systems, amplifiers and loudspeakers that connect people with their music. For Naim, music always comes first. Every product is the subject of intense scrutiny from a team of engineers who spend months in the listening room perfecting designs, never content until the music speaks to their hearts and souls as well as their heads.
Naim maintains an exclusive partnership with Bentley Motors – the Naim for Bentley premium audio system is available as an optional extra on all Bentley models – and Naim is an official sponsor of Team M-Sport Bentley for the 2014 GT3 season.
Naim also has its own independent record label. Championing the technical as well as the artistic, Naim Label places great emphasis on sound quality and the recording process. NaimLabel.com was one of the first high-definition download sites to launch in the world, offering music in better than CD, super hi-def quality from artists across three sub-labels: Naim Edge, Naim Jazz and Naim Classical.