NORDOST QKOIL Qk1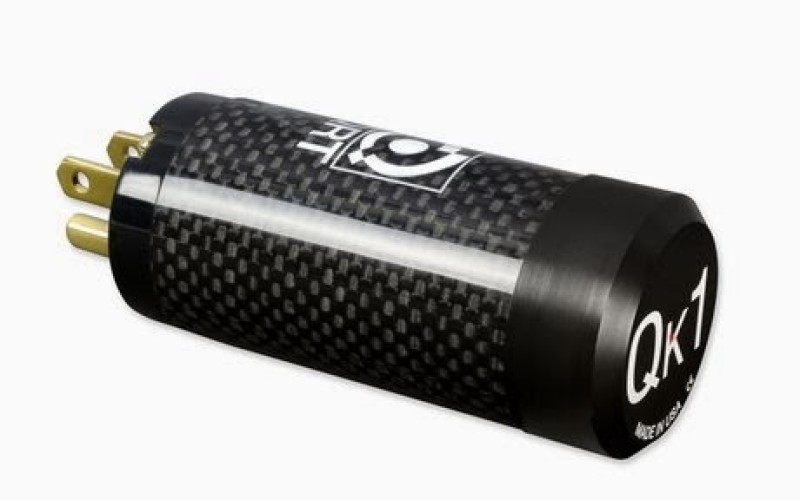 Tłumik sieciowy, który doprowadza do porządku prąd i redukuje zakłócenia spowodowane bałaganem w sieci elektroenergetycznej Zagra, nie zagra, warto spróbować. Kosztuje 250 dolarów, a znamy ludzi, którzy za placebo na swoje audiofilskie bolączki gotowi byliby wydać i 100 razy tyle. Szczegóły w informacji poniżej
Nordost has recently released the newest addition to their line of power products: the QK1. The QKOIL is the entry level product in the QRT range, a family of modular, non-intrusive devices that deliver measurable sonic enhancements and provide purified power to your components. At its core, the QK1 is a load resonating coil (LRC) which generates a passive electronic field that has a beneficial sonic effect on the AC current.
The QK1 uses Nordost's proprietary Micro Mono-Filament technology in a loading application to prevent time delay and distortion of the transmitted signal, making the AC current as close as possible to the desired "distortionless condition". In addtion to improving the overtones and pacing of music, the QKOIL opens up midrange frequencies and improves the attack of transient details in the music. Visually, the QK1 increases clarity of imaging by adding depth and focus.
The QK1 is housed in a mechanically tuned carbon-fiber body and equipped with either a US (NEMA) or EUR (Schuko) connector. It is compatible with voltages from 110V to 240V, and can be used with an AUS or UK adaptor if required. Suggested retail price for the QKOIL is set at $249.99, and is now available at select Nordost dealers, worldwide. To find the Nordost dealer nearest you, visit the "Where to Buy" page on www.nordost.com.
Like all QRT products, the benefits are cumulative and the QK1s are even more impressive when applied collectively. It can be used as a "stand alone" product or to complement a full QRT system with a QBASE, QX2, QX4 and especially the QV2. Plug the QKOIL into any spare socket on your system's AC line and experience first-hand the surprising yet indisputable effect it will have on your A/V components.