NOWOŚCI ECM
Dzięki Manfredowi Eicherowi święta trwają cały rok. Wśród premier m.in. nowy materiał Vijaya Iyera
Radhe Radhe: Rites of Holi
Radhe Radhe: Rites of Holi is a vivid multimedia collaboration by composer-pianist Vijay Iyer and filmmaker Prashant Bhargava, who were inspired by the centennial of the Stravinsky-Nijinsky Le Sacre du Printemps to explore another of rite of spring: the Hindu festival of Holi, famous for its revelry of color in celebration of the love between the divine Krishna and Radha. In northern India, Bhargava filmed the ravishing images of an eight-day Holi festival held in the city of Mathura, mythic birthplace of Krishna. Iyer – who released his ECM debut, Mutations, earlier this year – then composed his score as the musical complement to Bhargava's beautiful visual ballet, drawing at times on the rhythms and chants of the Holi festival; the result is one of Iyer's warmest, most colorful creations to date, as rich melodically as it is texturally. Released by ECM on Blu-ray and DVD, Radhe Radhe: Rites of Holi is a kaleidoscopic experience. Bonus material includes making-of documentary.
Watch the Trailer for "Radhe Radhe" here. (https://www.youtube.com/watch?v=PoEQs-tXSnk)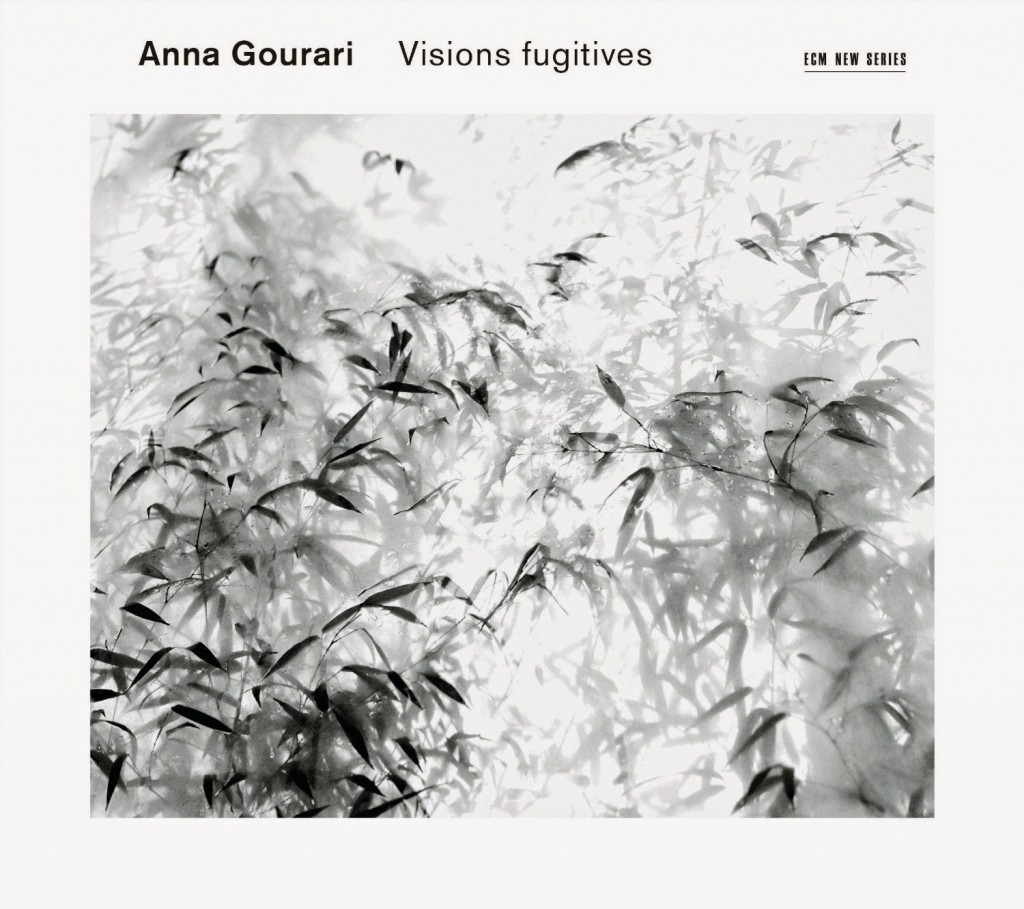 Anna Gourari: Visions fugitives
Pianist Anna Gourari's ECM debut, 2012's Canto Oscuro, earned praise far and wide. Gramophone declared her version of the Bach-Busoni Chaconne "one of the most riveting on record," while The Absolute Sound judged the entire disc "devastating." Visions fugitives, Gourari's second ECM release, showcases the intense beauty of her sound in Prokofiev's title work, a set of 20 "fleeting visions" whose moods swing from lyrical to sardonic, grotesque to calm, melancholy to boisterous, nostalgic to insistent, and back again. The album also features Medtner's "Fairy Tale in F minor", from one of his sets of skazki – tales of musical figments, of melodies and harmonies, rhythmic profiles and altered chords, shapes and gestures and atmospheres. Then there is Chopin's "Sonata No. 3 in B minor", which encompasses not only a Beethoven-inspired opening movement but also a Largo that's like a funeral song, with a melodic poignancy that justifies and even necessitates some extraordinary harmonic progressions.
ECMPlayer
(http://player.ecmrecords.com/gourari)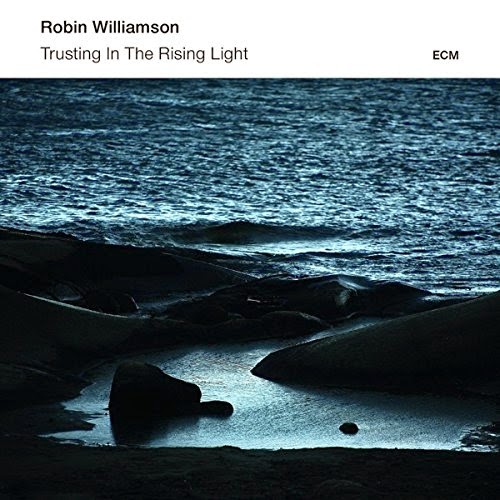 Robin Williamson: Trusting in the Rising Light
Nine years on from the widely-acclaimed Iron Stone recording, Scottish singer-songwriter, harpist and guitarist Robin Williamson returns with a new album of self-penned pieces – thoughtful and touching meditations on love, destiny, the natural world, roads travelled, and the daily pleasures of being alive today. The album finds Williamson in fine voice and in best creative form on his diverse instruments, drawing inspiration also from the ingenious improvisational input of violist Mat Maneri (further developing the association initiated on Skirting The River Road) and percussionist Ches Smith (last heard on ECM with Tim Berne's Snakeoil band). Trusting In The Rising Light was recorded in Rockfield Studios in Monmouth, Wales, in January 2014.
ECMPlayer
(http://player.ecmrecords.com/williamson)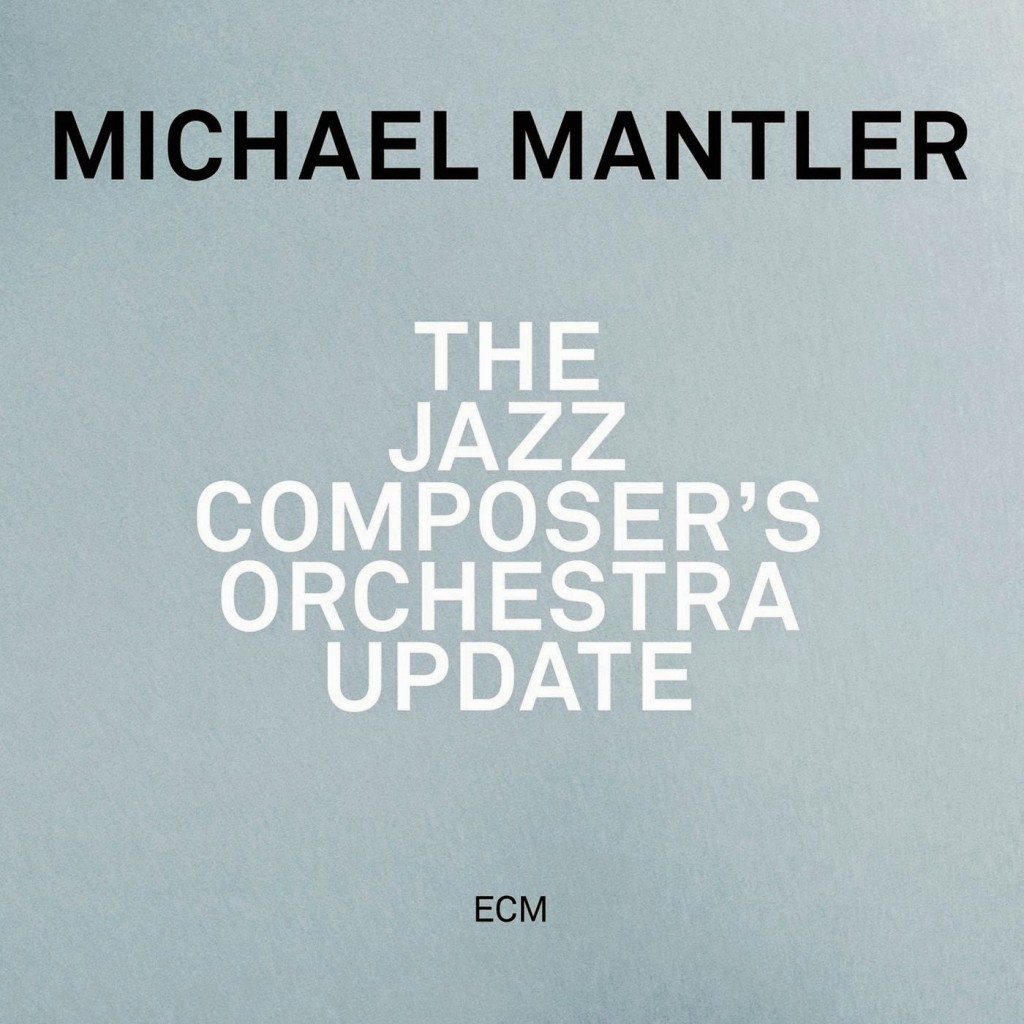 Michael Mantler: The Jazz Composer's Orchestra Update
In 1968, composer-trumpeter Michael Mantler recorded The Jazz Composer's Orchestra. Released on the JCOA label (and subsequently distributed by ECM), this classic, groundbreaking album of composition and improvisation featured Mantler conducting a large jazz orchestra that included some of the era's iconic free improvisers as soloists: pianist Cecil Taylor, cornetist Don Cherry, trombonist Roswell Rudd, saxophonist Pharoah Sanders, guitarist Larry Coryell, saxophonist Gato Barbieri. In the process of digitizing his catalog, Mantler reacquainted himself with early scores, eventually envisioning fresh performances of this vintage material. With The Jazz Composer's Orchestra Update, Mantler has re-imagined his 1960s music for the 21st century, with electric guitar and amplified string quartet added to the instrumentation. The Nouvelle Cuisine Big Band of energized young Europeans, conducted by Christoph Cech and featuring Mantler on trumpet, was recorded in these updated scores live at Vienna's Porgy & Bess club in 2013. Just as the original did in 1968, the result sounds stirringly contemporary, brimming with dark majesty and a bright sense of sonic possibility.
ECMPlayer
(http://player.ecmrecords.com/mantler-2391)