NUFORCE µDAC-3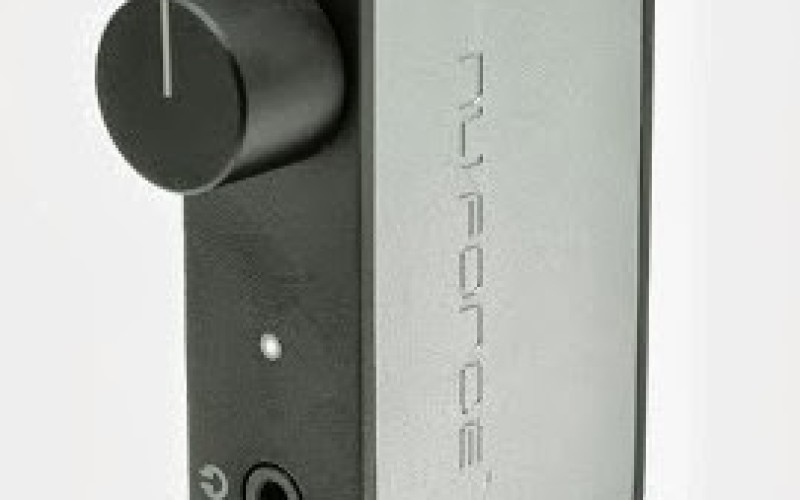 Prawdopodobnie najtańszy konwerter DSD. Kosztuje zaledwie 125 dolarów!
NuForce, Inc., a global leader in consumer audio products, introduces the µDAC-3, a high-resolution USB Digital Audio Converter (DAC) that connects your personal computer's audio with your home stereo, desktop sound system, or headphones.
As the 3rd generation of the best-selling NuForce uDAC series, the uDAC-3 provides DSD support (see Website for supported player and OS), Driverless Asynchronous Mode, and improved circuit design for a more detailed, transparent and wider soundstage. The uDAC-3's exemplary flexibility –– analog RCA, digital coaxial, and high-performance headphone outputs –– is bound to satisfy the needs of the most discerning music lover.
And far from least, the uDAC-3's price remains an affordable $125. In markets where it is still available, the uDAC-2 is now priced at $99.
FEATURES
24-bit/96 kHz and DSD support
Discrete USB audio receiver and D/A converter, with coaxial S/PDIF output
Double jitter reduction at both data level and oversampling filtering stage
High performance headphone amplifier
Premium quality analog volume control
Direct-coupling – No capacitors in the signal path
2V analog output
USB powered, no external power supply required
Works with Windows 7/8 and Mac OS
SPECIFICATIONS
Input : USB 1.1, 2.0 compatible
Native Bit Rate : 32, 44.1, 48, 96 kHz, 24-bit
Output : Analog RCA output = 2Vrms
Dynamic Range : 90 dB
S/N Ratio : 98 dB
THD+N : 0.05%
Digital Output : Coaxial RCA 75-Ohm
Headphone Output : 80 mW x 2 @ 16-Ohm
Pricing and availability
The NuForce µDAC-3 will be available worldwide at a suggested retail price of US$125, shipping September 30, 2013.