NUFORCE STA 100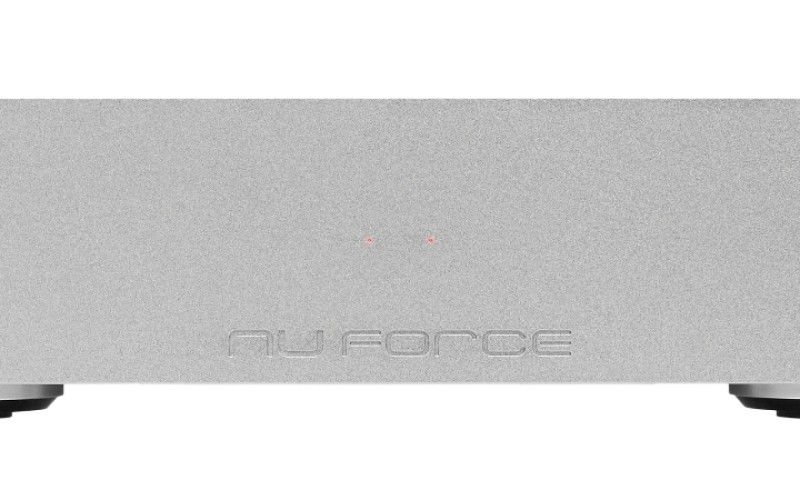 Ekstremalnie kompaktowy cyfrowy wzmacniacz o mocy 160 watów na kanał. Cena wynosi zaledwie 695 dolarów. Masa to niecałe 1,2 kg
NuForce Inc., a leader in professional and consumer audio gear, introduces today STA-100 — a world-class stereo power amplifier, offering audiophile-grade sound quality and high efficiency switching amplifier operation at an aggressive price point. The STA-100 renders all of your recordings with thundering lows, crystalline highs, and a warm, tube-like mid range – all in perfect balance with exquisite resolution and effortless, fatigue-free sound.
Similar to NuForce's patented high-end amplifiers, the STA-100 utilizes a Class-D design topology that delivers 160-Watts per channel. Proprietary feedback circuitry operates as the cornerstone of the STA-100's sound quality. A self-resonant design, the 400 kHz PWM switching frequency constantly adjusts to the input signal, output current demands, and loudspeaker impedance variations. Incredible speed and accuracy ensure that the most explosive dynamics and the minutest of details convey the kind of life-like sound upon which NuForce's reputation rests. The STA-100's modest size, and the elegant styling the NuForce Reference Series is known for, allows it to be part of home systems users will be proud to showcase.
The new amplifier was developed for audiophiles looking for a solid stereo power amp in a package that, when combined with other NuForce Home Reference Series products, can become the center showpiece of any room. When paired with the NuForce DAC-100 digital-to-analog converter and HAP-100 preamplifier/headphone amp, the STA-100 adds that final bit of punch and authority needed to deliver the kind of awesome sound quality NuForce is known for.
Pricing and Availability
The NuForce STA-100 is available worldwide for a suggested retail price of US $695 and will be shipping April 2, 2013.