ONKYO HF PLAYER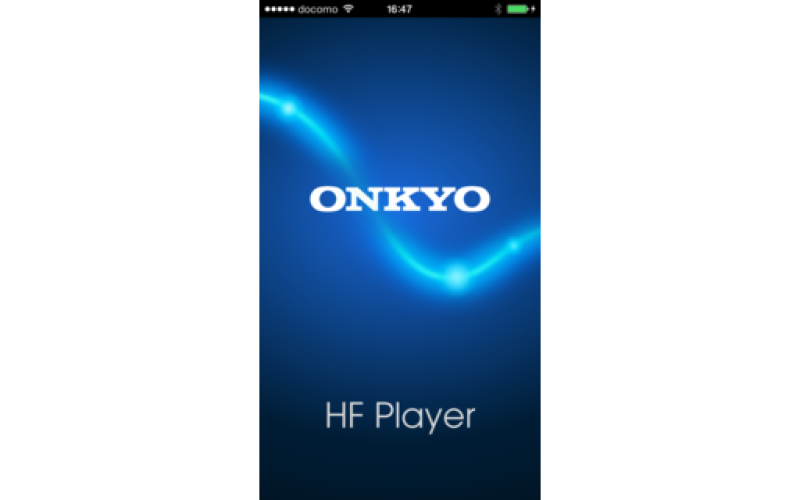 Aplikacja na iPhone'a, iPada i iPoda umożliwiająca odtwarzanie plików o jakości 24/192 oraz DSD Program kosztuje 9,99 dolara i pozwala przekształcić gadżety zarządzane systemami iOS w odtwarzacze gęstych formatów. HF Player obsługuje m.in. AIFF, WAV, FLAC i DSD, który jest jednak konwertowany do postaci PCM. Proszę przy tym pamiętać, że ostateczny poziom brzmienia będzie zależeć od podłączonego przetwornika. Możliwa jest, oczywiście, synchronizacja z biblioteką iTunes. Szczegóły w informacji poniżej.
Onkyo HF Player App Offers Precision Equalizer, 192/24 Playback on iOS Devices
Press Release dated: 24 Oct 2013
* Free HF Player Includes 16,000-band FIR Equalizer with Memory Presets
* In-App Purchase Enables 192 kHz/24-bit DSD*, FLAC, WAV Playback on iOS
* Optimized EQ Presets Created by Celebrated Musicians for Onkyo Headphones
OSAKA, JAPAN. In a move that could revolutionize how iOS users enjoy music on headphones and other compatible hi-fi systems, Onkyo—the world leader in home theater, hi-fi, and personal audio components—has announced an innovative HF Player app that enables playback of high-resolution audio files while granting users unprecedented control over how their music sounds.
The free, full-featured audio player app features an intuitive interface that includes album artwork display, playback controls, and an organizational structure that will be familiar to any iOS user. Once the app has been pointed to the device's music library via a synch with an iTunes®-equipped computer (an auto synch function is included), the user can start exploring the benefits of the phase-linear FIR equalizer, which offers 16,384 discrete bands of equalization with zero loss in audio quality. The user simply shapes their desired frequency curve with a finger on the touchscreen to manipulate bass, mid-bass, mid-range, and treble response. Presets may be created to suit a particular musical genre, artist, album, or pair of headphones and can be saved, swapped, and loaded in moments.
Onkyo also enlisted a team of respected musicians—including Chris Traynor (Helmet, Orange 9mm, Bush), Scott Ian (Anthrax), Jim Ward (Sparta, At the Drive-in), and Leo Nocentelli (The Meters)—to personally design EQ presets specifically optimized for Onkyo in-ear and on-ear headphone products. A selection of these presets is included in the app.
Additional app functionality includes an automatic upsampling function (from 44.1 kHz to 48 kHz) and selectable track crossfading.
Onkyo hopes the friendly interface and audio flexibility will turn casual listeners, who may have only just begun to rediscover their favorite music with a pair of quality headphones, into budding hi-fi enthusiasts. As their confidence grows, so too does HF Player. Users seeking the ultimate in high-resolution audio performance can make an in-app HF Player Pack purchase (US$9.99) to enable FLAC, DSD, WAV, and AIFF playback of up to 192 kHz with 24-bit sampling (these files are loaded via a simple drag-and-drop operation on an iTunes-equipped PC prior to synchronization). This in-app purchase also enables selectable upsampling from 44.1 kHz to a possible 192 kHz, and an HD phase-linear equalizer with an incredible 20,000 bands of adjustment in 64-bit mode.
As well as the flexibility and control offered by the precision FIR equalizer, HF Player introduces SACD (Super Audio CD) and better-than-CD audio quality into the portable domain. Paired with a set of quality headphones, such as Onkyo's award-winning ES-HF300 on-ear or IE-HF300 in-ear models, HF Player lets audiophiles enjoy premier high-resolution sound while they're on the road.
The release of the HF Player app demonstrates Onkyo's ongoing commitment to portable hi-fi. Complimenting the company's growing range of premium on-ear and in-ear headphones—which have gathered significant momentum both critically and commercially since their release—this new app will allow listeners to discover how truly great their personal audio setup can sound.
Onkyo Corporation, Japan
* Note: DSD-IFF and DSF formats are converted to PCM before playback. Playback of high-resolution files places high demands on CPU and battery resources. For optimal playback results, Onkyo recommends closing other applications and placing your device on Airplane Mode.
The HF Player App is now available in the App Store .