OPTOMA NUFORCE STA120 & STA200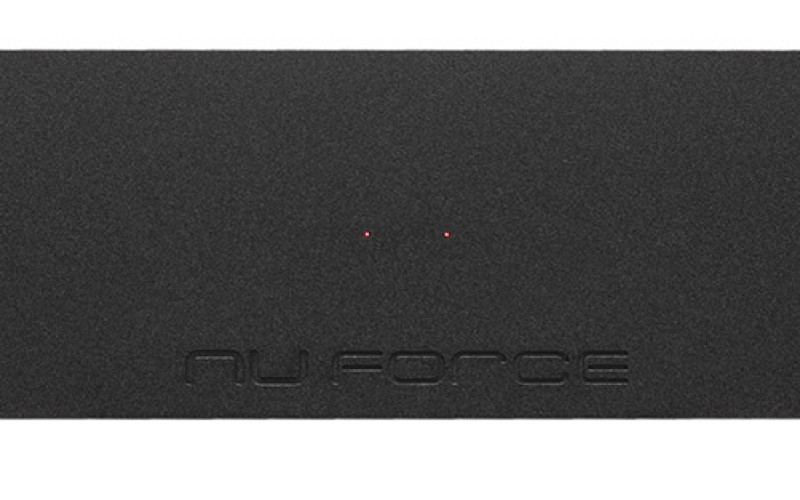 Dwa nowe kompaktowe piecyki reprezentujące klasę D. Mocne i niedrogie
Optoma Adds Energy Efficiency and Elegance to New Additions in its Line of NuForce High Power Amps
Optoma Technology, a leading international projector and audio brand, introduces the NuForce STA120 and STA200 to its line of audiophile quality amplifiers. The refined and polished STA200 is a dual-channeled amplifier that provides maximum sound quality and power in a compact, sleek amp. The speedy STA120 conserves energy, while simultaneously reducing heat emission. This expands NuForce's lineup of Class-D amps, which are widely regarded as the best in the category.
"We leveraged the expertise of Swiss luxury audio brand Goldmund to jointly develop the STA200. This allows us to now offer a high powered amplifier that matches the quality of our other home cinema and stereo devices," said Jon Grodem, Senior Director of Product Management at Optoma. "NuForce is known for pioneering an advanced sound quality in Class-D amplifiers, and the STA120 further elevates our offerings – and position – in the class to continue this legacy."
NuForce STA200: A high performance amp for design conscious audiophiles
This Class-AB amp can immerse a room with crisp, clear sound through 80 Watts of pure power at 8 Ohm in each of its two channels. Crosstalk between the channels is eliminated through a dual mono arrangement, thanks to an oversized, hand-wound, ring-shaped transformer with separate taps for the left and right components. All of this is housed in a sleek premium aluminum casing that makes it suitable to leave in plain sight, but is easily concealed based on a user's preference.
NuForce STA120: A linear power supply drives precision in an energy conserving amp
Enclosed in an elegant casing similar to the STA200, this amp saves even more space, uses less energy and reduces heat emissions. A linear power supply, which is uncommon in most Class-D amps, produces the ultimate experience for audio enthusiasts. This supply produces 85 Watts through each of its channels at 8 Ohm, providing incredible speed and accuracy. NuForce's proprietary negative feedback circuitry operates as the basis that produces this amp's exquisite sound quality. With a self-resonant design, the 400 kHz frequency constantly adjusts to the input signal, output current demands and loudspeaker impedance variations.
Perfect for pairing with other NuForce devices: The STA120 and STA200 employ different technology, but they're both compatible with other NuForce products including the DAC80, the brand's leading DAC converter, and the WDAC200, NuForce's wireless DAC.
STA120 and STA200 are available now for $799 and $1,299 respectively.
ABOUT OPTOMA
Optoma is a world leading designer and manufacturer of projection and audio products for business, education, professional audio/video and home entertainment. Optoma's projection products combine superior image processing technologies with exceptional engineering and innovation to deliver stunning crystal clear images with ultimate reliability. Optoma projectors use DLP® technology, pioneered by Texas Instruments. This uses millions of mirrors to produce high quality imagery which does not suffer color degradation over time, as sometimes experienced in other projector technologies. The Optoma NuForce sound range is designed for people that care about audio. They are built from premium quality components to deliver sleek design and exceptional sound. The Optoma Group has continental headquarters in the USA, Europe, and Asia.