PENTATONE – April Releases
In April, PENTATONE presents four interesting additions to the catalogue.
Lively, layered and ravishingly beautiful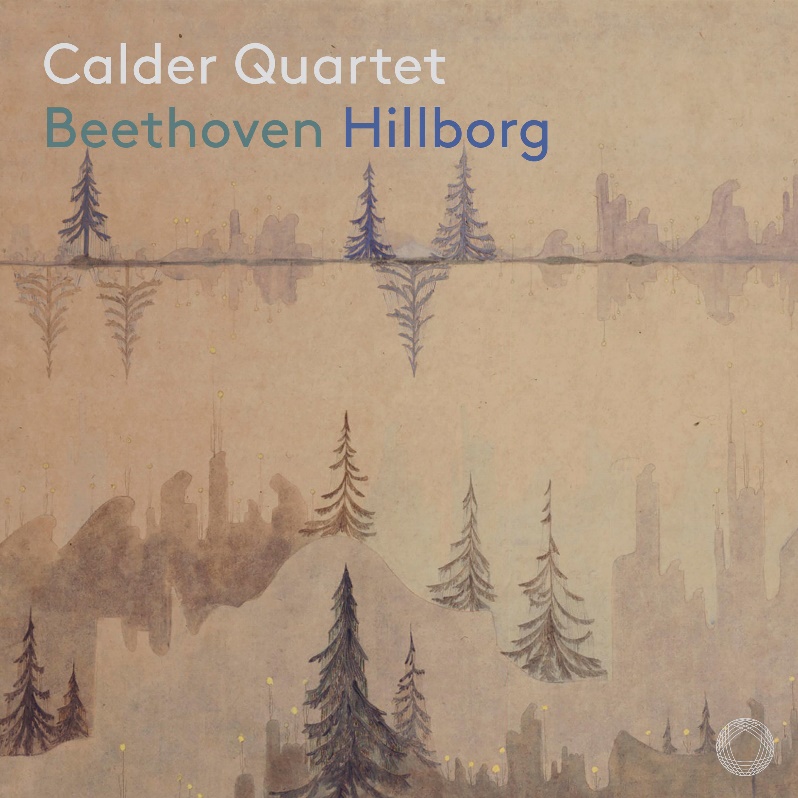 The Calder Quartet invites you on a journey from early to late Beethoven, passing through an exciting contemporary piece by Swedish composer Anders Hillborg along the way. Beethoven's Op. 131 string quartet, that concludes this album, is already a great adventure in its own right, with its seven movements full of fugal writing, harmonic explorations, variations and passages filled with operatic drama. Hearing this late masterpiece together with the much more classical, but equally lively, Op. 18 no. 3 quartet opens our ears to the exceptional richness of Beethoven's musical universe. Hillborg's Kongsgaard Variations reveals unexpected sonic relationships to Beethoven's variation technique, underlining the modernity of the older composer. This all leads to a program that is lively, layered and ravishingly beautiful. Hailed as one of the most exciting classical music groups of the United States, the Calder Quartet now presents the first fruit of its exclusive collaboration with PENTATONE.
A new contribution to a glorious tradition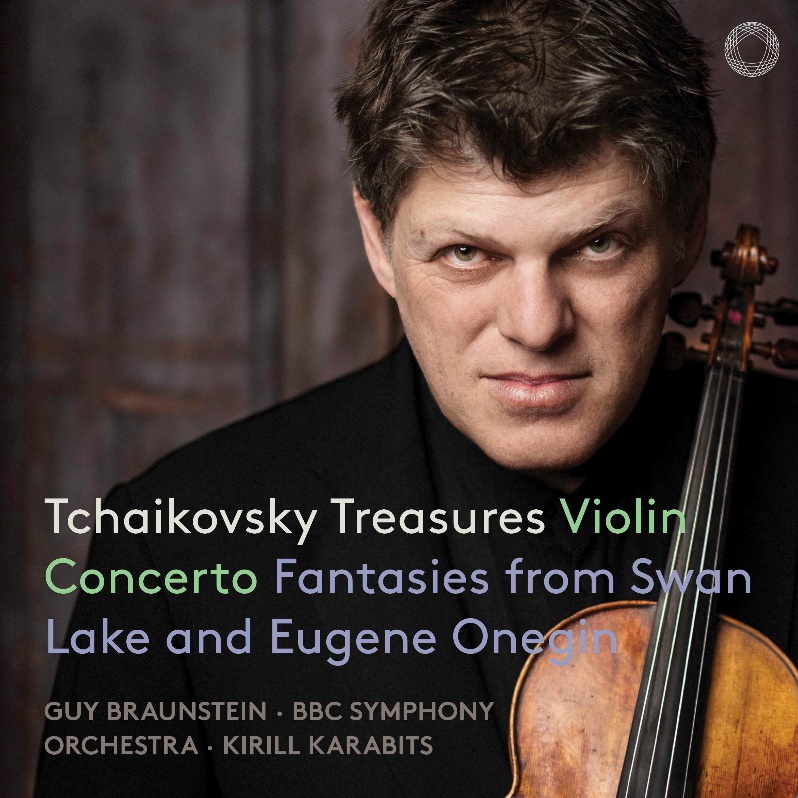 Tchaikovsky has dedicated some of his finest music to the violin, but this new album expands the instrument's repertoire even further. Inspired by greats such as Sarasate, Heifetz, Kreisler and Joachim, violinist Guy Braunstein reanimates a tradition of violin and orchestra rhapsodies with new arrangements of famous excerpts from Tchaikovsky's Eugene Onegin and Swan Lake. Together with the extraordinary Violin Concerto, Valse Scherzo and Sérénade mélancolique, they constitute a collection of glittering Tchaikovsky Treasures.
On this first PENTATONE album, Braunstein plays with the renowned BBC Symphony Orchestra, led by maestro Kirill Karabits.
A Musical Story of Love and Loss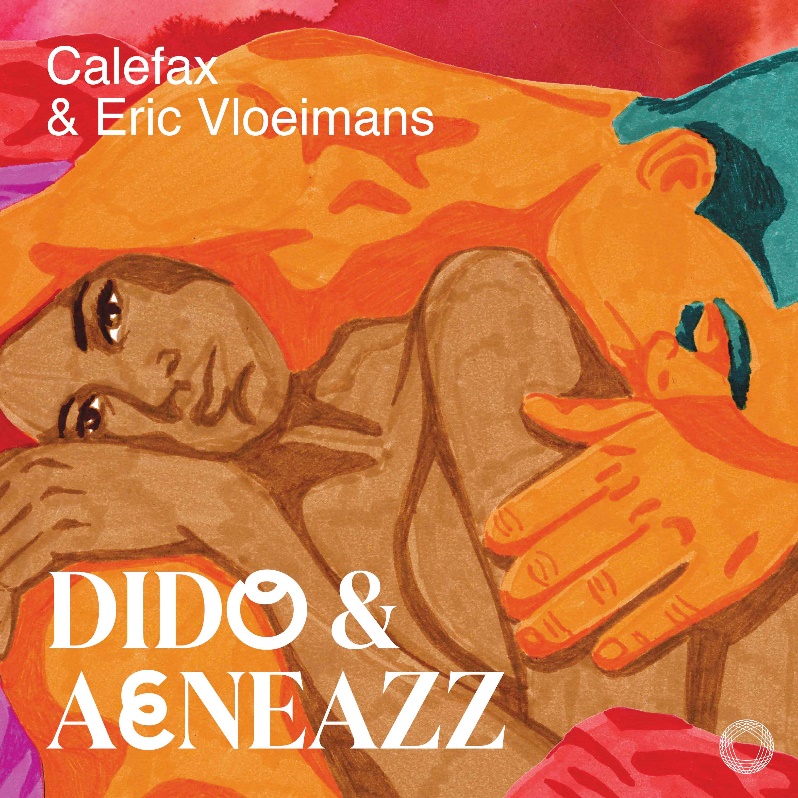 Love is a rollercoaster, and so is this swinging new take on Virgil's classical tragedy. Dido & Aeneazz is a recomposition of Henry Purcell's Dido and Aeneas by Raaf Hekkema, combined with newly-composed music by Eric Vloeimans. The album showcases the congenial collaboration between the versatile reed players of Calefax and renowned trumpet player Eric Vloeimans. Dido & Aeneazz invites the listener to join a musical journey that virtuously flows from the baroque original to jazz, calypso and klezmer, and back.
Acclaimed in the Netherlands and abroad, the members of Calefax arguably invented a completely new genre: the reed quintet. After their successfulPENTATONE debut with Hidden Gems, these gentlemen add yet another treasure to their discography.
A Rossinian mix of solemnity and rapture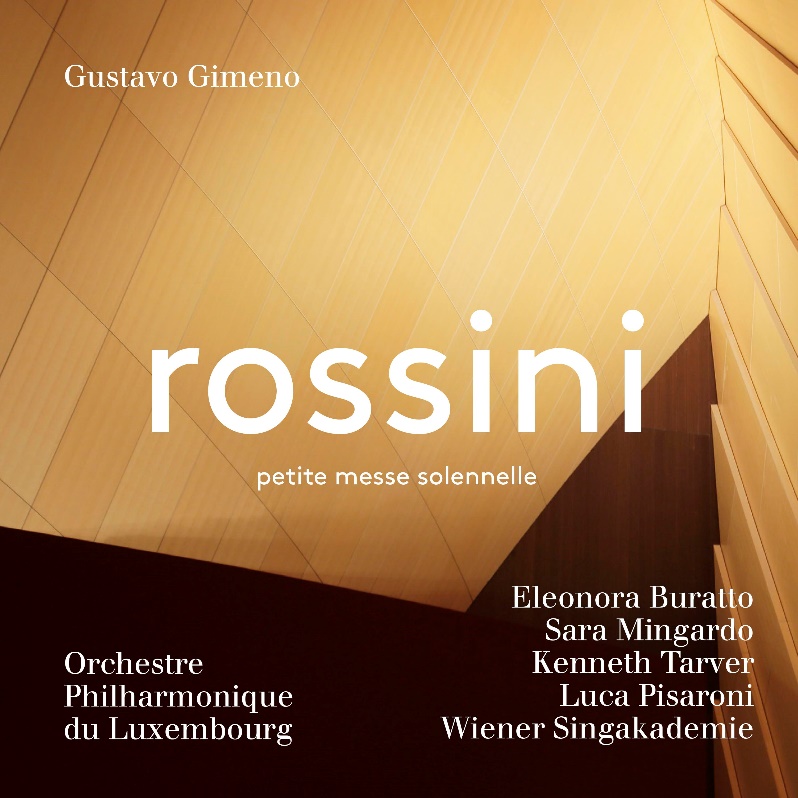 In Rossini's Petite Messe solennelle (1863-1867), sacred tones blend seamlessly with allusions to his comic operas. "Is this sacred music which I have written or music of the devil?", the composer tellingly asked himself in a personal letter. Rossini's enigmatic but highly enjoyable mass demonstrates his rich musical palette, ranging from "archaic" remnants of Bach, Haydn and Mozart to harmonic audacities that point towards the music of Fauré and even Poulenc. Despite this stylistic range, the Petite Messe solennelle sounds unmistakably Rossinian, and continues to enchant audiences to this day. Initially composed for a small ensemble of singers accompanied by two pianos and a harmonium, the piece is presented here in Rossini's orchestration.
With this Rossini recording, the Orchestre Philharmonique du Luxembourg and its Music Director Gustavo Gimeno continue their acclaimed PENTATONE series of composer portraits that already features monographs of Shostakovich, Bruckner, Ravel, Mahler, Stravinsky and Debussy. On this album, they work together with organist Tobias Berndt, the Wiener Singakademie and a quartet of outstanding soloists: Eleonora Burrato (Soprano), Sara Mingardo (Mezzo-Soprano), Kenneth Tarver (Tenor) and Luca Pisaroni (Bass).
foto tytułowe: Pentatone/Calefax Studio/Maarten_Mooijman