PENTATONE – AUGUST RELEASES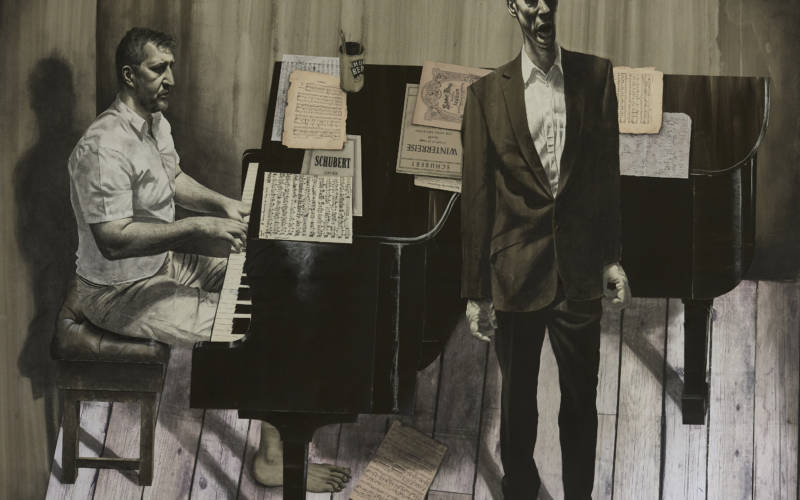 Ian Bostridge sings Winterreise - Johannes Moser plays Felix & Fanny Mendelssohn works for cello and piano
SCHUBERT WINTERREISE – Ian Bostridge and Thomas Adès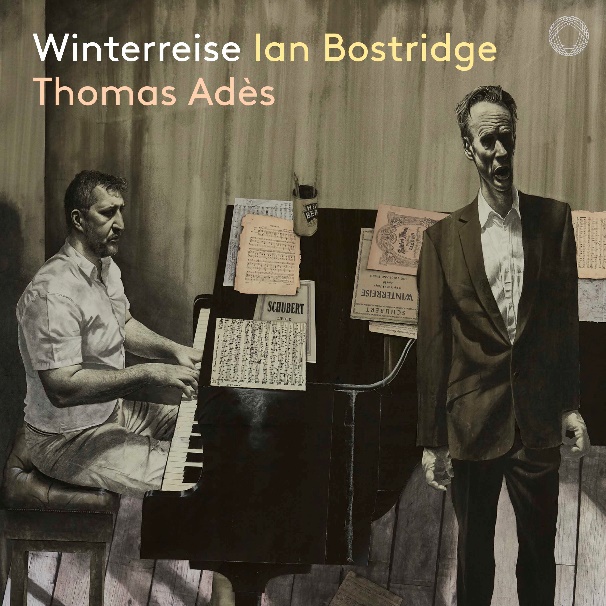 PENTATONE is delighted to announce a three-album project with Ian Bostridge, one of the most celebrated tenors and lied interpreters of his generation. In the first instalment, Winterreise, he is accompanied by Thomas Adès, best known as a composer, but an excellent accompanist on this release. The album will befollowed by Die schöne Müllerin and Schwanengesang, each with different pianists.
The epitome of romantic melancholia
Renowned Schubert interpreter Ian Bostridge revisits Winterreise, the greatest of all song cycles, on his first PENTATONE album. Bostridge presents this masterpiece together with pianist, conductor and composer Thomas Adès, who bases his profound accompaniment on a fresh engagement with the original manuscripts. Winterreise is the epitome of Romantic melancholia, written by a composer aware of his fatal illness but at the height of his creative powers. It is the first instalment of a trilogy of PENTATONE recordings comprising the major Schubert song cycles. After Winterreise, Die schöne Müllerin andSchwanengesang will follow.
"What makes this new recording so close to my heart is the partnership with Thomas Adès, whom I've worked with so much as composer, conductor and pianist. Touring the piece with him through Europe and the US was a revelation. He brings to the piece a deep searching musical intellect – going back to the manuscript and digging up new readings which the editors have missed – and an imagination which recreates sound and meaning in this, the greatest of all song cycles." – Ian Bostridge
FELIX & FANNY MENDELSSOHN WORKS FOR CELLO AND PIANO – JOHANNES MOSER AND ALASDAIR BEATSON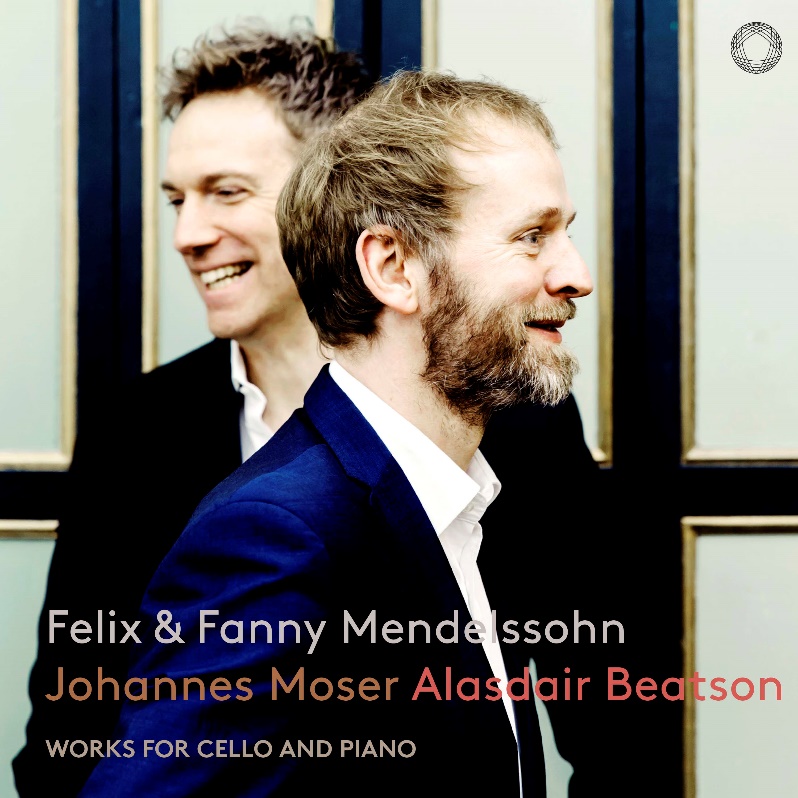 German-Canadian cellist Johannes Moser and Scottish pianist Alasdair Beatson present a moving portrait of the Mendelssohn family with this recording of pieces by the siblings Felix and Fanny. Once composed for the popular Sunday Sessions at the Berlin Mendelssohn family house, these works fit into the typically nineteenth-century tradition of domestic music-making, albeit at the highest thinkable level. Beatson plays an 1837 Érard fortepiano, identical to the instrument that belonged to the Mendelssohn household when these pieces were composed. Besides Felix Mendelssohn's two sonatas for cello and piano, his Variations concertantes, op. 17, Lied ohne Worte, op. 109 and Albumblatt in B Minor are featured. Fanny Hensel-Mendelssohn's Fantasia in G Minor and Capriccio in A-flat Major show what could have become of this talented female composer if societal conventions had not restricted her musical activities to the private salon.
This is Moser's fifth album as an exclusive PENTATONE artist, after releases with the cello concertos of Dvořak and Lalo (2015), Elgar and Tchaikovsky (2017), works for cello and piano by Rachmaninov and Prokofiev (2016, awarded with a diapason d'or and ECHO Klassik 2017), and cello concertos by Lutosławski and Dutilleux (2018). He records for the first time with Alasdair Beatson, who makes his PENTATONE debut.