PENTATONE – JUNE RELEASES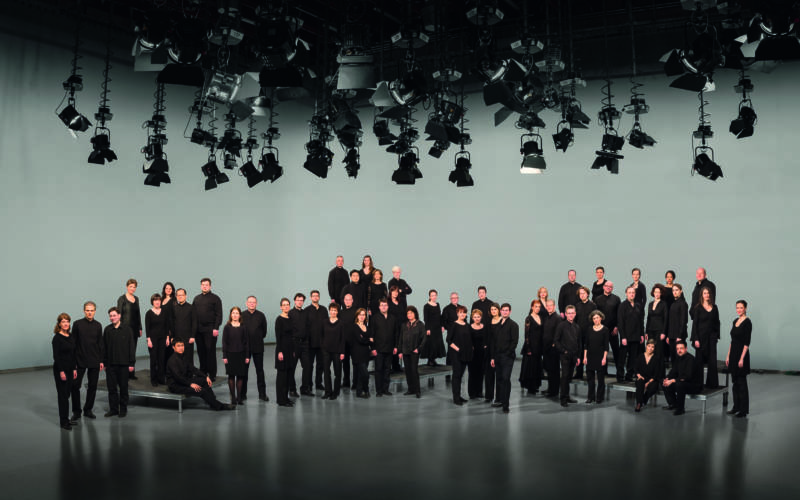 In June, PENTATONE releases four enthralling additions to the catalogue: Bruckner & Stravinsky Masses with Rundfunkchor Berlin, Rundfunk-Sinfonieorchester Berlin and Gijs Leenaars; Franck: Symphony in D Minor & Symphonic Variations with Denis Kozhukhin, Orchestre Philharmonique Luxembourg and Gustavo Gimeno; Vivaldi & Piazzolla – Four Seasons with Arabella Steinbacher and Munich Chamber Orchestra and Zemlinsky: Die Seejungfrau with Netherlands Philharmonic Orchestra and Marc Albrecht.
BRUCKNER & STRAVINSKY MASSES – Rundfunkchor Berlin, Rundfunk-Sinfonieorchester Berlin, Gijs Leenaars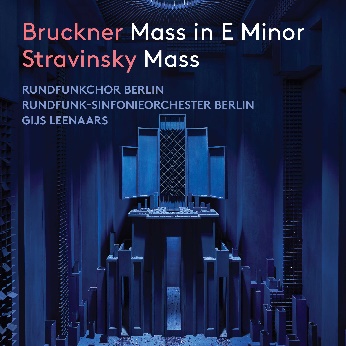 Two Unique Masses for Choir and Wind Instruments
The Rundfunkchor Berlin, led by its chief conductor Gijs Leenaars and accompanied by wind players from the Rundfunk-Sinfonieorchester Berlin, presents masses by Bruckner and Stravinsky. The mass is arguably the oldest genre in music history, full of traditions, but also an inexhaustible soil for originality and innovation. This mix of tradition and innovation makes the genre an ideal vehicle for Bruckner and Stravinsky, who were both masters at blending the old and new into a uniquely personal musical idiom. Bruckner's Mass in E Minor and Stravinsky's Mass share their unusual orchestrations of almost a cappella voices with a sparse, extraordinary wind accompaniment. While Bruckner was inspired by open air "country masses", Stravinsky's Mass is emblematic of his neo-classical style.
The Rundfunkchor Berlin is one of the most established German choirs, and has participated in several PENTATONE releases of Wagner operas, as well as a recording of Bruckner's Mass in F Minor (2013) and Richard Strauss's Die Tageszeiten (2015). The Rundfunk-Sinfonieorchester Berlin has an even more extensive PENTATONE discography, containing collaborations with conductors such as Marek Janowski, Jakub Hrůša and Vladimir Jurowski. Gijs Leenaars makes his PENTATONE debut.
FRANCK: SYMPHONY IN D MINOR & SYMPHONIC VARIATIONS –  Denis Kozhukhin, Orchestre Philharmonique Luxembourg, Gustavo Gimeno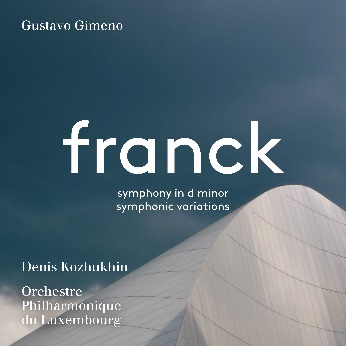 Voluptuous Sounds and Graceful Charm
The Orchestre Philharmonique du Luxembourg and its Music Director Gustavo Gimeno present a composer portrait of César Franck. The album features the famous Symphony in D Minor, as well as the lesser known, but equally enchanting Symphonic Variations for piano and orchestra, with Denis Kozhukhin as soloist. Born in Liege but raised in Paris, Franck synthesized Wagnerism with French musical traditions, resulting in a fine equilibrium between a voluptuous orchestral sound and audacious harmonies on the one hand, and lucidity and graceful charm on the other. While the three-movement symphony follows a from-darkness-to-light trajectory, the delightful Variations oscillate between symphonic poem and miniature piano concerto.
The OPL and Gustavo Gimeno continue their acclaimed PENTATONE series of composer portraits that already featured monographs of Shostakovich, Bruckner, Ravel, Mahler, Stravinsky, Debussy and Rossini. Denis Kozhukhin adds another release to his extensive PENTATONE discography that already contains Grieg/Mendelssohn (2019), Strauss's Burleske (2018), Piano Concertos by Ravel and Gershwin (2018), Tchaikovsky and Grieg (2016), as well as a Brahms solo recital (2017).
VIVALDI & PIAZZOLLA: FOUR SEASONS – Arabella Steinbacher, Münchener Kammerorchester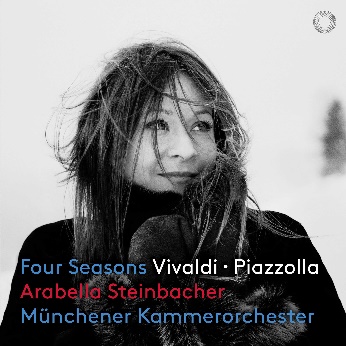 Lively Combination of Baroque and Tango
Astor Piazzolla's Cuatro estaciones porteñas, creating a lively combination of baroque and tango. The enormous popularity of Vivaldi's Four Seasons tends to make us forget the original and ground-breaking nature of these violin concertos. Coupling them with Piazzolla's tango-inspired Four Seasons of Buenos Aires makes both pieces sound fresher than ever before, thanks to Steinbacher's personal engagement with the repertoire and the inspired accompaniment of the Münchener Kammerorchester. Piazzolla's music is performed here in a new arrangement for violin and string orchestra by Peter von Wienhardt, whose Strauss song arrangements on Steinbacher's previous album Aber der Richtige… (2018) were extensively praised by the press.
Arabella Steinbacher, a multi award-winner with an extensive PENTATONE discography, is accompanied by the players of the Münchener Kammerorchester, who make their PENTATONE debut.
"Vivaldi's Four Seasons is one of the most famous works in music history; nearly everybody knows at least parts of it. And to be honest, I was a bit hesitant to bring out another recording of it after all those hundreds that already exist. But then I thought: well, still this is my first recording of it!
It was my great wish to combine the Vivaldi with the completely different Four Seasons by Piazzolla as I love the passion, longing and melancholy in his music so much. My dear friend Peter von Wienhardt did a beautiful arrangement of it and I am very happy to share this emotional journey with you."
– Arabella Steinbacher
ZEMLINSKY: DIE SEEJUNGFRAU – Netherlands Philharmonic Orchestra, Marc Albrecht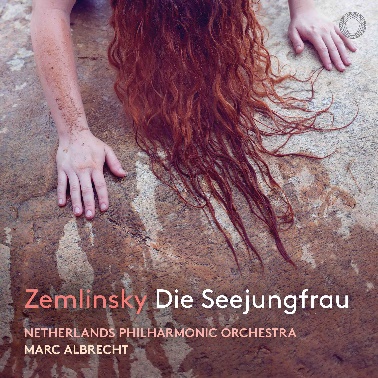 A Fin-De-Siècle Little Mermaid
Marc Albrecht and the Netherlands Philharmonic Orchestra present Zemlinsky's lush symphonic poem Die Seejungfrau. Zemlinsky was a child of fin-de-siècle Vienna, who for decades has been overshadowed by colleagues such as Gustav Mahler – the man who married Alma, the woman Zemlinsky also loved – and Arnold Schoenberg – the man who would later become his brother-in-law. In recent times, Zemlinsky is finally gaining the recognition he deserves. The same applies to his symphonic poem Die Seejungfrau, based on Andersen's Little Mermaid story. Zemlinsky withdrew the score after its premiere in 1905; the three movements were first reunited in the 1980s thanks to scholars, after which the piece could start its second life. Die Seejungfrau seems inspired by Zemlinsky's love in vain for Alma, clothed in cinematic fin-de-siècle music with Debussy-like evocations of the sea.
This new recording marks the final PENTATONE album of Marc Albrecht as chief conductor of the Netherlands Philharmonic Orchestra. It is their sixth collective PENTATONE recording, and underlines their proficiency in German late-Romantic repertoire. Previously, they have released Richard Strauss's Ein Heldenleben/Burleske (2018), Mahler Song Cycles (2017), Brahms/Schoenberg (2015), Mahler's Fourth Symphony (2015) and his song cycle Das Lied von der Erde (2013).
foto: Pentatone/Rundfunkchor Berlin/Jonas_Holthaus