PENTATONE – MARCH RELEASES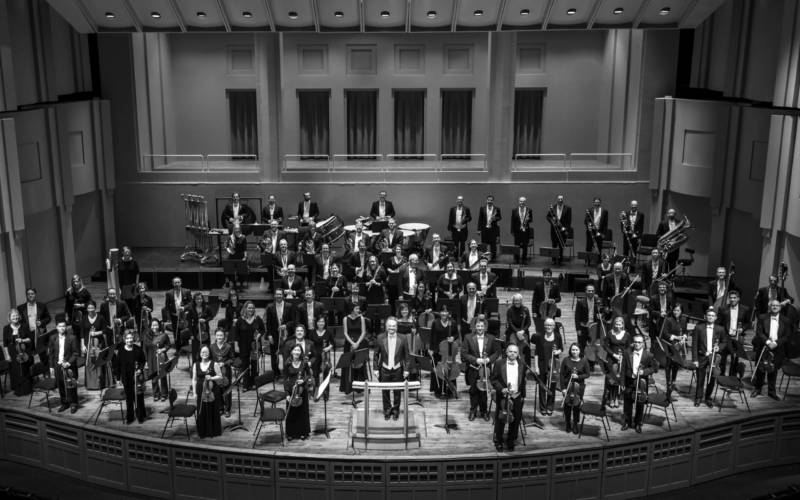 In March, PENTATONE releases three enthralling additions to the catalogue: Tchaikovsky Souvenir de Florence & Mussorgsky Pictures at an Exhibition with Camerata du Léman, Aspects Of America: Pulitzer Edition with the Oregon Symphony and Carlos Kalmar and J.S. Bach - Harpsichord Concertos with Francesco Corti and il pomo d'oro.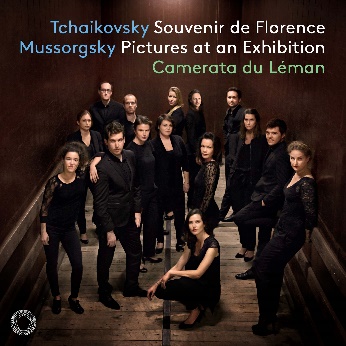 TCHAIKOVSKY SOUVENIR DE FLORENCE & MUSSORGSKY PICTURES AT AN EXHIBITION – Camerata du Léman
Energetic and Adventurous
The young players of the Swiss string ensemble Camerata du Léman make their recording debut with energetic performances of Tchaikovsky's Souvenir de Florence and Mussorgsky's Pictures at an Exhibition, in a new arrangement by concertmaster Simon Bouveret. The Camerata realise an ensemble sound that is both homogenic and soloistic and are driven by a shared desire for adventure and a common passion for chamber music. Tchaikovsky's Souvenir de Florence is a tribute to the Italian city where the composer spent a winter, and simultaneously a declaration of love to Italian lyricism. The ensemble's new rendition of Mussorgsky's Pictures at an Exhibition revives the nineteenth-century transcription practice, while also demonstrating the inexhaustible musical richness of this timeless masterpiece.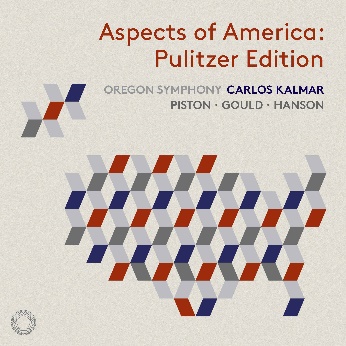 ASPECTS OF AMERICA: PULITZER EDITION – The Oregon Symphony and Carlos Kalmar
Three Pulitzer Prize-Winning Symphonic Works
Oregon Symphony and Carlos Kalmar continue their acclaimed Aspects of America series with this second instalment, featuring three symphonic works that were all awarded a Pulitzer Prize. Walter Piston's Symphony No. 7 (Pulitzer Prize 1961) is a pastoral and jubilant glorification of nature, while Morton Gould's Stringmusic (Pulitzer Prize 1995) was composed for star cellist Rostropovich, and showcases all possible sounds and colors of the string orchestra. In his Symphony No. 4 "Requiem" (Pulitzer Prize 1944), Howard Hanson explores the mysteries of life and death in an American musical idiom that simultaneously reveals the composer's Nordic roots.
Oregon Symphony and its music director Carlos Kalmar have a vast PENTATONE discography, including Music for a Time of War (2011), This England (2012), Spirit of the American Range (2015), Haydn Symphonies 53, 64 & 96 (2017), Aspects of America (2018), as well as Gospel Christmas (2018), with conductor Charles Floyd.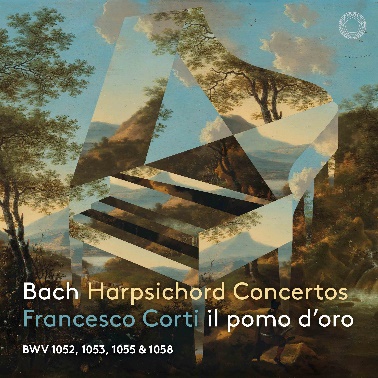 J.S. BACH – HARPSICHORD CONCERTOS BWV 1052, 1053, 1055 & 1058 – Francesco Corti and il pomo d'oro
The First True Harpsichord Concertos
Bach's harpsichord concertos are arguably the first in the history of music designed specifically for this instrument. Composing them, Bach aimed to adapt the string writing of Italian instrumental concertos to a keyboard instrument, while simultaneously enriching this style with typically German traits such as counterpoint and motivic development. Francesco Corti and il pomo d'oro present concertos BWV 1052, 1053, 1055 and 1058 as the first volume of what should become a cycle spanning four albums. Corti has chosen to combine these four concertos for the full orchestral sound they call for, while later recordings in this series will have a chamber setting in comparison. For tempo choices and melodic variations, Corti has been inspired by treatises from Bach's time, as well as the composer's own written-out ornamentations.
Francesco Corti is one of the most established harpsichordists of his generation. He makes his PENTATONE debut together with the multi-award-winning ensemble il pomo d'oro, who recorded two vocal recital albums with the label: Carnevale 1729 with Ann Hallenberg (2017), as well as Prologue with Francesca Aspromonte (2018).
Na zdjęciu u góry: Pentatone/Oregon Symphony/Leah Nash