PENTATONE – MARCH RELEASES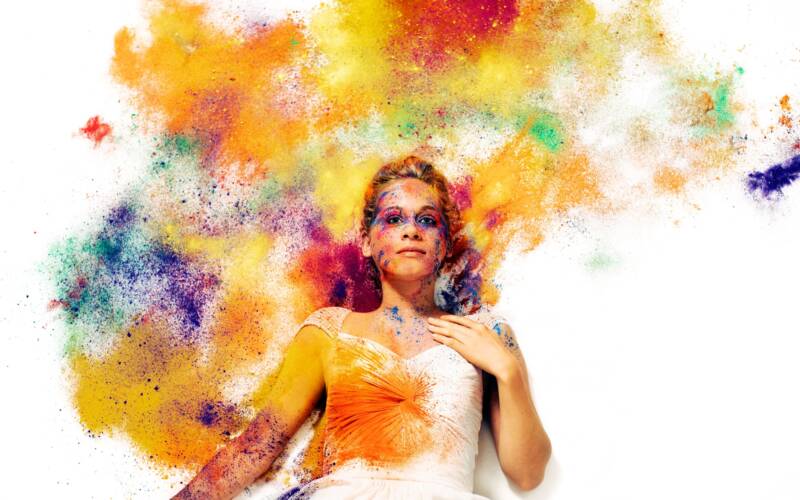 In March, PENTATONE releases three enthralling additions to the catalogue: Monteverdi: Il delirio della passione with Anna Lucia Richter, Luca Pianca, Ensemble Claudiana; Bruckner & Michael Haydn: Motets with MDR Leipzig Radio Choir and Philipp Ahmann; Vivaldi's Seasons with Bolette Roed, Arte dei Suonatori.
Monteverdi: Il delirio della passione – Anna Lucia Richter, Luca Pianca, Ensemble Claudiana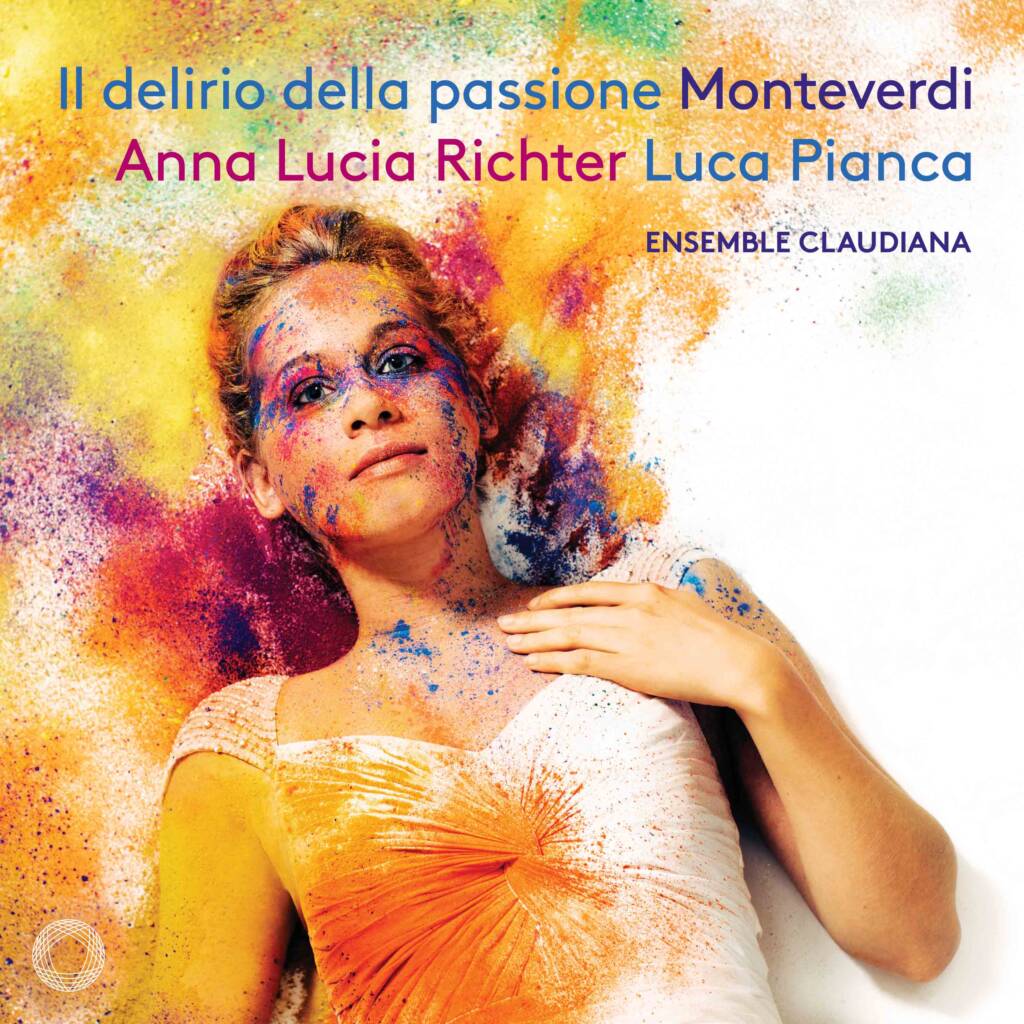 Fresh Approach to Monteverdi's Timeless Beauty
Anna Lucia Richter's last soprano album
Anna Lucia Richter returns to PENTATONE after her acclaimed Schubert album Heimweh with Il delirio della passione; a recording full of Monteverdi treasures, from heart-wrenching opera scenes (Lamento d'Arianna, 'Pur ti miro' from Poppea and the Prologue of L'orfeo) and religious music (Confitebor) to bucolic songs (Si dolce è il tormento). Richter works together with Ensemble Claudiana and Luca Pianca, one of the most eminent Monteverdi interpreters of our age. They offer a fresh perspective on Monteverdi's music by penetrating deeply into the original sources. Their interpretation of the famous Lamento d'Arianna, salvaged fragment of the lost score of the opera L'Arianna, is exemplary in that regard. Richter's passionate delivery is inspired by what precedes in the libretto, while Pianca has composed short, "madrigalistic" instrumental interludes between the solo sections, replacing the choral commentaries, of which only the original texts have survived. Altogether, the pieces on Il delirio della passione demonstrate Monteverdi's exceptional skill to express the most complex emotions, in music of timeless beauty.
Anna Lucia Richter belongs to the most exciting young singers of her generation. Il delirio della passione is the second fruit of her exclusive collaboration with PENTATONE, after Heimweh (2018), and her last soprano recording, as she will continue her career as a mezzo-soprano. Luca Pianca and Ensemble Claudiana both make their PENTATONE debut. This album was recorded at the Auditorio Stelio Molo, Radiotelevisione svizzera di lingua italiana (RSI), Lugano, Switzerland, in collaboration with RSI Rete Due, Lugano.
"When, shortly after my graduation, I first acquainted myself with Monteverdi's L'Orfeo and was allowed to sing La Musica and Euridice in the beautiful Sasha Waltz production with the Freiburger Barockorchester, I immediately fell in love with this music. This incomparable tonal language of Monteverdi opened up a new world for me. On the one hand, it is very close to the melody of speech, while on the other often creating an almost unfathomable emotional depth with just a few, but all the more sophisticated, means. I held this repertoire in awe: with Monteverdi every word, every comma and every point is deliberately there and important. A great task for every interpreter!
There is another reason why this recording is special to me: none of us could have known in January during the recording that a few weeks later a terrible pandemic would roll over us and would virtually bring our lives to a standstill. It has changed all of us and it feels as if I am listening to my old self, even if it is only a year ago. In the meantime, I have decided to continue my singing career as a mezzo-soprano, making this album my last recording as a soprano."
Anna Lucia Richter
Bruckner & Michael Haydn: Motets – MDR Leipzig Radio Choir, Philipp Ahmann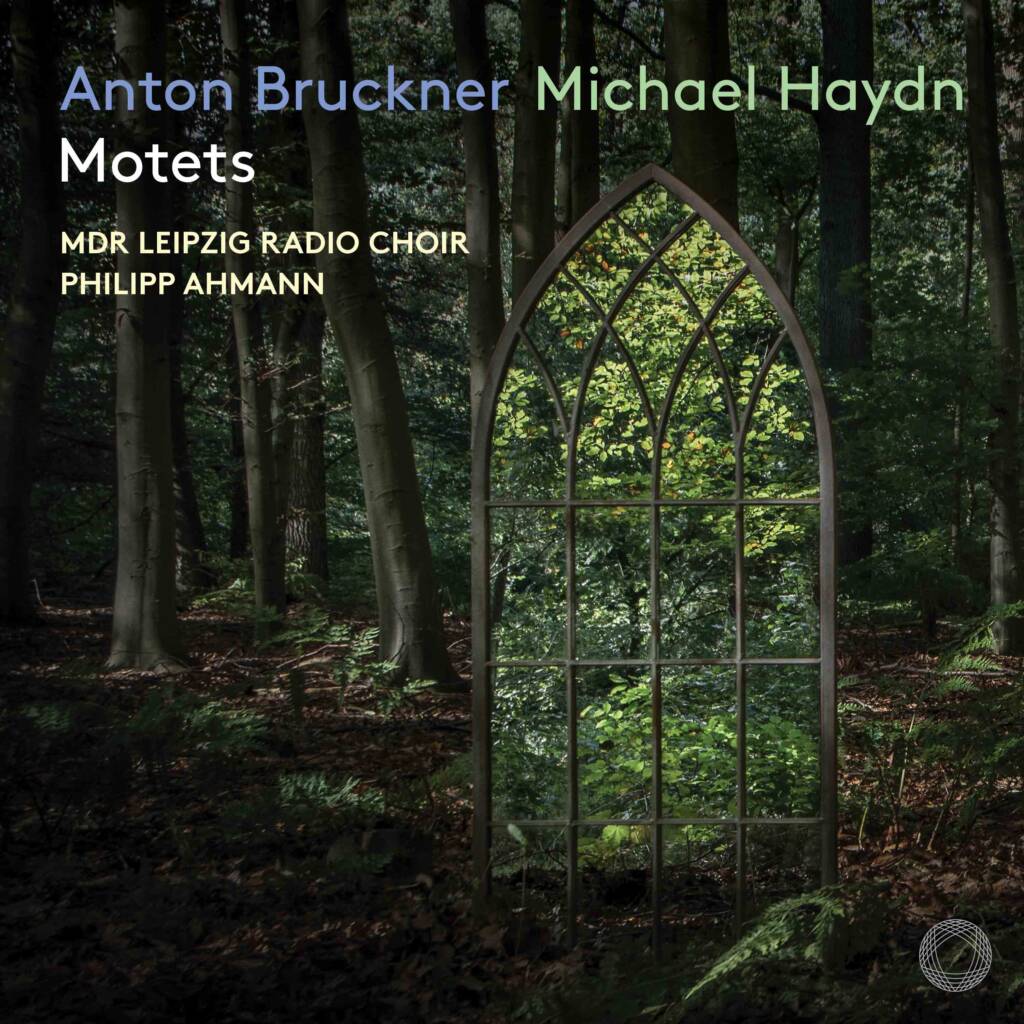 Two Masters of Austrian Church Music Combined
The MDR Leipzig Radio Choir and its chief conductor Philipp Ahmann present motets by Anton Bruckner and Michael Haydn. While Bruckner's Locus iste, Christus factus est and Ave Maria enjoy great popularity and can be heard frequently in concerts, Michael Haydn's contributions to the same genre are far less known. The younger brother of Joseph and successor of Mozart as Salzburg organist has, however, had a huge impact on religious composition in the German-speaking world, and particularly in Austria. As such, Bruckner's motets, composed about a century later, are still firmly grounded in the tradition of Michael Haydn. By combining their motets, this album allows the listener to discover this uniquely Austrian church-musical style, while simultaneously showing how both composers' gave a highly personal substance to it.
The MDR Leipzig Radio Choir is the largest German radio choir with the richest tradition. Since 2020, Philipp Ahmann serves as its chief conductor. After having featured on several PENTATONE recordings, including Il Tabarro, Cavalleria rusticana (both 2020), Der Freischütz (2019) and Beethoven's Missa Solemnis (2017), the choir now presents its first solo album with the label.
Vivaldi's Seasons – MDR Rundfunkchor Leipzig, Philipp Ahmann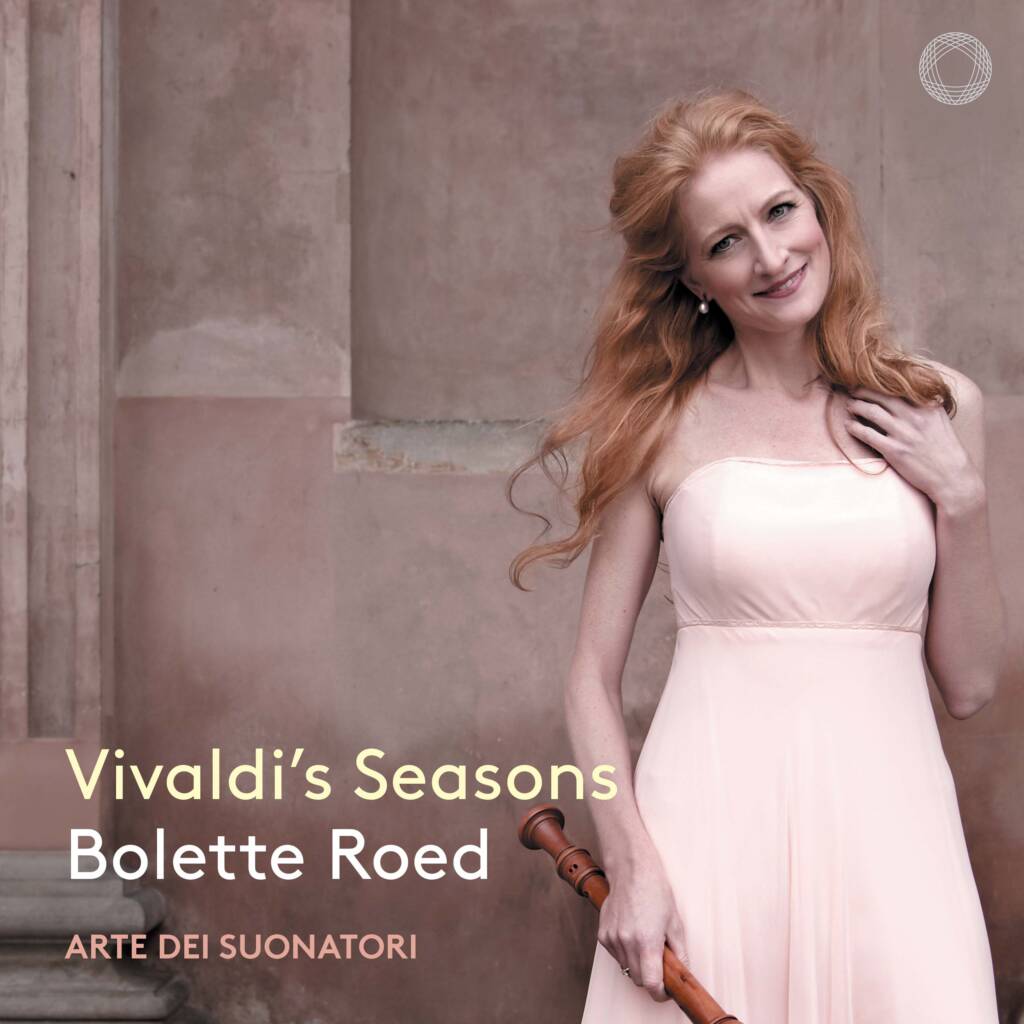 Vivaldi's Four Seasons Expanded
Recorder player Bolette Roed and Arte dei Suonatori present Vivaldi's famous violin concertos, "The Four Seasons", combined with other concertos that share a kinship with them, resulting in Vivaldi's Seasons; a programme consisting of sixteen concertos, four for each season, including favourites such as Il rosignuolo and l'Amoroso. Roed's use of the recorder in place of the violin brings a unique sound to these works, whilst simultaneously expanding the recorder repertoire.
Bolette Roed is one of the most in-demand recorder players of Europe. After having released Telemann's Garden with the Elephant House Quartet in 2019, she now extends her PENTATONE discography with this solo album. The players of Arte dei Suonatori make their PENTATONE debut, while their leader Aureliusz Goliński already featured on Telemann's Garden.
"Few, if any, pieces of classical music are as recognizable or popular as "The Four Seasons" by Antonio Vivaldi. They have been recorded innumerable times and re-interpreted over more than three centuries.
While working with Arte dei Suonatori it dawned upon us, that so many of Vivaldi's other concertos could comfortably fit into the "seasons" theme if one thinks about it. The seasons all have contrasting elements: no matter if it's spring, summer, autumn or winter, they all contain beautiful and promising moments as well as dark and tormenting ones. These thoughts inspired us to search out a few concertos that we felt could fit into the seasons theme, while at the same time holding a strong appeal for me personally.."
Bolette Roed