PENTATONE MARCH RELEASES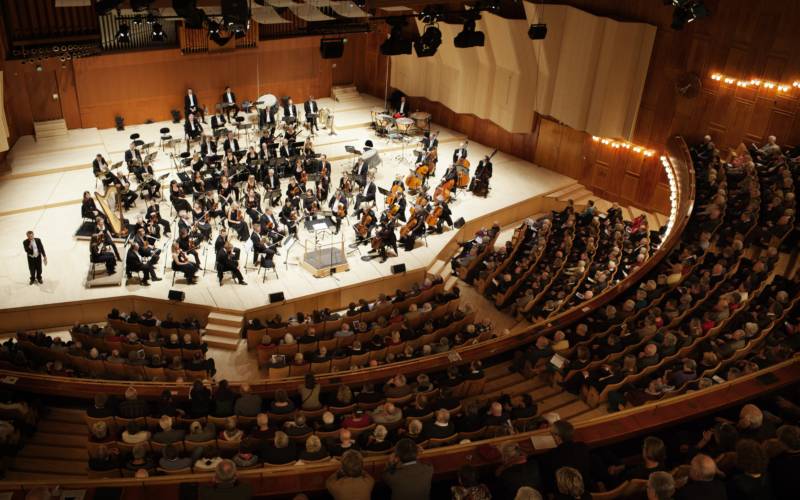 "Influences", Schubert early Symphonies and Stage Music & Jet Set!
TAMARA STEFANOVICH RELEASES "INFLUENCES" ON PENTATONE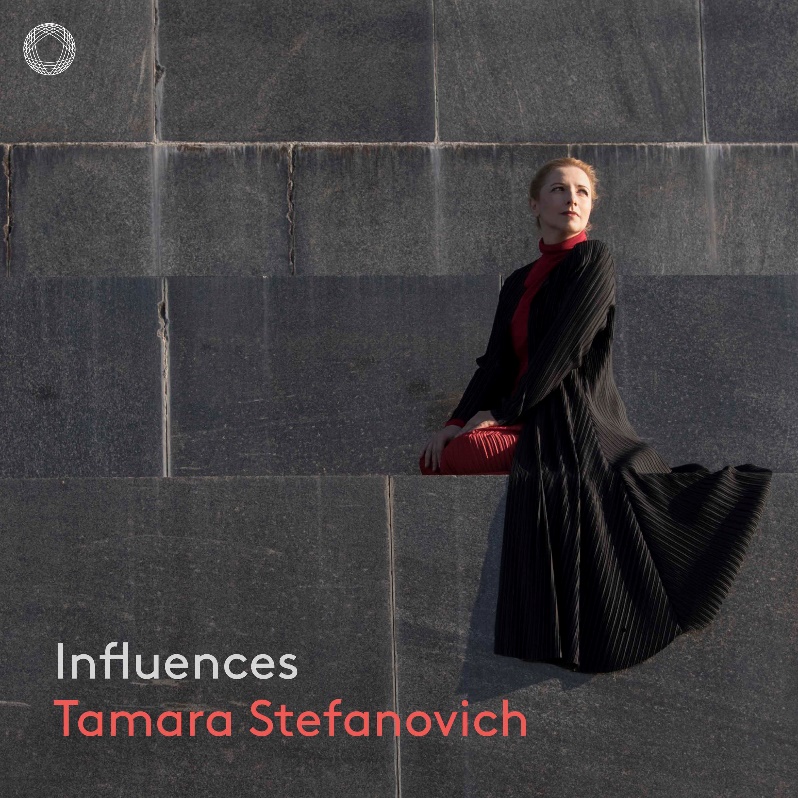 DIGITAL WORLDWIDE RELEASE DATE 8 MARCH 2019
On her first PENTATONE album, pianist Tamara Stefanovich presents INFLUENCES, a highly personal selection of solo works by Bach, Bartók, Ives and Messiaen. Influences shows how these extraordinarily original and idiosyncratic composers let themselves be inspired by the exterior world, thereby demonstrating how authenticity comes from looking outside as well as inside. The repertoire spans from Bach's embrace of Italian musical elements in his Aria variata alla maniera italiana, Bartók's incorporation of folk elements in his Improvisations on Hungarian Peasant Songs, and Messiaen's use of Hindu rhythms in Cantéyodjayâ, to the collage of marching bands, sounds of trains and machinery, church hymns, ragtime and blues in Ives' first piano sonata. In all cases, the exterior influences lead to deeply original and personal sonic galaxies. In that respect, the pieces presented here underline how identity results from a constant dialogue with our surroundings, ever changing and enriching our perceptions of ourselves and the world.
"Is my sense of home and my roots so flexible, I often asked myself, that they make me so permeable, so hungry for the other, for the perfumes of life across the border, for foreign languages both spoken and musical? (…) It is my wish to trace back to the starting point, the essence of that scent which makes a Bartók, a Bach, an Ives or a Messiaen, and to see how these extraordinarily original and idiosyncratic composers each searched for influences, letting themselves be inspired by the exterior world. I hope to demonstrate that authenticity comes from looking outside as well as inside, and this in equal measure." Tamara Stefanovich
A SHOWCASE OF SCHUBERT'S ORCHESTRAL MASTERY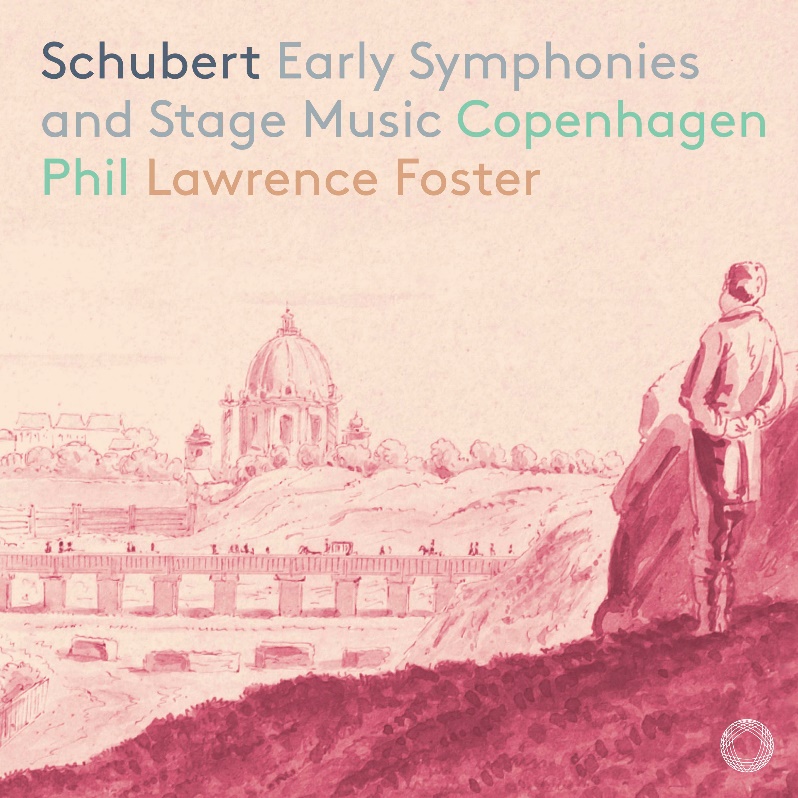 DIGITAL RELEASE DATE 15 MARCH 2019
By presenting Schubert's first three symphonies and a selection of stage music, this album showcases a less-known, but fascinating part of the composer's oeuvre. His extraordinary achievements in the fields of Lieder and string quartet composition tend to overshadow his orchestral output, and his symphonic contributions have sometimes been viewed as marginal in comparison to Beethoven's. However, judged on their own merits, these works display a high level of sophistication indeed. The repertoire featured on this release shows Schubert's symphonic development, from the first two symphonies influenced by Mozart & Haydn to the masterful Third, in which his compositional voice is clearly perceivable. These three symphonies, all composed when Schubert was still a teenager, are complemented by works related to the stage. While the Overture in Italian Style in D major highlights Schubert's fascination for Rossini, the Incidental Music to Rosamunde contains some of the composer's most appealing melodies. These orchestral works are performed by the Copenhagen Phil under the baton of Lawrence Foster, who has a vast PENTATONE discography.
JET SET! A MUSICAL JOURNEY THROUGH A RADIANT AGE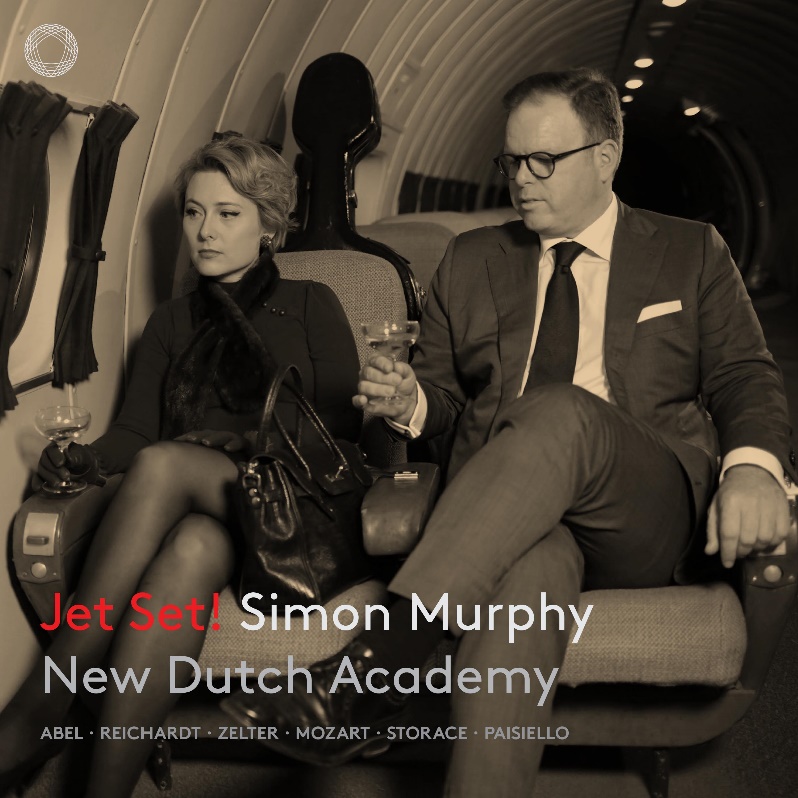 DIGITAL RELEASE DATE 22 MARCH 2019
Featuring works by Abel, Reichardt, Zelter, Storace, Mozart and Paisiello, this album follows the musical "jet set" of the 18th century as they "do" the splendid cosmopolitan cultural epicentres of the time, including London, Paris, Berlin, Vienna and St Petersburg. Exploring the intertwining stories of these leading lights as they criss-cross the European Continent, the album watches the sparks fly as they inspire each other in this period abuzz with creative fervour, international cultural exchange and mind-blowing talent. With several world-première recordings of new discoveries (Abel, Reichardt, Storace) alongside some well-loved classics, this journey features music which abounds in enlightened positivity, radiance, inventiveness, energy and inspiration.
This outstanding programme is presented by conductor/violist Simon Murphy and his New Dutch Academy, with soprano Gudrun Sidonie Otto providing the vocal contributions. JET SET! is the seventh PENTATONE release of Murphy and his ensemble, after having presented albums performing the works of Corelli, Stamitz, Richter, Schmitt, Zappa, Bach, Handel, Telemann, Vivaldi and Van Wassenaer.
foto: Copenhagen Phil/Anne Mie Dreves/Pentatone