PENTATONE MAY RELEASES 2018
In May, PENTATONE releases three enthralling additions to their catalogue: "Prologue" with Francesca Aspromonte and il pomo d'oro, conducted by Enrico Onofri; "Les Pêcheurs de perles" with Julie Fuchs, Cyrille Dubois, Florian Sempey, Luc Bertin-Hugault, Les Cris de Paris, the Orchestre National de Lille, conducted by Alexandre Bloch; and "Bartók & Kodály - Concertos for Orchestra with the Rundfunk-Sinfonieorchester Berlin under the baton of Jakub Hrůša.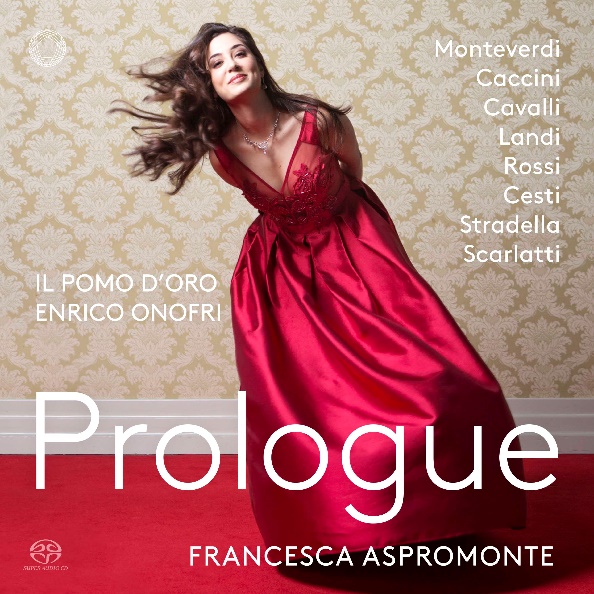 THE OPERA BEFORE THE OPERA
The prologue is a unique feature of early baroque opera: an opening scene where an allegorical figure enters the stage to prepare the audience for the musical drama to come. Thus Prologue is the musical introduction of Italian star soprano Francesca Aspromonte and her exclusive, long term engagement with PENTATONE, promising great joy as well as drama in the years to come.
Prologue is a highly original album consisting of several prologues from early-baroque operas by Monteverdi, Caccini, Cavalli, Landi, Rossi, Cesti, Stradella and Scarlatti. Strung together, they form a representation in a single act, a theatre full of small, complete dramas: the opera before the opera.
Francesca Aspromonte is quickly establishing herself as a shining star in the Baroque firmament. She has curated this album together with musical director Enrico Onofri, who leads il pomo d'oro, one of the most important and successful period ensembles of today.
TRACK LISTING
Claudio Monteverdi (1567-1643)
1. L'Orfeo: Toccata and Prologue Dal mio Permesso amato (La Musica)
Giulio Caccini (1551-1618)
2. L'Euridice: Prologue Io che d'alti sospir (La Tragedia)
Francesco Cavalli (1602-1676)
3. La Didone: Sinfonia and Prologue Caduta è Troia (Iride)
Francesco Cavalli (1602-1676)
4. L'Eritrea: Prologue Nelle grotte arimaspe (Iride)
Stefano Landi (1587-1639)
5. Il Sant'Alessio: Sinfonia and Prologue Roma son io (Roma)
Luigi Rossi (1597-1653)
6. Il palazzo incantato overo La guerriera amante:
Prologue Vaghi rivi (La Pittura)
Francesco Cavalli (1602-1676)
7. L'Ormindo: Sinfonia and Prologue Non mi è Patria l'Olimpo (L'Armonia)
Pietro Antonio Cesti (1623-1669)
8. Il Pomo d'oro, Sinfonia and Prologue Amore et Imeneo (La Gloria Austriaca)
Alessandro Stradella (1639-1682)
9. Sinfonia a due violini e basso
Pietro Antonio Cesti (1623-1669)
10. L'Argia: Sinfonia e Prologo De' gotici splendori (Amore)
Alessandro Stradella (1639-1682)
11. Prologo per musica. La Pace incatenata che dorme, si risveglia e dice: Con meste luci
Alessandro Scarlatti (1660-1725)
12. Gli equivoci in amore, o vero La Rosaura:
Sinfonia and Prologue Cessate, oh fulmini! (Venere)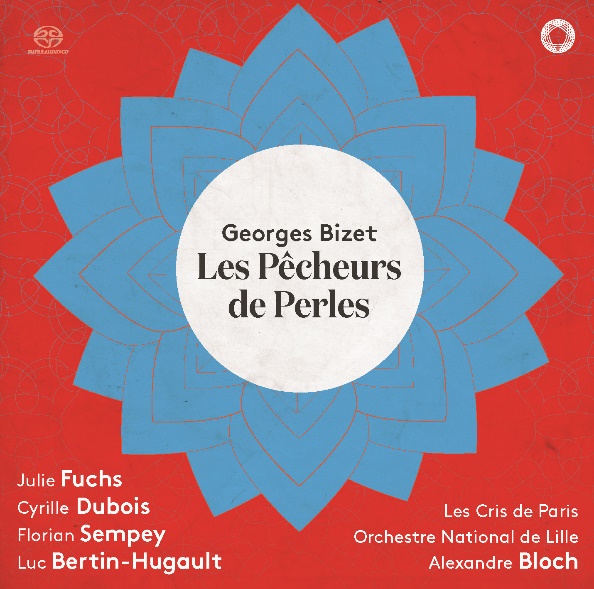 A QUINTESSENTIALLY FRECH BLEND OF LYRICISM, EXOTICISM AND DRAMA
Les Pêcheurs de perles is best known for its glorious duet, but Georges Bizet's opera has much more to offer. This live recording more than ever brings out the brilliance of this oriental story about love, duty and friendship. In the last 150 years, Bizet's piece has mainly been heard in editions that stray from the composer's original composition. This album – on the contrary – offers the first recording in history of the 1863 premiere version, reconstructed and published by Bärenreiter in 2015.
Les Pêcheurs de perles contains a quintessentially French blend of lyricism, exoticism and drama, and the four soloists (Julie Fuchs as Leïla, Cyrille Dubois as Nadir, Florian Sempey as Zurga and Luc Bertin-Hugault as Nourabad) belong to today's best
performers for this specialist repertoire. Their vocal excellence is matched by the choral contributions of Les Cris de Paris. The rich sound palette of Les Pêcheurs is fully brought to life by the inspired playing of the Orchestre National de Lille under the baton of its new Music Director Alexandre Bloch.
CAST:
Julie Fuchs Leïla
Cyrille Dubois Nadir
Florian Sempey Zurga
Luc Bertin-Hugault Nourabad
Les Cris de Paris | Geoffroy Jourdain
Orchestre National de Lille
Conducted by Alexandre Bloch
Assistant conductor Simon Proust
Concertmaster Mathilde Borsarello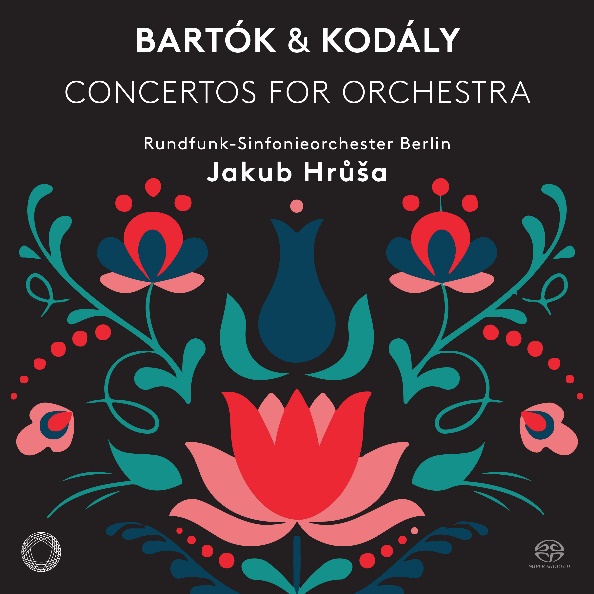 SUMPTUOUS AND SPIRITED ORCHESTRAL MASTERWORKS FROM BARTÓK AND KODÁLY
Exuberant, colourful and edgy concertos for orchestra by Bartók and Kodály are brought together in spirited and vivid performances from the Berlin Radio Symphony Orchestra conducted by the podium sensation Jakub Hrůša on this PENTATONE release.
Bartók's landmark Concerto for Orchestra is not only a thrilling orchestral tour de force; it's also a striking and deeply expressive work which effortlessly assimilates Hungarian folk melodies and rhythms in its compelling and polished score. At times brooding and mysterious, it's Bartók's most popular and uplifting work, and it ends in a flurry of high spirits.
With its lush and vivid orchestration and a healthy rhythmic swagger, Kodály's lesser-known Concerto for Orchestra is a captivating and buoyant work. Inspired by the Baroque concerto grosso but updated with a romantic sensibility, the result is a sure-footed, rousing and energetic showpiece for orchestra.
TRACK LISTING
Zoltan Kodály (1882-1967)
Concerto for Orchestra (1939-1940)
1. Allegro risoluto – Largo – Tempo primo – Largo – Tempo primo Béla Bartók (1881-1945)
Concerto for Orchestra (1943)
2. I – Introduzione – Andante non troppo
3. II- Presentando le coppie – Allegro scherzando
4. III – Elegia – Andante, non troppo
5. IV – Intermezzo interrotto – Allegretto
6. V- Finale – Pesante
foto: Francesca Aspromonte/Nicola Dal Maso/Pentatone