PENTATONE – MAY RELEASES
PENTATONE releases three enthralling additions to the catalogue: In Umbra Mortis with Cappella Amsterdam and Daniel Reuss ; Brabant 1653: Baroque Vocal Music from Brabant with Holland Baroque; Francisco Coll: Violin Concerto, Hidd'n Blue, Mural, Four Iberian Miniatures, Aqua Cinerea (World Premiere Recording) with Patricia Kopatchinskaja, Orchestre Philharmonique du Luxembourg and Gustavo Gimeno.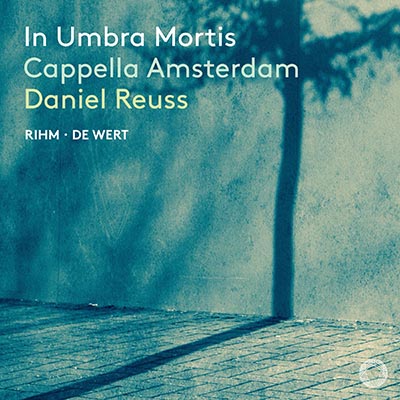 In Umbra Mortis – Cappella Amsterdam, Daniel Reuss
Chromatic Journey of Astonishing Beauty
Cappella Amsterdam and its Artistic Director Daniel Reuss make their PENTATONE debut with In Umbra Mortis. The album brings together Wolfgang Rihm's contemporary Sieben Passions-Stücke and Passion-related motets by the Flemish 16th-century polyphonist Giaches de Wert, revealing unexpected kinship between two composers four centuries apart. By entwining the old and new, the listener is invited on a chromatic journey of astonishing beauty.
Since its foundation in 1970, Cappella Amsterdam has shown an exceptional mastery of contemporary and early vocal music, with acclaimed excursions to Romantic repertoire as well. Daniel Reuss has been Artistic Director of Cappella Amsterdam for over three decades now and has worked with several renowned choirs and ensembles.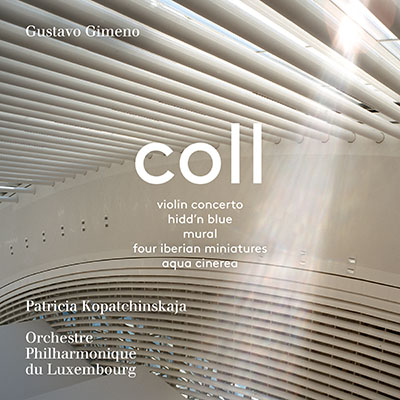 Francisco Coll: Violin Concerto, Hidd'n Blue, Mural, Four Iberian Miniatures, Aqua Cinerea (World Premiere Recording) – Patricia Kopatchinskaja, Orchestre Philharmonique du Luxembourg, Gustavo Gimeno
Contemporary Sound World Rooted in Tradition
The OPL and Gustavo Gimeno continue their acclaimed PENTATONE series of composer portraits with a monograph of a living composer, Francisco Coll. In Coll's music, the past and present converge in a single space, by realising a contemporary sound world while creatively employing traditional forms and influences, be it a classical genre (Violin Concerto and the "grotesque symphony" Mural) or his musical roots (Four Iberian Miniatures). With pieces composed between 2005 and 2019, the album traces Coll's spectacular musical development, from his studies under Thomas Adès in London to his present bloom. The lush, sensuous nature of his orchestral writing fully comes to life in these performances. Besides the strong relationship between Coll and conductor Gimeno, this new release also showcases the exceptional violinist Patricia Kopatchinskaja, for whom he has written several works, including his violin concerto, first recorded here.
The OPL and Gustavo Gimeno have released composer portraits of Shostakovich, Bruckner, Ravel, Mahler, Stravinsky, Debussy, Rossini and Franck on PENTATONE. Patricia Kopatchinskaja makes her PENTATONE debut.
"The composer's fate is strange; spending one's life writing in solitude, entering another dimension of reality, and attempting to transform impossible worlds into something almost tangible and concrete… All this in the hope that, at some point in the future, other people – unknown or familiar – will make these worlds visible in performance, cracking the code of the score and bringing the music to life.
In recent years, my development as a composer – not to mention my development as a human being – could not be understood without the presence of Gustavo Gimeno, Patricia Kopatchinskaja and the Orchestre Philharmonique du Luxembourg. Together with them, I had some of the most exhilarating experiences of my creative life. They have been a huge inspiration for me, and my worldview has grown side-by-side with theirs. When my works are on their music stands, I know that something wonderful is going to happen."
Composer Francisco Coll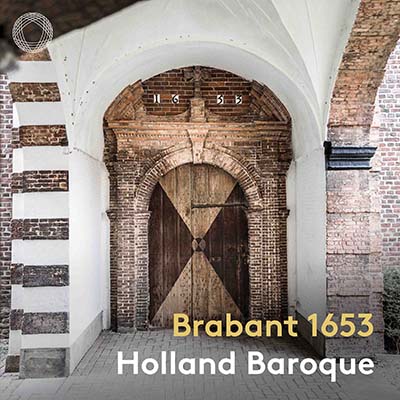 Brabant 1653: Baroque Vocal Music from Brabant – Holland Baroque
Hidden Gems of Dutch Baroque Vocal Music
Holland Baroque explores the monastic musical traditions of 17th-century North Brabant, together with a group of established early music vocalists. Brabant 1653 unveils hidden gems of Dutch music history, as well as of baroque music at large. The album's central figure is Benedictus à Sancto Josepho, pre-eminent organist and composer of Brabant in the late seventeenth century and known in France as "le grand Carme". By putting his music and that of contemporaries in the limelight, artistic directors Judith and Tineke Steenbrink search for a distinguishable Brabant Style, and convincingly demonstrate that the Netherlands possessed a much richer musical culture than is usually acknowledged.
Holland Baroque is an original and innovative baroque orchestra that approaches baroque repertoire through a fresh and contemporary approach, with a focus on improvisation and collaborations with outstanding artists from different traditions. Brabant 1653 is their third PENTATONE album, after having released Silk Baroque (2019) and Polonoise (2021) with the label.
Photo at the top: World premiere of Francisco Coll's Violin Concerto at Philharmonie Luxembourg, February 2020 (foto: Alfonso Salgueiro)
Photo: Pentatone/Alfonso Salgueiro/Marco Borggreve/Wouter Jansen