PENTATONE NOVEMBER 2018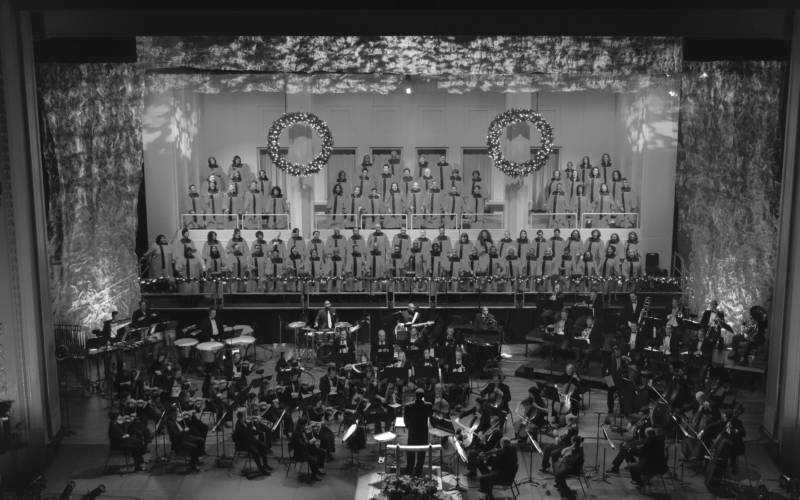 November new albums from PENTATONE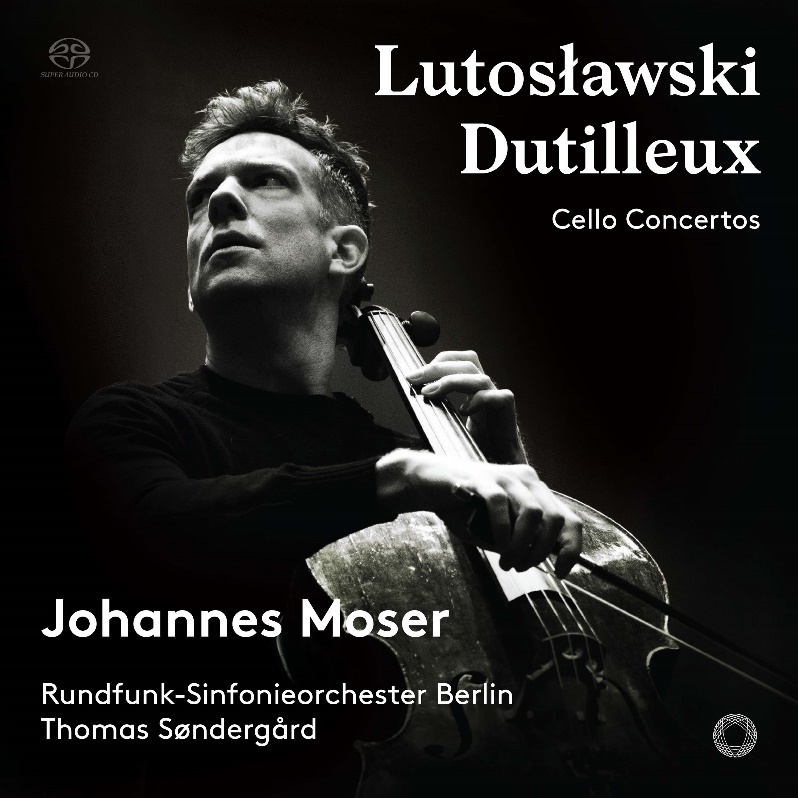 JOHANNES MOSER – Lutoslawski & Dutilleux Cello Concertos
TWO GEMS FROM THE GOLDEN AGE OF THE CELLO
This album features cello concertos by Witold Lutosławski and Henri Dutilleux performed by the multiple prize-winning German-Canadian cellist Johannes Moser and the Rundfunk-Sinfonieorchester Berlin, conducted by Thomas Søndergård. These works, premiered in 1970, are two of the biggest gems of the twentieth century, the golden age of the cello. While equally virtuosic and engaging, both pieces showcase different aspects of the musical landscape of the late twentieth century. Lutosławski's concerto explores the possibilities of chance composition in the form of a duel between the solo cello and a ferocious orchestral accompaniment, in which the individual ultimately prevails. In comparison, soloist and ensemble work together more smoothly in Henri Dutilleux' "Tout un monde lontain". In this cello concerto, the composer invokes a mystical "world from afar", inspired by Baudelaire quotes and full of allusions to French musical greats such as Debussy and Messiaen, while simultaneously sounding unmistakably Dutilleuxian.
This is Moser's fourth album as an exclusive PENTATONE artist, after releases with the cello concertos of Dvořak and Lalo (2015), Elgar and Tchaikovsky (2017) and works for cello and piano by Rachmaninov and Prokofiev (2016, awarded with a diapason d'or and ECHO Klassik 2017). The Rundfunk-Sinfonieorchester Berlin has an even longer track record with PENTATONE, including albums with Vladimir Jurowski (Mahler/Strauss 2017, Schnittke 2015) Jakub Hrůša (Bartók/Kodály 2018) and Marek Janowski (complete Wagner operas, 2011-2013).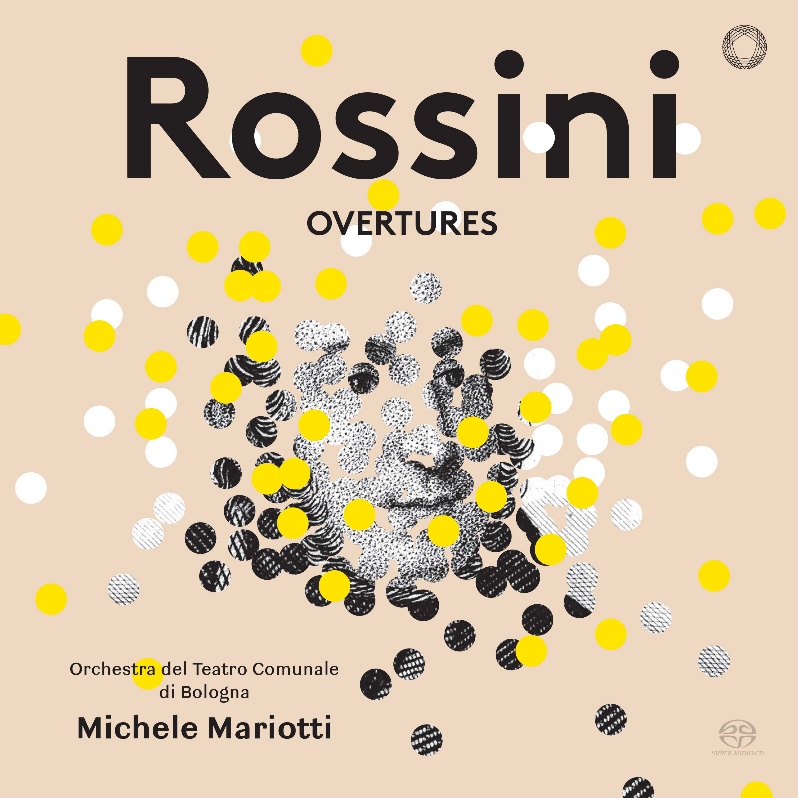 MICHELE MARIOTTI – ROSSINI OVERTURES
ELEGANT, EXHILARATING, ELECTRIFYING!
From the moment they were performed, Gioachino Rossini's overtures have enjoyed the status of colourful, elegant orchestral showpieces. With their sweet cantilene, their rich harmonies, their brilliant orchestration, and their powerful and exciting rhythmic drive, these overtures encapsulate all that was modern, exhilarating and electrifying in Rossini's music, yet maintain their freshness and attraction to modern audiences. This album features a collection of Rossini overtures, taken from less well-known operas such as La Scala di seta, Tancredi, La gazza ladra, Matilde di Shabran and Semiramide, as well as from the classic comic operas L'italiana in Algeri and Il barbiere di Siviglia, concluding with the preludes to Rossini's French operas Le siege de Corinthe and Guillaume Tell, in which the composer explored musical Romanticism.
The overtures are performed by the Orchestra del Teatro Comunale di Bologna, which has played a seminal role in the Rossini renaissance of the last three decades. The orchestra is led by its Musical Director Michele Mariotti. Being born in Rossini's native town Pesaro, Mariotti cherishes a life-long affinity with the city's most famous son, and is commonly considered as one of the outstanding Rossini conductors of his age. He frequently works with the world's most prestigious opera houses.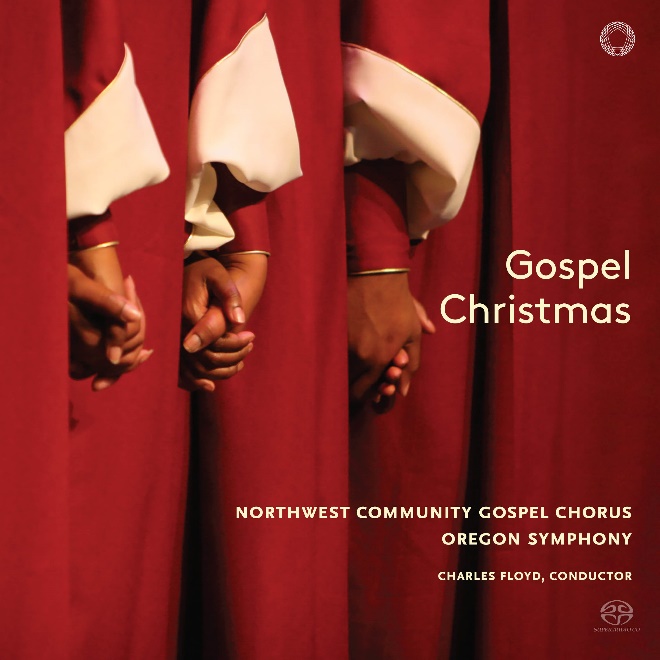 OREGON SYMPHONY – GOSPEL CHRISTMAS
AN ARTFORM ALL ITS OWN
This live recording was produced in honor of the 20th anniversary of Gospel Christmas with the Northwest Community Gospel Chorus and the Oregon Symphony.
Once considered an unlikely marriage of musical genres, gospel music with symphony orchestra has now established itself as a tradition. While blues, hymns, and spirituals are typical sources of inspiration for gospel music, the song selections are inspired by many centuries of sacred music. These selections reflect the transformative nature of gospel music itself – from classical music to Latin flavors, R&B, canticles and carols from the first century, the art of the film score, and a bounty of musical traditions that do not compromise the reverence and soulful export at the core of the musical substance. The visceral communication is not dissimilar to that of opera, where voice and orchestra align, but today's gospel music with symphony orchestra has uniquely established itself as an art form all its own.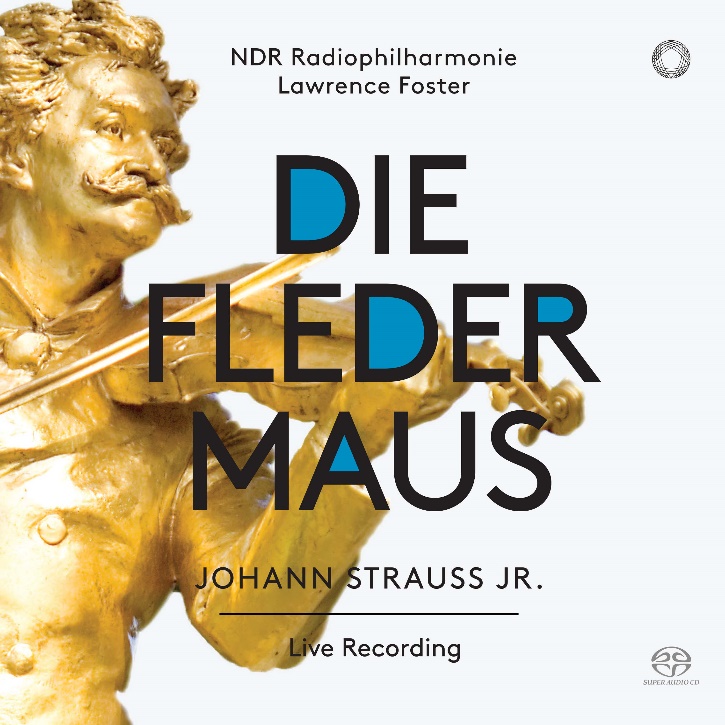 NDR RADIOPHILHARMONIE – WDR RUNDFUNKCHOR KOLN – LAWRENCE FOSTER: JOHANN STRAUSS JR DIE FLEDERMAUS
A NEW RENDITION OF THE ULTIMATE VIENNESE OPERETTA
Die Fledermaus (1874) is the ultimate Viennese operetta, composed by Johann Strauss Jr., the most famous member of the Strauss Waltz Dynasty. Once conceived as an attempt to creatively outgrow the dance-hall, the operetta was a huge success from the outset and still enchants audiences today with its unmistakably Viennese mix of comedy and sophistication and its uplifting waltz rhythms. This live recording is imbued with a specifically Viennese charm thanks to the inclusion of dialogues written by tenor Nikolai Schukoff, who also sings the role of Eisenstein.
Schukoff teams up with a cast of specialist singers with a rich experience on the operatic and operetta stage, including Laura Aikin (Rosalinde), Jochen Schmeckenbecher (Frank), Elisabeth Kulman (Prinz Orlofsky), Christian Elsner (Alfred), Matthias Hausmann (Dr. Falke), Alexander Kaimbacher (Dr. Blind), Annika Gerhards (Adele), Alice Waginger (Ida) and Kurt Rydl (Frosch). These soloists are accompanied by the WDR Rundfunkchor, NDR Radiophilharmonie and Maestro Lawrence Foster. Orchestra and conductor both have a vast PENTATONE discography, including a recording of Johann Strauss Jr.'s Der Zigeunerbaron (2016).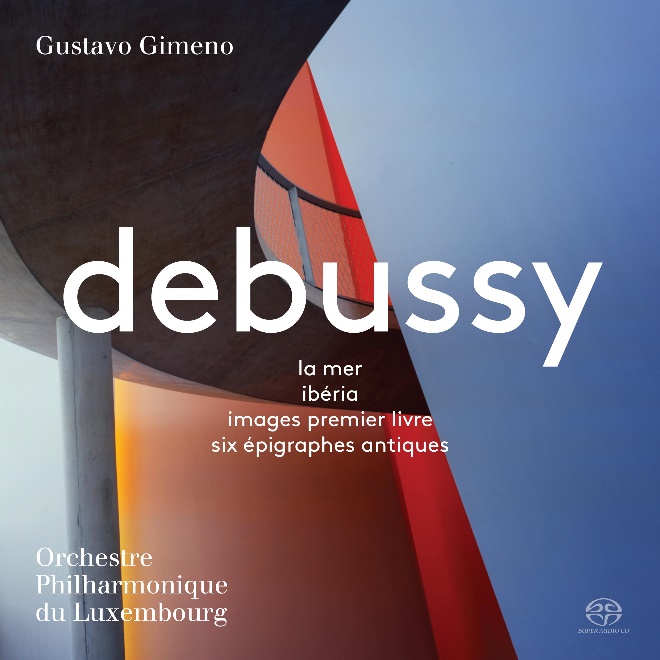 OPL SERIES – DEBUSSY'S LA MER
AN ODE TO THE SEA
Released in the year of Claude Debussy's death centenary, this album demonstrates the exceptional harmonic and colouristic richness of his music. Centrepiece of the album is La Mer (1903-1905), a musical realization of the composer's "sincere devotion to the sea" that revolutionized orchestral composition in the early twentieth-century. Ibéria takes the listener on a trip to Spain, whereas the Six Épigraphes antiques (1914), here performed in the orchestration of Rudolf Escher, evoke ancient Greece and Egypt. The biggest novelty on this album is Colin Matthews' new, lush orchestration of Images. Book 1 (1901-1905), one of Debussy's most-cherished piano works.
With this Debussy collection, the Orchestre Philharmonique du Luxembourg and its Music Director Gustavo Gimeno continue their acclaimed PENTATONE series of composer portraits that already features monographs of Shostakovich, Bruckner, Ravel, Mahler and Stravinsky.