PENTATONE NOVEMBER RELEASES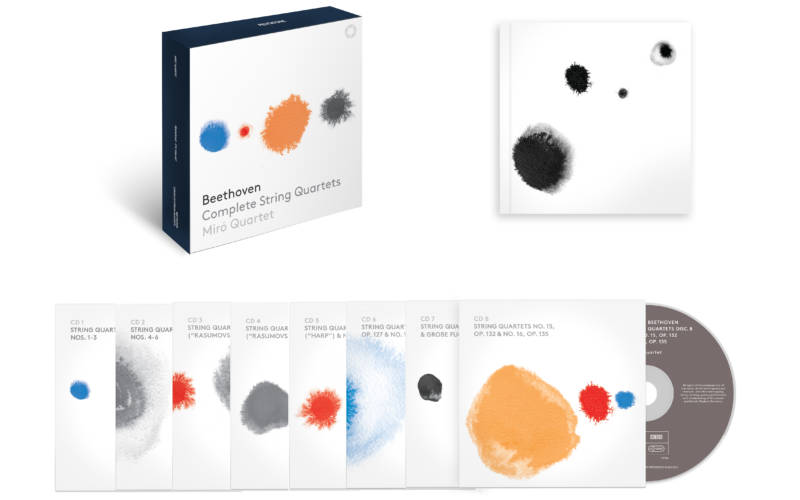 Tchaikovsky The Nutcracker with Vladimir Jurowski; Beethoven Complete String Quartets with Miró Quartet, Beethoven Symphonies 5 & 6 with Marek Janowski
After the tremendous success of Swan Lake, Vladimir Jurowski and the State Academic Symphony Orchestra of Russia "Evgeny Svetlanov" continue their Tchaikovksy ballet series on PENTATONE with this recording of The Nutcracker. Tchaikovsky's enchanting masterpiece is an absolute audience favourite, thanks to hits such as the Waltz of the Flowers, Trepak and Dance of the Sugar Plum Fairy, but also due to the composer's ability to evoke a sense of wonder in listeners both young and old. Vladimir Jurowski and his players tell this story about the power of fantasy with unprecedented zeal, demonstrating the symphonic refinement and orchestral brilliance of Tchaikovsky's score.
The Nutcracker offers the third PENTATONE release of the State Academic Symphony Orchestra of Russia "Evgeny Svetlanov" together with its Artistic Director Vladimir Jurowski, after Prokofiev Symphonies 2 & 3 (2017) and Swan Lake (2018). Jurowski has recorded extensively for PENTATONE and is generally seen as one of the most prominent conductors of his generation.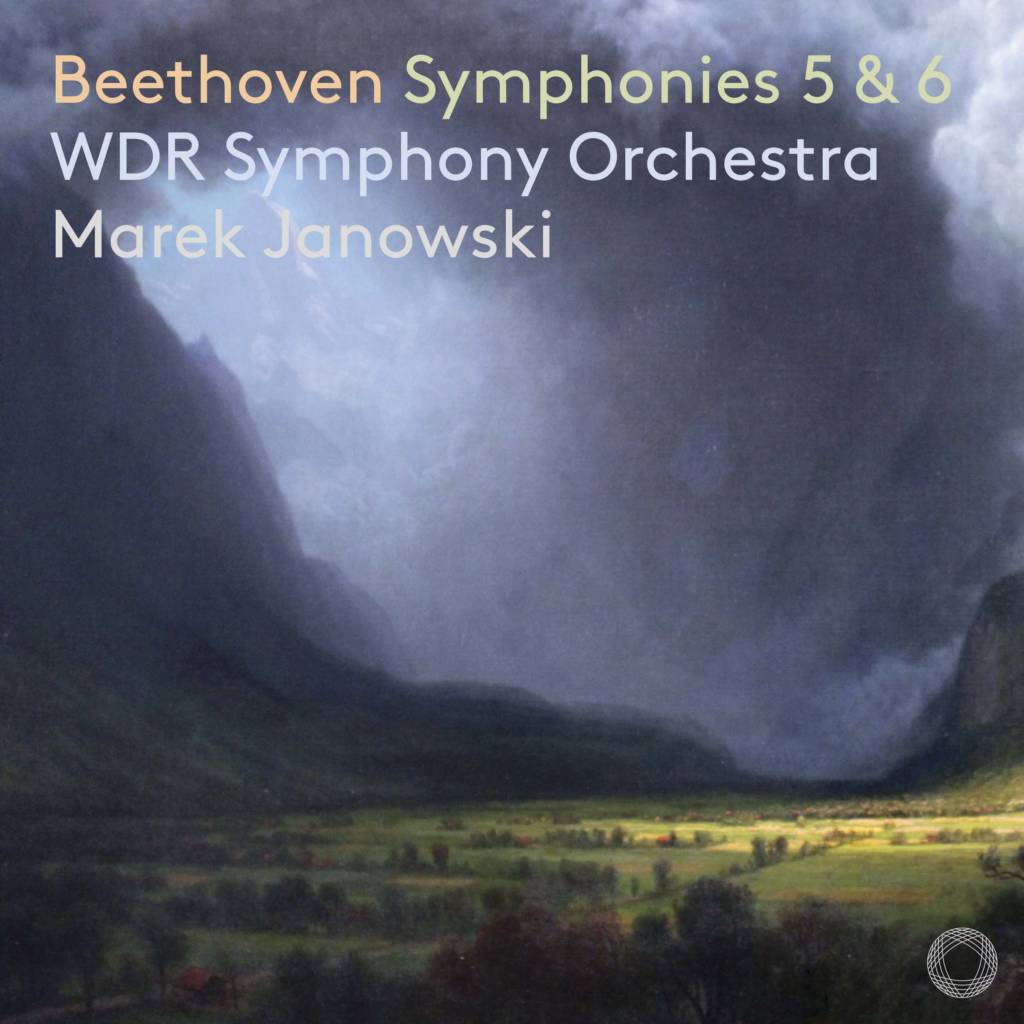 Maestro Marek Janowski and the WDR Symphony Orchestra present Beethoven's Fifth and Sixth symphonies. Premiered during the same concert in 1808, these two symphonies present two sides of Beethoven's musical persona. Whereas the Fifth is legendary for its drama and forward urge the "Pastoral" Sixth offers idyllic sounds, albeit shortly interrupted by a thunderstorm that resembles the tempestuous development of the Fifth. Programmed together, these two pieces constitute a fascinating portrait of Beethoven at the height of his creative powers.
Marek Janowski is one of the most celebrated conductors of our times, and enjoys a vast PENTATONE discography, including complete recordings of Bruckner's symphonies and Wagner's mature operas. This is his second PENTATONE collaboration with the WDR Symphony Orchestra, one of the most established radio orchestras of Germany.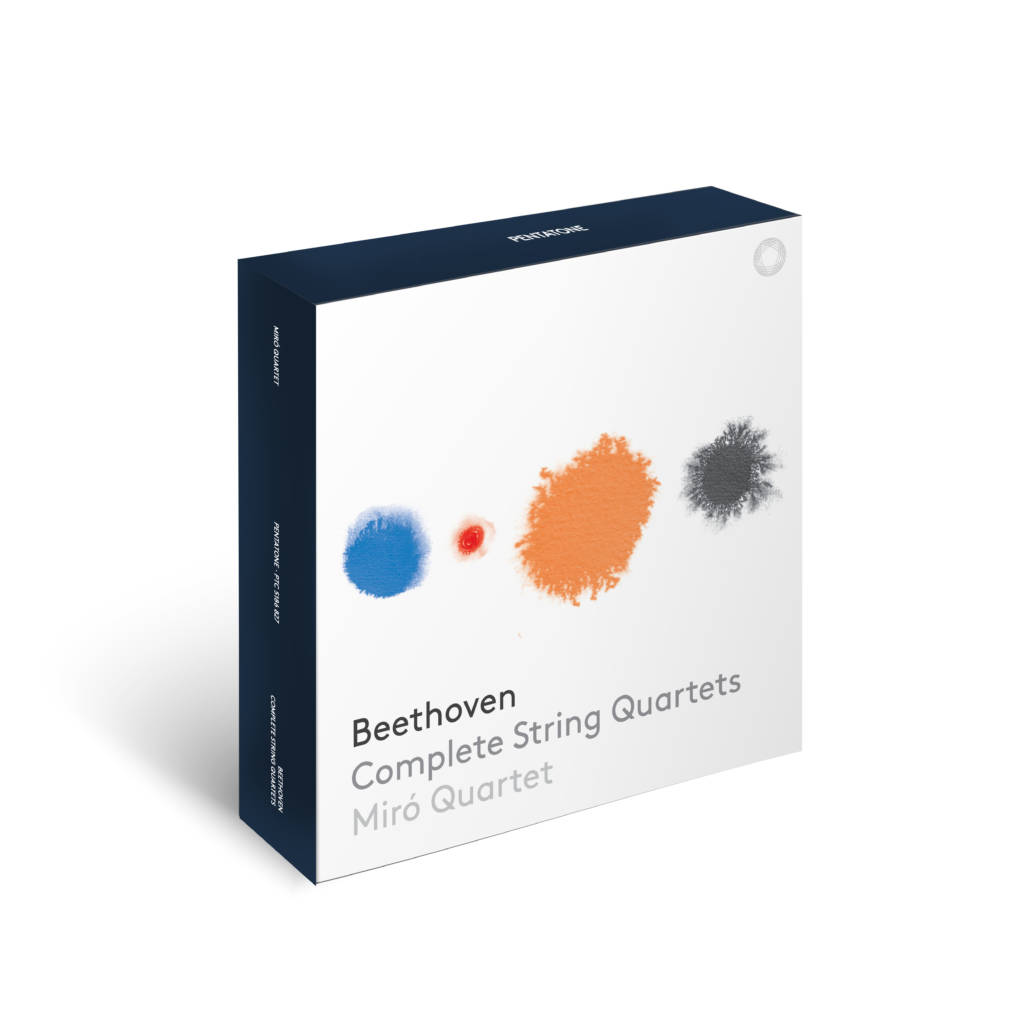 The Miró Quartet, generally considered as one of the most established US classical ensembles, makes its PENTATONE debut with a complete recording of the Beethoven string quartets. Beethoven's quartets truly stand at the centre of the repertoire, and present the summit for any quartet. Listening to Beethoven's entire string quartet oeuvre – from the early op. 18 volume and Rasumovsky quartets to the otherworldly and modern-sounding pieces written during his final years – is a life-changing experience, and so is performing them integrally. This collection offers the results of 15 years of playing and recording Beethoven, and not only anticipates the 2020 commemoration of the composer's 250th birthday, but also the 25th anniversary of the Miró Quartet itself. The music is presented in a lavish boxset with a fresh, Miró-inspired graphic design of four circular paint brushes that symbolize the quartet's four players, with the individual CD wallets creating a colourful narrative in line with Beethoven's musical development.
"Over the last two decades, the Miró Quartet has been lucky enough to perform this complete cycle in many different venues around the world, and it is undeniable that the experience of sharing this great musical journey with a live audience has been one of the most impactful experiences of our lives, one that has changed us as artists and as people. Recording the cycle has been yet another part of that journey, a different one, in which we could, and indeed were compelled, to explore the mystery and beauty of these works down to the tiniest detail. But the nature of this great music is that there is always more in it to discover, there is always a new way to hear it, feel it, play it, know it. It lives and breathes and evolves all on its own, so in a sense, there is no way to truly "record" it. Creating these quartets was one of Beethoven's greatest life's works, and in so many ways creating this great set of recordings has been one of ours. Thank you for sharing it with us." – Miró Quartet