PENTATONE – OCTOBER RELEASES
In October, PENTATONE releases four enthralling additions to the catalogue: Mozart Violin Concertos 1 & 2 with Arabella Steinbacher, Daniel Dodds and Festival Strings Lucerne; Remembering Russia with Jesus Rodolfo and Min Young Kang; Handel's Unsung Heroes with Leo Duarte, Joe Qiu, Thomas Gould, Lucy Crowe, Iestyn Davies, Christine Rice, La Nuova Musica and David Bates; Mozart Symphonies 38 & 39 with NDR Radiophilharmonie and Andrew Manze.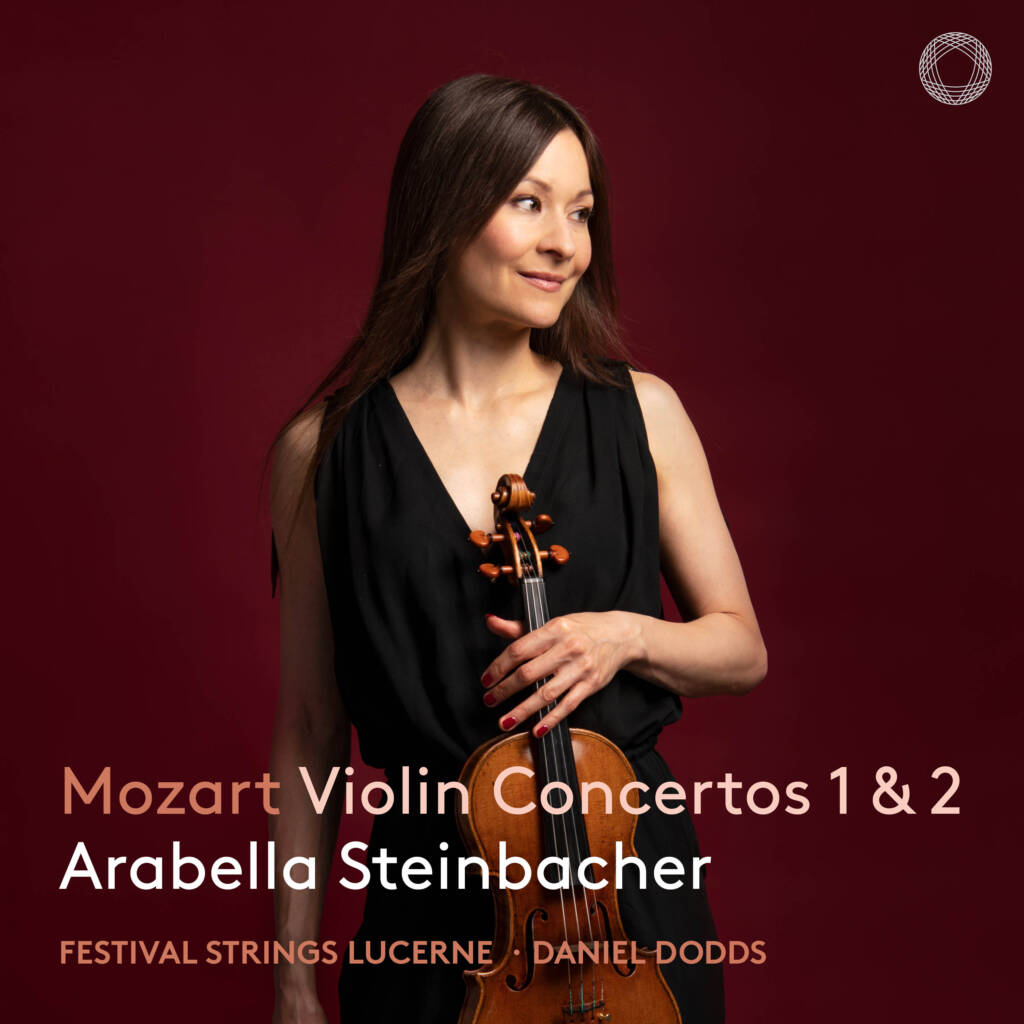 Mozart: Violin Concertos 1 & 2 – Arabella Steinbacher, Daniel Dodds, Festival Strings Lucerne
Steinbacher Completes Her Mozart Cycle
After having recorded Mozart's last three violin concertos in 2014, Arabella Steinbacher, the Festival Strings Lucerne and its leader Daniel Dodds now complete the cycle by presenting Mozart's less well-known, but equally enchanting Violin Concertos 1 & 2, together with his Adagio in E Major and Rondos in C Major and B-flat Major. Steinbacher plays the cadenzas by Wolfgang Schneiderhan, who co-founded the Festival Strings Lucerne in 1956. Another exciting aspect of this album is that she plays for the first time on the "Ex Benno Walter" Strad from 1718.
Arabella Steinbacher, a multiple award-winner with an extensive PENTATONE discography, is accompanied by the esteemed players of the Festival Strings Lucerne and their leader and artistic director Daniel Dodds.
"After a year which was challenging for all of us, I had an even greater desire to make music and record this album together with my wonderful colleagues of Festival Strings Lucerne. Especially during this time without live performances, Mozart's music gives us so much positive energy and strength. My heartfelt thanks to all who made this project possible! After I recorded concertos Nos. 3, 4 and 5 a few years ago, I had a deep wish to complete the album and add the beautiful single movements, which are not heard very often." – Arabella Steinbacher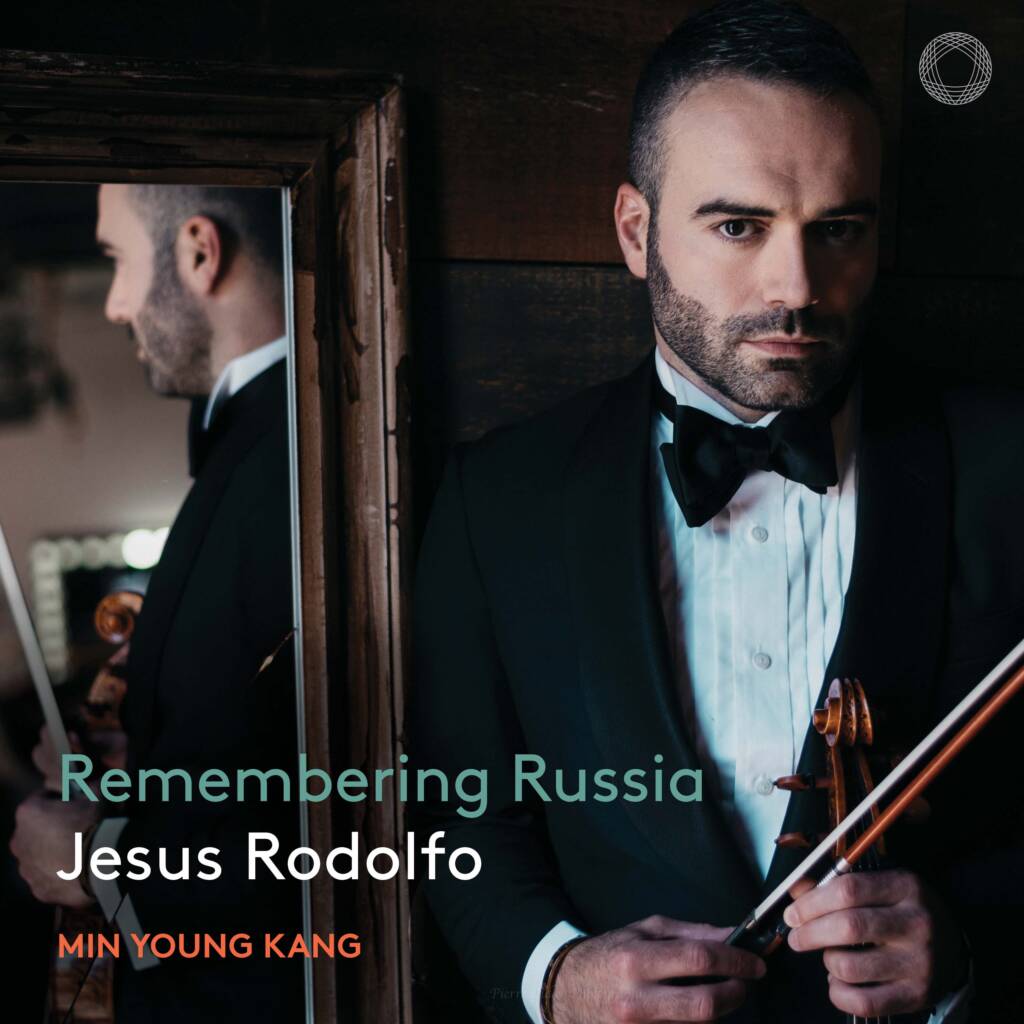 Remembering Russia – Jesus Rodolfo, Min Young Kang
Viola Songs on Love in the Face of Death and Uncertainty
Violist Jesus Rodolfo makes his PENTATONE debut, together with pianist Min Young Kang, with an album showcasing three iconic 20th-century Russian composers who all left their homeland: Prokofiev, Rachmaninov and Stravinsky. Rodolfo presents selections of Prokofiev's Romeo and Juliet and Rachmaninov's Cello Sonata in G Minor in arrangements by Vadim Borisovsky, while Stravinsky's Suite Italienne can be heard in his own transcription for viola and piano.
Acclaimed for his exhilarating, passionate performances, innate musicality and technical prowess, Spanish violist Jesús Rodolfo has been praised by The New York Times Digest as "a star whose light transcends the stage."
"Originally titled "Romeo & Juliet," I realized as I pondered this recording that the music actually was in tune with this turbulent time. Love, decency, hope and optimism prevailing against mortality, mistrust, injustice and uncertainty — these are the overall underlying themes of this album, — and it is what the world, and our country, has demonstrated throughout the past months of this pandemic.
The chosen works on this album are fairly well-known. While still an album about love (and the art that can come with love), the meaning of the album has evolved and expanded to become a recording about the importance of the perseverance of hope, determination, and love in the face of death and uncertainty. Global events like the pandemic of 2020 forever alter our lives. Whether we will emerge from this better or worse is still to be seen, but we can each make a positive impact in our own way. And so, I have moved forward with making the album, creating the sound world that I originally planned. I hope you enjoy it, and that it brings something positive into your life." – Jesus Rodolfo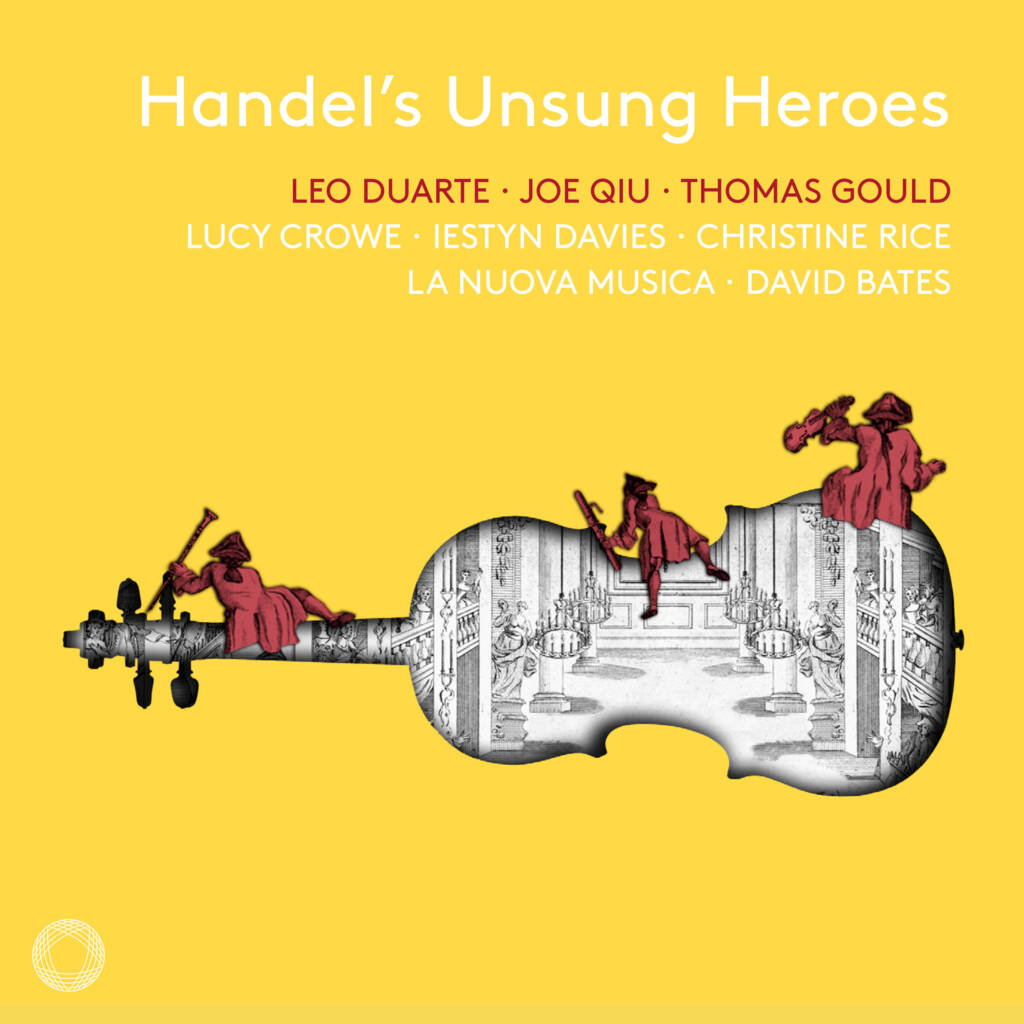 Handel's Unsung Heroes – Leo Duarte, Joe Qiu, Thomas Gould, Lucy Crowe, Iestyn Davies, Christine Rice, La Nuova Musica, David Bates
Instrumentalists Put Centre Stage
After their acclaimed recording of Gluck's Orfeo ed Euridice, La Nuova Musica and David Bates expand their PENTATONE discography with Handel's Unsung Heroes, in which the instrumentalists of Handel's operas are put centre stage. Traditionally restricted to an "invisible" existence in the orchestra pit, La Nuova Musica's obbligato instrumentalists – violinist Thomas Gould, oboist Leo Duarte and bassoonist Joe Qiu – are now in the limelight. They will stand as equal partners alongside a world-class line up of soloists – soprano Lucy Crowe, mezzo-soprano Christine Rice and countertenor Iestyn Davies – showing how Handel wrote music as virtuosic and lyrical for his unsung heroes as for their singing counterparts. The album includes exceptional arias from Handel masterpieces such as Rinaldo (including 'Or la tromba', the only aria Handel ever wrote for four trumpets and drums), Giulio Cesare (featuring 'V'adoro pupile', an aria that was so luxuriously orchestrated that it completely surpassed the usual expenses for an opera orchestra in Handel's time), Alcina ('Sta nell' Ircana' with its wild hunting horns), Agrippina and Ariodante. Handel's Unsung Heroes is a celebration of Handel's brilliant orchestrations, Britain's best Handelians, as well as the La Nuova Musica orchestra and its very own Unsung Heroes.
La Nuova Musica and its artistic director David Bates are among the most exciting Baroque ensembles of today. Their PENTATONE debut with Gluck's Orfeo ed Euridice was both BBC Music Magazine Choice and Gramophone Editor's Choice in December 2019. Iestyn Davies returns to PENTATONE after having sung the title role in that same release, whereas Lucy Crowe and Christine Rice make their PENTATONE debut.
Mozart: Symphonies 38 & 39 – NDR Radiophilharmonie, Andrew Manze
Expansive Symphonies Played with Energy and Urgency
The NDR Philharmonie and Andrew Manze continue their exploration of Mozart's late orchestral works with a recording of the composer's 38th and 39th symphonies. Nicknamed after Prague, where it was first performed in 1787, the 38th shares with its successor a solemn, "Romantic" slow introduction to the first movement, followed by lighter music that shares a kinship with the playful arias and ensembles of Le nozze di Figaro and Don Giovanni, composed in the same period. By playing all repeats, Manze underlines the ambitious, expansive character of these works, but the NDR Radiophilharmonie never drags, offering the same energy and sense of urgency as in their acclaimed interpretation of Mozart's 40th and 41st symphonies, released in 2019.
In their collaboration, Andrew Manze brings his experience in the field of historically-informed performance to the polished symphonic sound of the NDR Radiophilharmonie, resulting in a prize-winning complete cycle of Mendelssohn symphonies (2017-2018), as well as highly-praised interpretations of Mozart's 40th and 41st symphonies (2019) and Beethoven's 5th and 7th symphonies (2020), all released on PENTATONE.
foto: Pentatone/Pierre Lidar