PENTATONE – SEPTEMBER RELEASES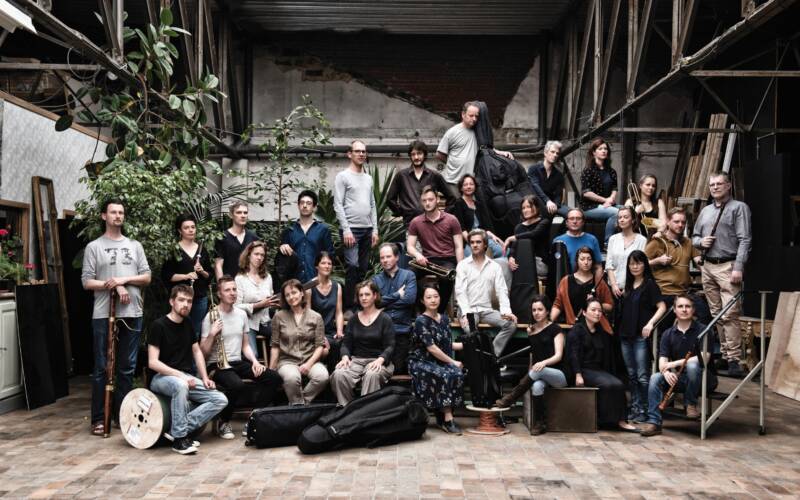 In September, PENTATONE releases three enthralling additions to the catalogue: Schubert Symphonies 2 & 3 with B'Rock Orchestra and René Jacobs; Heggie: Unexpected Shadows with Jamie Barton, Jake Heggie and Matt Haimovitz and Brahms Symphony No.1 and Tragic Overture with Gewandhausorchester and Herbert Blomstedt.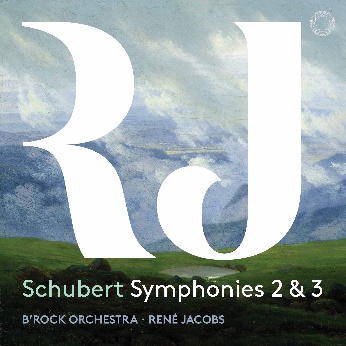 SCHUBERT SYMPHONIES 2 & 3 – B'Rock Orchestra, René Jacobs
A Symphonic Pair Full of Contrasts
Multiple prize-winning conductor René Jacobs and the B'Rock Orchestra continue their Schubert cycle on PENTATONE with a recording of the composer's Second and Third Symphony. Jacobs approaches these pieces as a symphonic pair revealing contrasting aspects of Schubert's personality and compositional approach; the former being serious, ambitious, aiming to "outdo" Beethoven, while the latter is deliberately un-heroic: light, lyrical, and full of Italianizing elements. Interestingly, Jacobs discerns a comparable tandem approach in Schubert's Fourth and Fifth Symphonies, which will form the next episode of this recording project. The players of the B'Rock Orchestra present these works on period instruments, creating a sound which is transparent, but full of fire.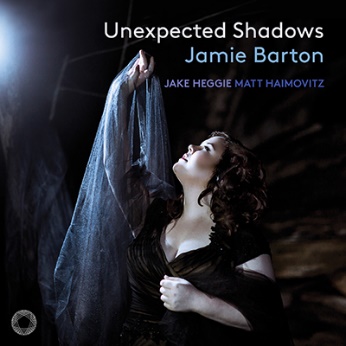 HEGGIE: UNEXPECTED SHADOWS – Jamie Barton, Jake Heggie, Matt Haimovitz
A Celebration of Powerful, Exceptional Women
Star mezzo-soprano Jamie Barton presents a recital of songs by American composer Jake Heggie, with the composer at the piano. UNEXPECTED SHADOWS is a celebration in words and music of powerful, exceptional women. The program contains four song cycles, a standalone art song, and an opera aria.
The Work at Hand, set to poetry of the late Laura Morefield, contemplates the brave fight against cancer that she, and millions like her, went through. Matt Haimovitz' cello playing adds an extra layer to this profoundly moving song cycle. Iconic Legacies, with texts by Gene Scheer, offers four portraits of remarkable First Ladies. Scheer also wrote texts for Statuesque, inspired by five iconic sculptures of women and the deeply human stories within them. Of Gods & Cats, based on poetry by Gavin Dillard, offers playful parodies on religious allegories. Music, set to a text by Sister Helen Prejean, addresses the transformative, healing, and humanizing power of music, while the "Ice Cube Aria" from Heggie's opera If I Were You, with a libretto by Gene Scheer, shows the female demon Brittomara reflecting on the delicious predictability of human nature.
Award-winning mezzo-soprano Jamie Barton, just named BBC Music Magazine's 2020 Personality of the Year, makes her PENTATONE debut. Jake Heggie has a vast discography with the label, including the opera It's a Wonderful Life (2017) and song recital albums by Melody Moore, Lisa Delan and Joyce DiDonato. The same applies to Matt Haimovitz, who has released several albums on PENTATONE, from contemporary classical and jazz and rock covers to Bach's complete cello suites.
"One of the great joys of singing is collaboration — working with great colleagues on exciting projects that matter and make a difference. And though the meat of my career is singing big roles in operas by Verdi, Donizetti, Wagner and others, there's a special place in my heart for the intimacy and immediacy of recital work.
Unlike opera, there are no characters up there onstage — just me and a pianist. Together, we can explore a range of work, vibrations, and perspectives from all kinds of composers; a range that isn't always possible on the opera stage. I am a die-hard feminist, so work by and about women is very important to me. In recital, we can explore poetry and music by and about women, and I can work with living composers."
Jamie Barton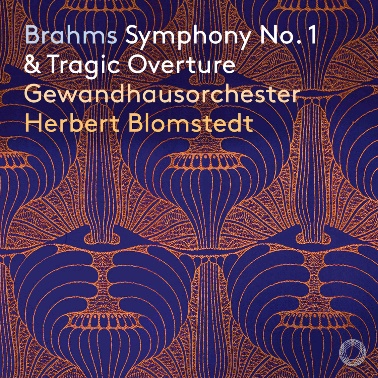 BRAHMS: SYMPHONY NO.1 & TRAGIC OVERTURE – Gewandhausorchester, Herbert Blomstedt
A Message of Hope in Challenging Times
Maestro Herbert Blomstedt and the Gewandhausorchester Leipzig present the first fruit of their integral Brahms symphonies project with a recording of the composer's First Symphony in C Minor, alongside his Tragic Overture. Once celebrated as "Beethoven's Tenth", Brahms' first attempt at the symphonic genre was generally greeted as the most promising answer to Beethoven's legendary legacy, and solidified his musical reputation. For Blomstedt, bringing these Brahms pieces into the world in the strange year of 2020 has a special significance, as Robert Schumann, Brahms' close friend and mentor, once pointed out that it is the musician's mission "to bring light into the depths of the human soul". The euphoric finale of Brahms' First Symphony, evidently inspired by Beethoven's "Ode to Joy", fully conveys this message of hope and Blomstedt's unshakable belief in the imperishable power of the human spirit.
Blomstedt's work as a conductor is inseparably linked to his religious and human ethos, and his interpretations combine great faithfulness to the score and analytical precision with a soulfulness that awakens the music to pulsating life. In the more than sixty years of his career, he has acquired the unrestricted respect of the musical world.The Gewandhausorchester Leipzig is the oldest civic orchestra in the world with a glorious history, and is still counted among the world's leading ensembles. Both make their PENTATONE debut.
"I feel blessed to send a new recording of Brahms' symphonies into this world, especially in these times. Indeed, particularly these works, performed by the most extraordinary, highly sensible and imaginative musicians I could wish for. Because it is the musician's mission "to bring light into the depths of the human soul" (Robert Schumann). Schumann was the most suitable man for this mission, and for the future, he appointed Johannes Brahms."
Herbert Blomstedt
foto: BRock2018/MirjamDevriendt/Pentatone