PERAL MUSIC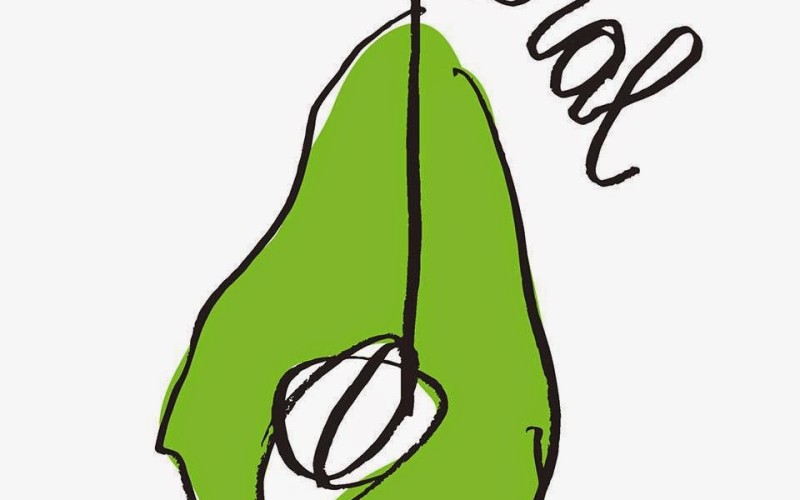 Daniel Barenboim otworzył własną wytwórnię fonograficzną, która będzie wydawać płyty tylko w formacie cyfrowym Partnerami w tym przedsięwzięciu są Universal oraz iTunes, mający na razie wyłączność na albumy z Peral Music. Jej logo zaprojektował słynny architekt Frank Gehry, który jest zaprzyjaźniony ze słynnym izraelskim muzykiem. Peral oznacza po hiszpańsku gruszę i odnosi się do nazwiska Barenboim, które jest wersją jidysz niemieckiego Birnbaum oznaczającego właśnie gruszę. Mister Gruszecki nie zrywa swoich związków z Decca i Deutsche Grammophone - wkrótce ukażą się kolejne sygnowane przez niego produkcje. Sczczegóły - w informacji poniżej
DANIEL BARENBOIM LAUNCHES A NEW DIGITAL-ONLY LABEL, PERAL MUSIC, IN COLLABORATION WITH UNIVERSAL MUSIC
Peral Music will document Daniel Barenboim's work as conductor, pianist and chamber musician
All the recordings will be available on iTunes in highest-quality Mastered for iTunes format
BERLIN, April 30, 2014 – April 30th will see the launch of a new label, Peral Music, which will feature the work of one of the world's greatest musicians, the pianist and conductor Daniel Barenboim. All the recordings, distributed in association with Universal Music and which will be digital-only releases, will be offered as Mastered for iTunes, the highest-quality sound format offered on the iTunes Store globally. Barenboim will feature as conductor, with the Staatskapelle Berlin and the West-Eastern Divan Orchestra, and as pianist and chamber musician.
Peral Music's releases, which will be made available – initially exclusively – through the iTunes Store from April 30th, will be offered in the 'Mastered for iTunes' format. Mastered for iTunes excels the standard 16-bit 44.1 kHz sound quality of CDs, starting with a 24-bit 96 kHz studio master file.
'With the experience that I have assembled over 60 years of recording,' says Daniel Barenboim, 'I want to try and look at the future. I want to really get myself into the mentality of the digital world. I'm fascinated by it. I'm fascinated by young people who have such a dominion of everything that is digital. I like the purity of it. I like the fact that you don't need all the clutter – there's something incredibly direct about it. And I'm fascinated by the possibilities it offers – there are so many opportunities!'
Max Hole, Chairman and Chief Executive of Universal Music Group International said: 'The label 'legend' is unquestionably overused, but in the case of Daniel Barenboim it couldn't be more fitting. Daniel is one of the towering figures of our time whose long career as both pianist and conductor has been matched by his work as a humanitarian that's enabled him to transcend the usual confines of the musical world. It's typical of Daniel's unending creative engagement with his times that he's partnering with us to launch Peral Music, a label that will enable him to fully explore the possibilities offered to such a figure by the digital revolution. Everyone at Universal Music is delighted and proud to partner Daniel in his latest innovation.'

Daniel Barenboim: How to Listen from Peral Music on Vimeo.
Initial plans for the label include Bruckner symphonies with the Staatskapelle Berlin. Barenboim has previously recorded two Bruckner cycles, with the Chicago Symphony in the 1970s and the Berlin Philharmonic in the 1990s. However he believes that orchestras who play operatic repertoire, particularly the music of Wagner, bring something special to Bruckner's music. 'It has to do with a certain freedom in the playing, a certain freedom in the phrasing and with a certain vocal – as opposed to purely instrumental – quality. And this is why I wanted to record the Bruckner symphonies with the Staatskapelle and why I think it will be very different from the other two versions.'
His other project is to record a collection of studies that young pianists all learn but rarely hear played properly. 'I want to record a piece and maybe give three or four sentences of advice about playing it, the pitfalls and challenges it presents: a sort of "Beware!".'
Peral, whose logo has been designed by Barenboim's good friend, the architect Frank Gehry, is Spanish for 'pear tree' – and the name Barenboim is the Yiddish form of the German 'Birnbaum' or 'pear tree'. Thus the label brings together the different strands of Barenboim's heritage.
Barenboim will continue to record for DG and Decca. Forthcoming releases include Elgar's Second Symphony for Decca, Schubert piano sonatas and Verdi's Il trovatore (with Anna Netrebko and Plácido Domingo) for DG.
More information on: