PLATINUM JBL EVEREST ELITE 700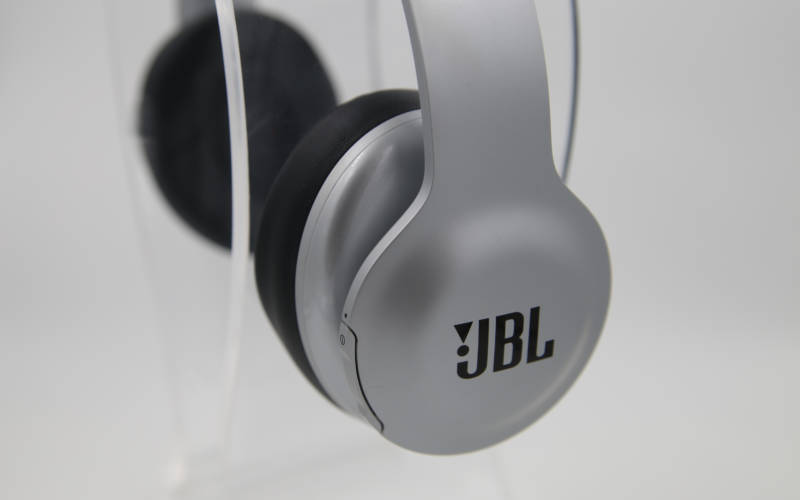 HARMAN International Industries celebrates the 70th birthday of its renowned audio brand, JBL. As part of its 70th birthday celebration, JBL will introduce limited edition commemorative Platinum JBL Everest Elite 700 headphones.
JBL's GRAMMY® and Oscar-winning audio technology is a force behind music's most pivotal moments, including revolutionary recordings, legendary concerts like Woodstock, and record-breaking rock tours. For the last seven decades, it has delivered industry-leading audio in entertainment venues, in the home, and in the car. JBL audio systems are used in thousands of the world's most notable performing arts venues, stadiums, arenas, recording studios and THX-certified movie theatres. Founded in 1946, JBL has consistently contributed to the evolution of audio reproduction in professional, home, automotive, multimedia applications and now connected technologies. The rest is history, including:
The introduction (1940s) : JBL was founded by James B. Lansing, a talented engineer who maintained an unswerving dedication to defining 'state-of-the-art' in professional and consumer audio.
Legendary innovations are born (1950s) : The high-fidelity market entered a golden age in the 1950s, with JBL as a major contributor with the introduction of legendary products, such as the Hartsfield and the Paragon.
Remarkable design (1960s and 1970s) : In the 1960s, JBL continued to create a series of remarkable loudspeaker designs, including the renowned 4310 Studio Monitor, which was adapted for consumer use as the famous Century L100 in the 1970s.
Home theater gets "ultimate" (1980s and 1990s) : Throughout the 1980s and 1990s, the company saw the birth of acclaimed models, such as the L212, designed with one of the first satellite/powered subwoofer designs, the Everest and the JBL Synthesis ultimate-performance complete home theater audio systems.
Audiophile sound quality for all (early 2000s): In the new millennium, JBL loudspeaker designs continued to embody the company's heritage of excellence, from high-performance models, such as the K2 S9800 and Project Array loudspeakers. Additionally, recording studios, concert halls and movie theaters around the world were outfitted with JBL loudspeakers. JBL's "Pro Sound Comes Home" design philosophy also offered consumers the same clear, accurate and dynamic sound heard by professionals at home.
2010s: JBL continues to grow its consumer line by launching new headphone and portable speaker technologies that provide connected and personalised experience, such as the JBL Everest Elite 700 with sound calibration and active noise cancellation. JBL further permeates culture though becoming official sound for the NBA and working with influential brand ambassadors like basketball star Stephen Curry and Bayern Munich football star Jérôme Boateng. With innovations such as the JBL® Trip in-vehicle portable communication and entertainment system, the Under Armour ® Headphones Wireless Heart Rate , engineered by JBL, and the JBL Charge 3 waterproof portable Bluetooth speaker, JBL unites lifestyle design, meaningful new technology and seamless connectivity for a powerful acoustic experience.
Automobiles (2000s to now): JBL has delivered premium sound to Toyota vehicles for more than 20 years and has worked with Ferrari since 2008, providing these automakers, along with others, top sound performance in the car.
"Today, as over the past seven decades, JBL is the leader in revolutionary sound and continues to push audio boundaries through innovative, connected and personalised sound technology," said Michael Mauser, president, HARMAN Lifestyle Audio Division. "Whether for consumers at home, in the car and on-the-go, or in large scale spaces like sports arenas and concert venues, JBL's signature sound offers unprecedented performance for authentic audio experiences."