PS AUDIO NUWAVE DSD DAC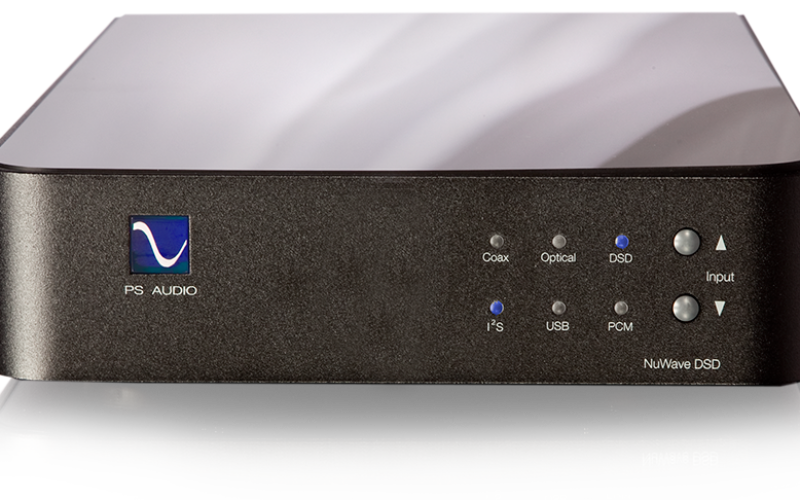 Amerykanie wprowadzają do sprzedaży nowy konwerter. Bez wodotrysków, za to w umiarkowanej cenie
PS Audio, makers of fine audio components since 1974, is excited to announce the availability of the NuWave DSD DAC. With an MSRP of $1,299 (US), DSD capability, unrivalled connectivity and sound quality that will remind you of DirectStream, we think the NuWave DSD will be the new class leader.
As you know, our NuWave DAC has long been the market leader in the $1,000-$1,500 DAC segment. Its combination of features, build-quality and sound quality have been hard to beat—until now.
What makes the NuWave DSD so great? We've taken the lessons learned from DirectStream, and applied them to a smaller-scale, lower-cost unit. While there's no way we can incorporate all the features and capabilities of DirectStream at this price point, we think you'll be impressed with all we've accomplished:
– NuWave DSD is fully asynchronous and accepts PCM inputs up to 192/32 from any digital source, including I2S (unlike the old NuWave DAC), coax, and USB; Toslink is of course limited to 96 kHz. DSD (single or double rate) can be input via I2S and USB;
– All input signals are taken into the NuWave DSD in Native Mode, without Sample Rate Conversion (SRC);
– The input is a simplified FPGA known as a CPLD (Complex Programmable Logic Device), which discovers sample rate and format, reclocks all incoming data, reduces jitter, wave shapes data output to the DAC chip, and utilizes high speed/low gate count logic to reduce propagation delay for faster throughput;
– The DAC chip itself is the acclaimed 32-bit ESS Sabre Hyperstream architecture, the output of which is passively filtered to reduce transient distortion;
– NuWave DSD's power supply includes a massive analog transformer, 7 regulators, properly-bypassed high-speed switching diodes, and a massive 15,000 mFd of storage capacitance;
– The output stage is a unique Class-A configuration, fully balanced and direct coupled hybrid array (utilizing both discrete semiconductors and ICs), with an extended bandwidth of -3dB at 60 kHz!
We realize that's a lot of info, but the NuWave DSD provides a class-leading set of features, which still fit into the popular half-width chassis. While the ability to play DSD is big news, for many users the bigger story is the NuWave DSD's incredible sound quality from existing CD libraries.
Like DirectStream before it, the NuWave DSD produces a seamless 3-D soundstage from "normal" CDs. The improvement in sound quality over other DACs is astonishing, hand-tuned and personally voiced by Paul McGowan. We expect NuWave DSD to make its owners happy for years to come.
NuWave DSD was totally designed, engineered, programmed and built at the PS Audio factory in Boulder, Colorado. We're proud to offer another leading-edge, value oriented product that is Made in the US. Products have already begun shipping from our Boulder facility.
Complete product details can be found here: http://www.psaudio.com/products/nuwave-dsd/