PUDŁO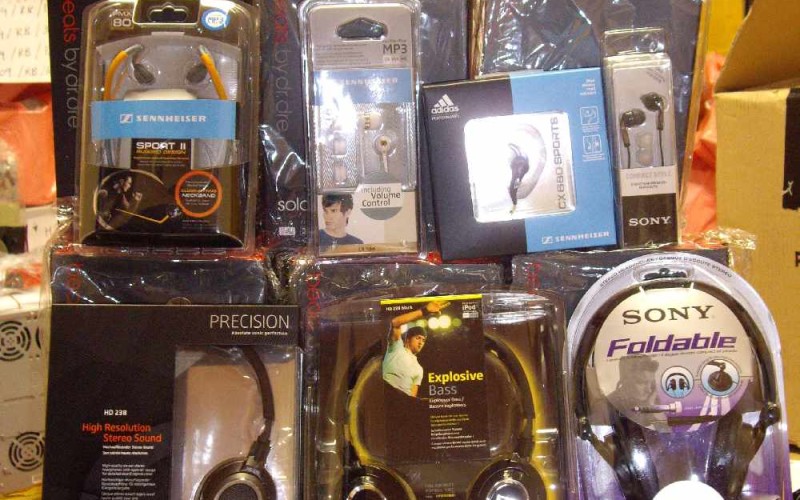 Dobra wiadomość dla Sennheisera i Monstera! Niejaki Michael Reeder, największy sieciowy diler podrabianych słuchawek tych marek, idzie za kraty na 2,5 roku 35-letni Anglik został skazany m.in. za sprzedaż w internecie fałszywych słuchawek Sennheisera i Monstera. Firmy te od dawna domagały się ukarania nieuczciwego handlarza, jednak dopiero teraz udało się doprowadzić go przed oblicze sądu, który wymierzył mu dzisiaj całkiem solidny wyrok. Podczas przeszukania pomieszczeń należących do firmy Reedera znaleziono 4 tys. sztuk podróbek o łącznej wartości ok. 400 tys. dolarów. Sennheiser twierdzi, iż to zaledwie 1 procent tego, co Brytyjczyk sprzedał poprzez sieć. Jeśli szacunki Niemców są prawdziwe, oznaczałoby to aferę na sumę 40 mln dolarów. Komentarz Sennheisera po ogłoszeniu wyroku dla fałszerza - poniżej. Przy okazji warto zauważyć, że w całej sprawie nie ucierpiał ani jeden Chińczyk
Sennheiser welcomes sentencing for one of UK's most prolific traders of counterfeit goods
Michael Reeder case is one of the largest of its kind ever undertaken by trading standards
19th April 2013: Sennheiser, the consumer audio specialist, welcomes the sentence handed down today at Portsmouth Crown Court to Michael Reeder, who is believed to be one of the most prolific sellers of counterfeit consumer electronics merchandise in UK history.
Mr Reeder's sentence of two and a half years in prison is amongst the heaviest ever given to someone convicted of selling counterfeit products in the UK. He was found guilty of all 13 charges that were brought against him, including selling counterfeit goods to a school in Bristol. His case is one of the largest of its type undertaken by trading standards services anywhere in the UK.
Mr Reeder had been dealing in counterfeit products, including imitation items of Sennheiser and several other consumer electronics brands, through a series of websites since 2010. Over 4,000 counterfeit items, worth a total of £250,000, were seized at his property by Portsmouth Trading Standards – this is believed to be just a small fraction of the total items in his possession at that time.
Peter May, Sales and Marketing Director at Sennheiser UK, said: "Counterfeiting is something we take extremely seriously because it hurts unwitting and innocent consumers. We've worked closely with Portsmouth Trading Standards for some time on this case because we knew just how significant a counterfeit trader Mr Reeder was – at one point we estimated that almost 80% of all the complaints we received were due to the fake products he was selling illegally under our brand name.
"We're passionate about delivering fantastic products to consumers which is why we introduced an authorised dealer network earlier this month to combat this counterfeiting issue, supporting the genuine sellers of our headphones and giving even greater confidence to consumers when they make their purchase."
Volker Bartels, President, Corporate Services, spokesperson of the Executive Management Board: "This is why Sennheiser launched a global anti-counterfeit campaign last year. We will not accept fake product in the market place as we want to protect our customers from fraud."
Peter Emmett, Trading Standards Manager at Portsmouth City Council, said: "This has been the most complex and difficult investigation ever undertaken by our team, producing more than 2,000 pages of evidence. We are very satisfied that Mr Reeder has been convicted for his criminal behaviour and we'll now be asking the court to order refunds for customers who gave statements about the fakes they purchased and who were never given their money back."
Sennheiser's authorised dealer network is being rolled out in Europe and ensures only authorised partners and distributors can purchase products from Sennheiser for sale to consumers.
Sennheiser has also introduced a series of identification technologies on its packaging and products to protect customers against fakes. Each product comes with a unique security label as well as a QR code on the packaging, which consumers can scan to confirm their product's authenticity online.