RADIAL 20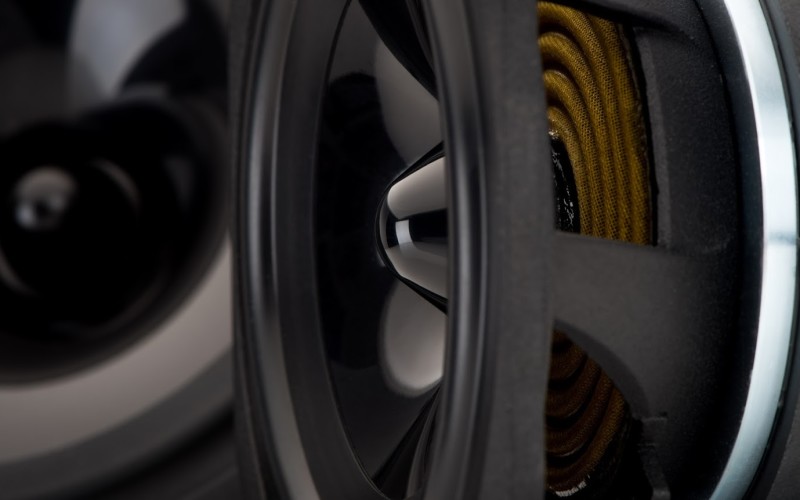 Harbeth świętuje 20-lecie radialu. Radial to formowany pod ciśnieniem polipropylen charakteryzujący się zdecydowanie większą sztywnością niż większość materiałów stosowanych w budowie przetworników do kolumn, gwarantujący równomierną charakterystykę przenoszenia oraz dobre tłumienie. Patent uzyskany w programie wzorowanym na BBC sprawia, że kolumny Harbetha niezmiennie należą do ścisłej czołówki audiofilskiego i profesjonalnego hi-endu
HAPPY 20th TO RADIAL™ Celebrating two decades of Harbeth's unique cone material which has transformed loudspeaker development by the British-owned brand. In twenty years, nothing comes close to the open sound of a Harbeth RADIAL™ drive unit.
Since creating RADIAL™ twenty years ago now, Harbeth has not looked back. Its world-leading cone material is simply unmatched by anything else for purity of sound and accurate reproduction of speech and music at home and in the studio. No wonder so many professional sound engineers and discerning audiophiles insist on the clear, natural sound which is open possible with a Harbeth RADIAL™ cone.
The RADIAL™ cone project followed Alan Shaw's appeal (shortly after he acquired Harbeth) to The Science and Industry Directorate of the British Government and allowed him to continue the research started by Harbeth's founder Dudley Harwood – the BBC's former head of loudspeaker development at its now defunct research centre, Kingswood Warren.
The entire work was continuously and thoroughly (even sometimes uncomfortably) peer reviewed. The five man-year programme was carefully documented, running to over 2000 A4 sheets, and has now been carefully scanned and collated.
"What that work did meant that we never looked back", says Alan Shaw. "It allowed Harbeth to create a world-leading loudspeaker cone material which remains at the heart of every model we make. It is what transformed those old BBC designs to create Harbeth speakers fit for the 21st century."
Consistency is paramount when making a world-leading loudspeaker, but doesn't just happen – it has to be worked at. Harbeth has cared about consistency since its RADIAL™ Advance Cone Technology was formulated, and is part of the reason why the company makes the world's best-loved loudspeakers.
"Maintaining engineering standards has to start with the design of the basic components", says Harbeth's MD and designer Alan Shaw.
One of Harbeth's strengths, along with accuracy and consistency of sound is longevity. Often a Harbeth loudspeaker outlives its owner. Yet for a loudspeaker drive unit to work reliably for ten or twenty years, the designer has to be sensitive to the influence of the passing of time. For example, the subtle but ever present pull of gravity has the potential to offset the drive unit from its correct rest position.
The surround and the suspension – hidden behind the cone – have to be flexible enough to allow unimpeded movement; a little bit too flexible and the driver's working life will be much shortened. Conversely, insufficient freedom of movement restricts excursion and leads to an unnaturally shy bass. Every speaker designer has to balance engineering against sonics and, in Harbeth's case, they build in sufficient allowance to withstand the inevitable ageing process.
"Consider the voice coil in its magnetic chamber", says Alan Shaw, Harbeth's owner and chief designer. If high sensitivity is the designer's mantra, the voice coil will be a sliding fit in a narrow magnetic cylinder. If longevity is the goal (as it is for me at Harbeth), the smart designer would open the magnetic gap, inevitably reducing sensitivity but future-proofing the drive unit. That means a long, satisfactory service life for the owner.
"It's the sum of all these invisible details which combine to embed quality in our RADIAL™ drive units", adds Alan. "Out of curiosity, I recently measured the technical characteristics of the 8-inch RADIAL™ woofers we have made since 1994 and plotted the results on a single graph.
Made by different hands, using different glues and techniques, all here at Harbeth, it's barely possible to distinguish one from another – a far greater consistency than any third-party supplier could practically achieve."
World-class consistency is made possible by holding suppliers to long-term quality standards and investing in substantial inventory; so 20 years' production represents only a few batches of component parts.
When Harbeth began to research loudspeaker cone materials, over 20 years ago now, there were potential polymers that met the general requirement but none optimised for loudspeaker cones; that's why RADIAL™ was invented. A recent review has not exposed anything better. In fact, it's just confirmed how far RADIAL is in advanced of the whole industry, then and now.
"If we had waited for an off-the-peg solution we'd still be waiting! All those who use polypropylene cones still are waiting", says MD Alan Shaw (pictured with the recently introduced Harbeth Super HL5plus monitor).