REGA PLANAR 3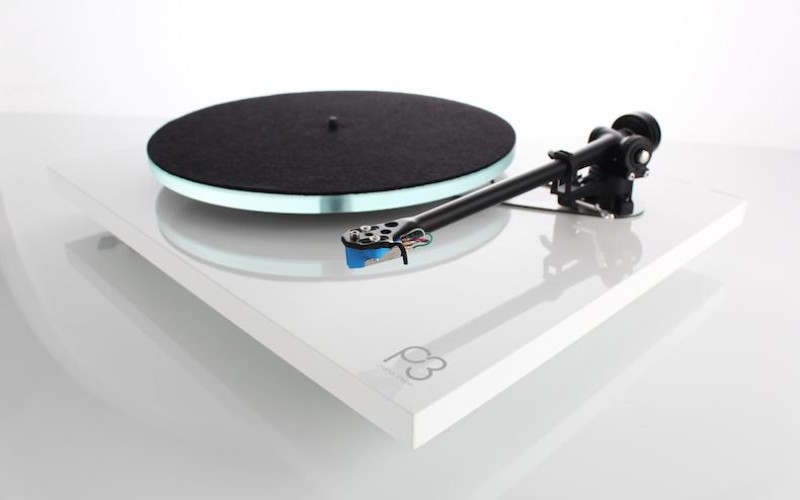 The new Planar 3 is a completely new turntable for 2016
New RB330 tonearm – featuring new bias assembly, redesigned stiffer vertical bearing housing, integrated arm clip, and improved spring housing with easier to read numbers, complete new low capacitance phono cable and Neutrik plugs. Improved lower friction precision horizontal and vertical bearings and a new design 100g mild steel balance weight.
Plinth – High gloss acrylic laminated plinth, stiffer and vastly improved appearance, ergonomically positioned power switch. Two plinth finishes at launch: gloss black & gloss white.
Bearing housing – Re-designed brass main central bearing, improved fit and construction reducing stress on the bearing itself.
Sub platter – Re-designed sub platter, improved accuracy and improved stiffness.
Platter – New float glass 'Optiwhite' polished rim 12mm – Improved accuracy in manufacture and stunning looks.
Re-designed feet – New improved foot assembly to increase stability and reduce vibration transfer.
Expected price is £625 including the Elys 2 MM cartridge, or just £550 without cartridge. Available from April 2016.