REGA RP40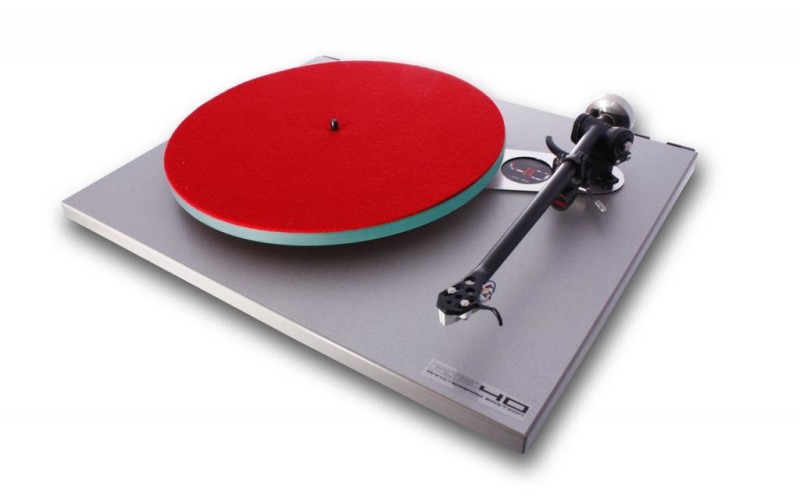 Model z okazji 40-lecia firmy. Konstrukcja oparta na znakomitym RP3 będzie dostępne do końca tego roku wraz ze specjalną wkładką Elys 40 i zewnętrznym zasilaczem. Ccena 795 funtów
To celebrate their 40th anniversary Rega will be offering a limited edition turntable based on the multi award winning RP3. The RP40 Anniversary Edition will be available in a limited quantity supplied on a first come first served basis and will be exclusively available during 2013 only.
The RP40 will be supplied with a special edition white Elys40 cartridge, carefully tested to the highest achievable specification offering improved stereo imaging, balance and detail. A new Silicon drive belt exclusive to RP40 derived from Rega's development work on their ultimate turntable the Naiad (expected later this year). These belts are manufactured on a new tool to guarantee a stable diameter over the full circumference of the belt offering improved speed stability whilst reducing flutter. A custom TT-PSU will be included which will be hand tuned to each individual motor before fitting to the deck. (a level of fine tuning only found on the RP8 and previously the Planar 9 turntable). This will maximise the efficiency of the anti-vibration circuit whilst still offering the convenience of electronic speed change.
Key Features:
Custom matched TT-PSU.
Exclusive Red Silicon drive belt and Red Mat.
Exclusive Elys40 MM cartridge.
Stainless steel balance weight.
Aluminium foot trims and matching top brace.
Custom Titanium Plinth.