REKORD GĘSTOŚCI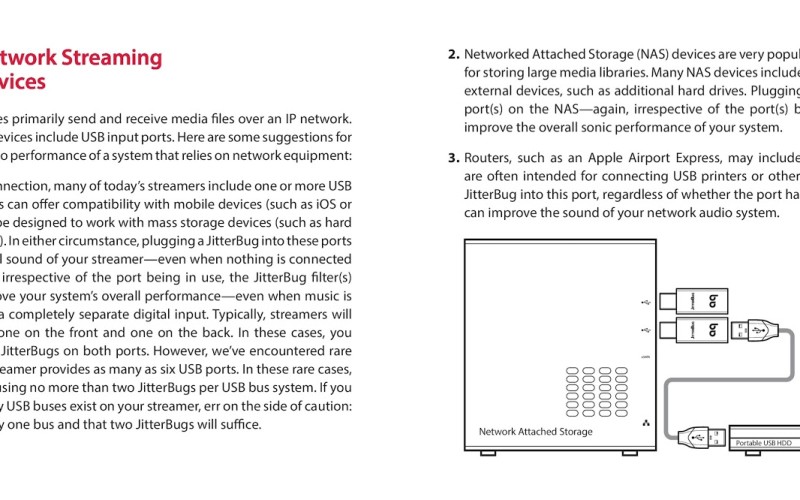 W październiku 2013 r. ukaże się nagranie o rozdzielczości 256 razy większej niż płyta CD. To rekord świata! Padł w końcu kwietnia podczas nagrywania dla wytwórni Linn dwóch utworów Haydna: Missa in Angustiis i symfonii nr 102. Five/Four Productions, znana firma producencka z Cleveland, wielokrotnie nagradzana Grammy za swoje realizacje, wykorzystała podczas tego projektu sprzęt szwajcarskiej firmy Merging, umożliwiający rejestrację w technologii DSD z rozdzielczością 11,2 MHz/1bit. Do tej pory najwyższym standardem było Double DSD, dające gęstość 5,6 MHz. Album Boston Baroque pod dyrekcją Martina Pearlmana powstał w znakomitej akustycznie Mechanics Hall w Worcester. Więcej - szczegółowej informacji poniżej
Cleveland-based Five/Four Productions captures world's highest resolution audio recording using 11.2 MHz Direct Stream Digital technology.
Cleveland, OH – Locally owned Five/Four Productions, Ltd. announced that it has successfully captured the world's highest resolution audio recording. Five/Four Recording Producer Thomas Moore, Recording Engineer Robert Friedrich, and Assistant Engineer Ian Dobie travelled to Worcester, Massachusetts to record Joseph Haydn's masterpiece Missa in Angustiis (Nelson Mass) Hob XXII:11, and Symphony No. 102 in B flat major Hob. I/102, with Martin Pearlman and Boston Baroque in the world-renowned acoustic of Mechanics Hall. The recording is tentatively planned for release in October, 2013 on the Linn Records label.
Five/Four Productions partnered with Merging Technologies, manufacturers of the Pyramix Digital Audio Workstation, to capture this recording. Merging Technologies developed the technology to capture ultra-high resolution 11.2 MHz 1-bit Direct Stream Digital technology. Product Specialist Dennis Gaines of Independent Audio from Portland, Maine represented Merging Technologies at the recording sessions and provided technical support with the new recording system.
Five/Four Productions sees this recording as a quantum leap in high resolution recording technology that promises to deliver to the consumer the most realistic sound reproduction to date. 11.2 MHz Direct Stream Digital technology is a digital platform that utilizes a 1-bit ultra-high sampling frequency that results in a recording that is 256 times the resolution of CD.
Recording Producer Thomas Moore commented that "Five/Four always strives to capture sound in the most natural and realistic manner that reproduces pure and true. To be able to merge the sounds of period instruments and singers with this very modern technology is the perfect way for us to deliver the most realistic audio experience, just as if you were standing with the performers among you."
Five/Four Recording Engineer Robert Friedrich said "Recording to Direct Stream Digital has always been a must for us to deliver the most revealing and accurate sound. Taking DSD from 2.8 MHz to 11.2 MHz doesn't just step it up to the next level, it catapults it!"
"I am excited that Boston Baroque could be part of this landmark recording," remarked Martin Pearlman, Music Director of Boston Baroque. "Capturing the detailed nuances and transparency of our period instruments has always been important to us, and now it is possible on a higher level than ever before."
This recording marks Five/Four's dedication to promoting leading edge recording technology to deliver only the highest resolution recordings to their clients.
Boston Baroque Music Director Martin Pearlman and Producer Thomas Moore,
Five/Four Productions
(Photo credit: Julian Bullitt)
About Five/Four Productions, Ltd.:
Five/Four Productions, Ltd., an independent audio production company which was formed in 2009, has won sixteen GRAMMY© Awards to-date for Production, Engineering, and Performance Excellence, plus Japan's Grand Prix Award along with other international industry recognition. More than three decades of critical acclaim by the world's most respected critics, publications, and audio consumers alike have garnered Five/Four the reputation as one of the world's leaders in recording and production excellence. Exclusive Five/Four Reveal-SDM Technology
and innovative production technique brings the famed "Five/Four Sound" to any project large or small.
Five/Four produces audio for Super Audio-Compact Disk (SA-CD), CD, all download formats, high-resolution PCM, DVD, Blu-ray Audio & Video Disks, and HD-TV.
An integral and trusted part of hundreds of major music releases by the world's most renowned musicians and performers across multiple genres, Five/Four founders Michael Bishop, Robert Friedrich, and Thomas Moore bring their wealth of expertise and impressive credentials to deliver compelling recordings that allow the performances to take center stage.
About Boston Baroque:
Boston Baroque is the first permanent Baroque orchestra established in North America, and is widely regarded as "one of the world's premier period-instrument bands." (Fanfare). The ensemble produces lively, emotionally charged, ground-breaking performances of Baroque and Classical works, for today's audiences, performed on instruments and using performance techniques that reflect the eras in which the music was composed.
Founded in 1973 by Music Director Martin Pearlman, Boston Baroque's orchestra is made up of some of the finest period-instrument players in the U.S.; they are frequently joined by the ensemble's professional chorus and by instrumental and vocal soloists from around the world. The ensemble presents an annual subscription series consisting of five programs that are performed at New England Conservatory's Jordan Hall in Boston, MA, or Harvard University's Sanders Theatre in Cambridge, MA. In 2012-13 the ensemble inaugurates New Directions: a chamber music series mixing music of the baroque and modern eras played on modern and period instruments.
Boston Baroque's many career milestones include the American premiere of Rameau's Zoroastre; a Mozart opera series including The Marriage of Figaro, Così fan tutte, and the American period-instrument premieres of Mozart's Don Giovanni and The Magic Flute; and a revelatory exploration of the Beethoven symphonies on period instruments. In 1998-99, the ensemble gave the modern premiere of The Philosopher's Stone, a singspiel newly discovered to include music by Mozart and to shed fresh light on his canon. In recent years, Boston Baroque has presented Boston's first complete cycle of the surviving operas of Monteverdi, with new performing editions of L'incoronazione di Poppea and Il ritorno d'Ulisse by Martin Pearlman; and an internationally acclaimed series of Handel operas including Agrippina,Alcina, Xerxes, Giulio Cesare, Semele, and Amadigi di Gaula. Their performances of Orfeo ed Euridice in May 2012, which included dancers and original choreography, met with outstanding critical acclaim.
About Merging Technologies:
Merging Technologies SA is a Swiss manufacturer with over 20 years of experience in developing groundbreaking, professional Audio and Video products for a wide range of entertainment and media industries. With a dedicated user base in the elite end of the music, film, television, mastering and performances industries, Merging is committed to developing product ranges with unrivaled quality and flexibility, no matter what the application. Merging builds tools for people who want more from their systems, have an inherent need to push boundaries, and believe that quality always comes first every time.
Merging Technologies HORUS 11.2 MHz DSD Converter
(Photo credit: Julian Bullitt)