RL VINYL LP LASER GRADER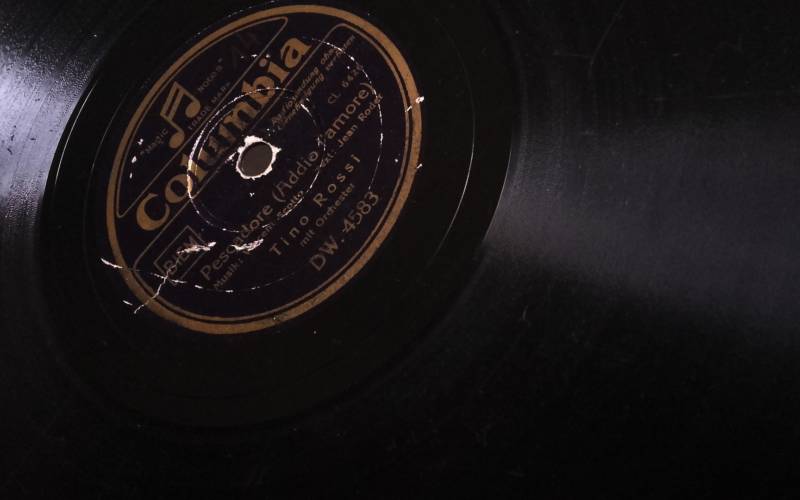 Collectors and buyers of old vinyl records are not always certain of the condition of a certain record. This new device provides clarity by grading it on a scale.
The RL Vinyl LP Laser Grader is a compact, automated device for inspecting and grading the condition of vinyl LP (as well as 45 and 78 RPM) records. Employing hyper-sensitive electro-magnetic sensing technology, the RL Vinyl LP Laser Grader grades a record's condition on a numerical scale, thus offering both buyer and seller an objective, scientifically accurate, repeatable determination of the record's condition and playability.
This compact, electrically powered device closely inspects and then grades on a universal scale the physical qualities of vinyl records providing record collectors and dealers with a reliable, universal and objective scale of record condition. The RL Vinyl LP Laser Grader accommodates and grades standard 12-inch diameter LP records, as well as 78 RPM and 45 RPM records. The square Laser Grader resembles a turntable. The record to be inspected is placed on a rubber-padded, flat circular pedestal with a spindle in the center. A pivoting arm extends from the edge of the "turntable" pedestal to the center spindle, and this arm contains the specific inspection mechanism to be employed in the inspection and grading of records. In addition to laser light, several potential technologies might be employed in this regard, including ultrasound, infrared light, and radio-waves in the UHF and VHF wavelengths. Televised test marketing has recently been completed indicating strong consumer interest in the RL Vinyl LP Laser Grader.
The RL Vinyl LP Laser Grader is Patent Pending and was invented by Robert Burdette of League City, TX who said, "Record collecting has been a collectible hobby for years with the key to the value being in the grade. I designed this device using technology to determine the condition as a better way to grade records. A laser scans the record for defects, scratches, marks and more and assigns the record a number from 1 (poor) to 10 (perfect) and it works."