SONY PHA-2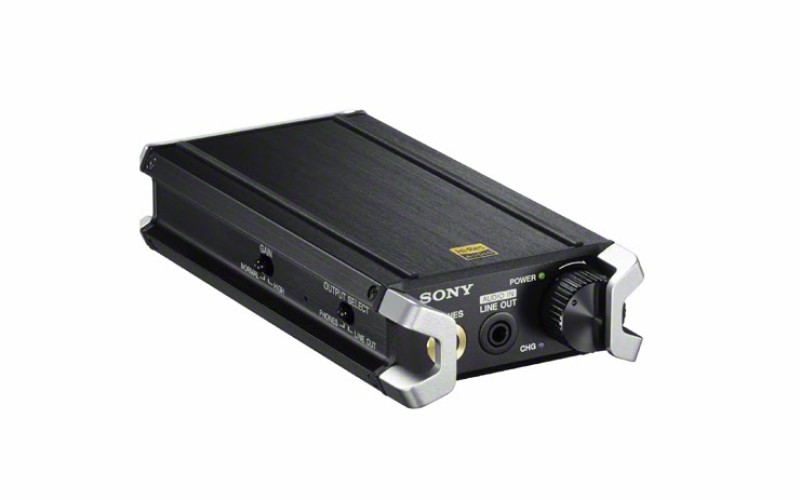 Japończycy zapowiadają przenośny konwerter DSD. Premiera w marcu przyszłego roku, cena - 599 dolarów. To kolejny ruch Sony, który umacnia tę firmę na pozycji lidera "gęstej" rewolucji
Sony PHA-2 High-Res Portable DAC/Amplifier
The new PHA-2 portable headphone amplifier was conceived to deliver superior sound reproduction from a variety of audio sources and is the first portable DAC/amplifier to be compatible with virtually every high-resolution digital file format, including up to 192 kHz/24-bit PCM and both DSD (2.8MHz) and Double DSD (5.6MHz). Listeners can also enjoy upgraded sound quality with MP3 files and other music sources.
It features a variety of advanced technologies, including such refinements as an Asynchronous Transport Mode which utilizes a dedicated signal generator to reduce timing errors for more accurate, jitter-free converter performance. It also incorporates a high precision D/A converter, along with such devices as a custom headphone amplifier IC with high slew rate, ultra-low distortion operation; OCL (output capacitor-less) current feedback architecture; plus a dual power supply operation for more stable and accurate reproduction. All of these select components are enclosed in a durable aluminum chassis which is fully protected from external interference. The PHA-2 headphone amplifier also has a variable gain headphone input that supports a wide range of impedances; as well as Zinc die-cast bumpers to protect the volume control and headphone connector from external shock and vibration.
The PHA-2 can be easily connected to both PC and Mac® computers via its USB 2.0 interface, and also includes a dedicated digital input for iPod®, iPhone® and iPad® products. Other portable audio sources such as Android™ smartphones and digital music players can be connected via the analog audio input. The PHA-2 comes with a built-in Lithium-ion battery which runs up to 6.5 hours with a digital connection and up to 17 hours with an analog connection on a single charge.
Sony PHA-2 Portable High Resolution DAC/Amplifier
* Full Hi-Res audio: PCM 192kHz/24 bit, DSD 2.8/5.6MHz
* Direct Digital Connection for PC and Apple® devices
* Enhances non hi-res music sources (via analog input)
* Asynchronous, precision USB clock for superior sound
* Premium DAC with separate operational and headphone amps
* Durable aluminum enclosure with protective alloy bumper
* Selectable gain supports impedances from 8 to 600 Ohm
* Lithium-ion battery for up to 17 hours battery life
* Line-out to connect external amp or active speaker
* Mounting straps, protection sheet and cables included
* Available in March 2014 for $599.99