THIEL CS 1.7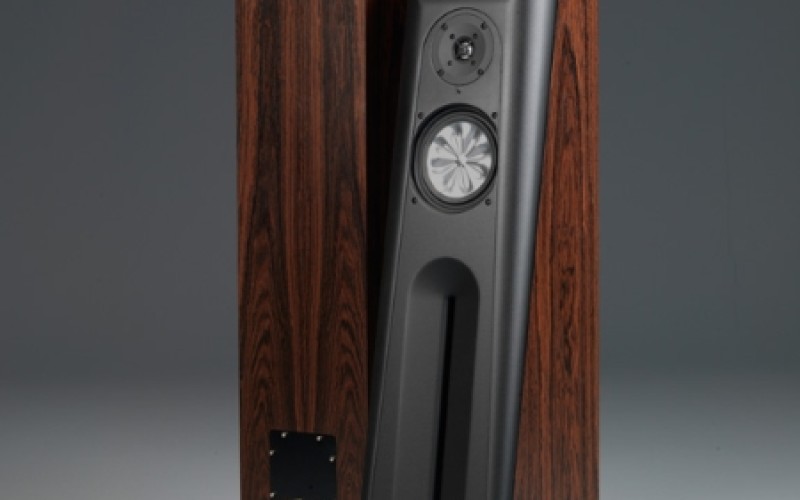 Nowe dwudrożne podłogówki Thiela. Cena - 3999 dolarów
THIEL Audio (www.thielaudio.com) has announced the introduction of the CS1.7 Coherent Source® floorstanding loudspeaker. The CS1.7 employs THIEL's renowned phase and time coherent design using precision engineered first order acoustic crossover networks and the latest technology for the woofer and tweeter engineered by THIEL specifically for the CS1.7 project.
The CS1.7s follow a long tradition of THIEL 2-way floorstanding speakers beginning with the Model 04 in 1979. Each new iteration of this series from THIEL has received accolades from audiophile journalists and music lovers worldwide. The CS1.7 seeks to establish new standards for resolution of detail, imaging and staging, dynamic capability, and tonal purity for those consumers seeking ultra high fidelity from an attractive, compact form factor.
The technology employed in the CS1.7 design is all new, leveraging much of the R&D from the flagship model CS3.7. The CS1.7 tweeter, based on the platform used in the enormously popular CS1.6 has been highly optimized for the CS1.7 featuring a new voice coil, new magnetic circuit and reworked aluminum diaphragm resulting in increased linearity and lower distortion. The aluminum woofer's "star" diaphragm was conceived using the latest laser measurement technology and also utilizes a new voice coil and magnetic structure that enables the driver to operate as a piston through a much greater range of frequencies. The crossover network is a classic THIEL first order acoustic design, maintaining the phase and time coherent nature of all THIEL loudspeakers. The cabinet is 1-inch thick and the massive baffle, with a low turbulence vertical port, is 2-inches thick, delivering the ultimate in rigidity and inertness. Even the magnetically adhered grill has been carefully engineered to prevent any diffraction. The CS1.7 comes equipped with leveling feet, however an optional brushed aluminum Outrigger base (pictured here) is available to improve the sonic performance of the speaker by maximizing stability on virtually any surface.
"The CS1.7 delivers superb musicality from a sleek floorstanding loudspeaker that is décor friendly thanks to its moderate size and elegant array of real wood veneers," said THIEL National Sales Manager Stephen DeFuria. The CS1.7 represents the performance and value that our dealers and worldwide distribution have been asking for." The THIEL CS1.7 is now shipping to authorized THIEL dealers with an MSRP of $3999 per pair.