TIMESTEP M10-DP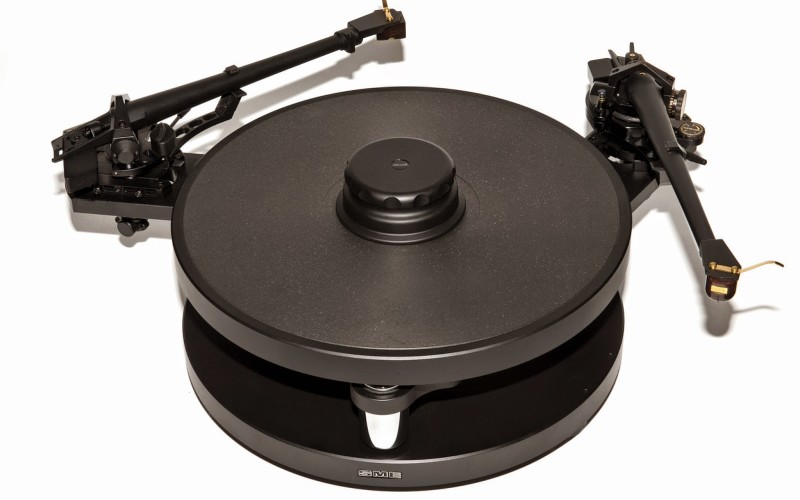 Specjalna platforma do gramofonu SME Model 10 pozwalająca zamontować dwa ramiona
Timestep announce the world's first dual arm SME turntable
Dartmouth-based high-end audio specialists Timestep have a long association with premium turntable manufacturers SME and are delighted to announce the M10-DP dual tonearm mounting plate for the SME Model 10 turntable.
The new M10-DP dual tonearm mounting plate is an excellent example of advancing a high-end high fidelity classic to meet evolving audiophile needs. The continued resurgence of demand for vinyl LPs is bringing with it a renewed appreciation of mono recordings. For serious collectors and music lovers, a dedicated mono cartridge is now becoming almost a necessity, such is the improvement in mono playback with a correctly designed mono cartridge. Which in turn gives rise to the need for either a dual arm turntable or a second turntable and arm altogether. Fortunately, owners of the SME Model 10 precision turntable can now benefit from the former without having to splash out on the latter.
The SME Model 10 turntable is built to exacting engineering standards and Timestep's M10-DP dual tonearm mounting plate is perfectly matched to it. The plate is manufactured from the same material and to the same thickness and profile as SME's primary arm mounting plate, and is carefully designed not to affect the turntable suspension.
The M10-DP dual tonearm mounting plate is fully compliant with all 9″ SME tonearms and others with an SME base. It comes with a complete set of tools and easy-to-follow fitting instructions in full colour.
UK selling price (inc. VAT)
Timestep M10-DP dual arm mounting plate £199