TMAUDO NAKED & DECA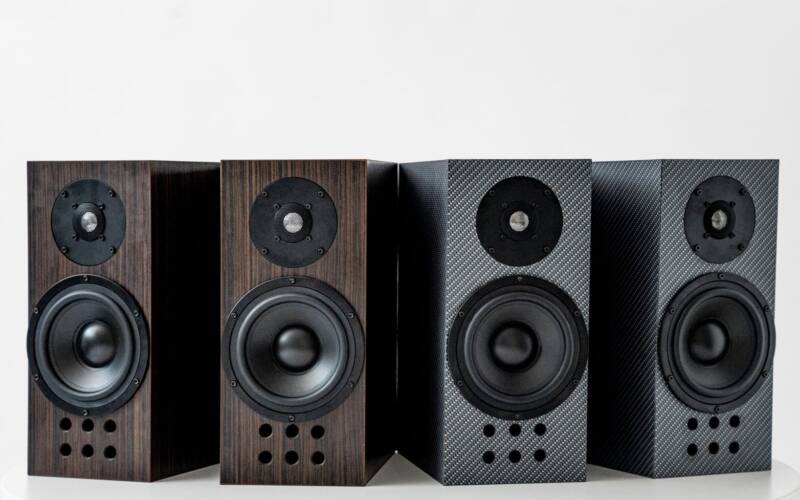 TMAUDIO's first speaker collections: Naked and Deca
In the Milan Design District of Lambrate, a new Brand has blossomed: TMAUDIO, the sound of emotion. TMAUDIO comes from the passion for sound technology and the desire to combine it with a unique, unforgettable design.
TMAUDIO wants to take the listening experience to the next level. The aim is to create emotional experiences through the ability of its professional team. In TMAUDIO labs, the best Product Design mixes with a deep knowledge and acoustic technique, to create high quality products capable of thrilling all Hi-End enthusiasts. TMAUDIO combines the vision of the CEO and Founder of tagMa, Marco Tagliaverga, and the know-how and technical experience of a renowned Italian audio designer, Alberto Bellino, a main character in the audio industry thanks to his extraordinary talent and passion. Working in TMAUDIO Research & Development department, Alberto creates acoustic projects designed for suggestive sound performance and a huge aesthetic effect.
While coronavirus had a significant impact on many Italian companies, TMAUDIO never stopped looking at the future with confidence and tenacity. In its Lambrate workshops, TMAUDIO gave birth, piece by piece, to unique products, with accurate and refined details. TMAUDIO kept bravely investing time and resources in its innovative projects: a line-up of avant-garde products which will be distributed in the next months. TMAUDIO is ready to innovate the Hi-End field, thanks to an enthusiastic team of professionals and their speakers, entirely Made in Italy.
TMAUDIO is launching its first collections of speakers: Naked and Deca. The line Naked, with an essential design, includes speakers producing a pure and transparent sound thanks to the internal and TMAUDIO exclusive Full Sinecap technology. The Deca collection, on the other hand, breaks every record thanks to its speakers capable of developing excellent performances in just 10cm in thickness. Its flagship product, Deca One, is designed to fit in little rooms and to transmit all sound emotions in every kind of environment. Its solid wooden cabinet is at the same time a guarantee of excellent sound and an extraordinary piece of furniture. Discover TMAUDIO speakers on the website TMaud.io, or make an appointment to visit the showroom in Milano Lambrate, and listen to the exceptional performances of TMAUDIO products.
"With TMAUDIO a dream came true: our desire was to combine Design, Sound and Knowledge. TMAUDIO comes from the passion for beauty and our wish to excite the public. – says Marco Tagliaverga, CEO and founder of TMAUDIO – In an evolving market, TMAUDIO has adapted perfectly to change by demonstrating determination and resourcefulness. In our products all the best of Made in Italy finds its way and the passion for the listening experience. We want to offer products that can make you fall in love at the first contact. Today our dream becomes a reality, for your pleasure, thanks to the new TMAUDIO collections."