ULTRASONE GO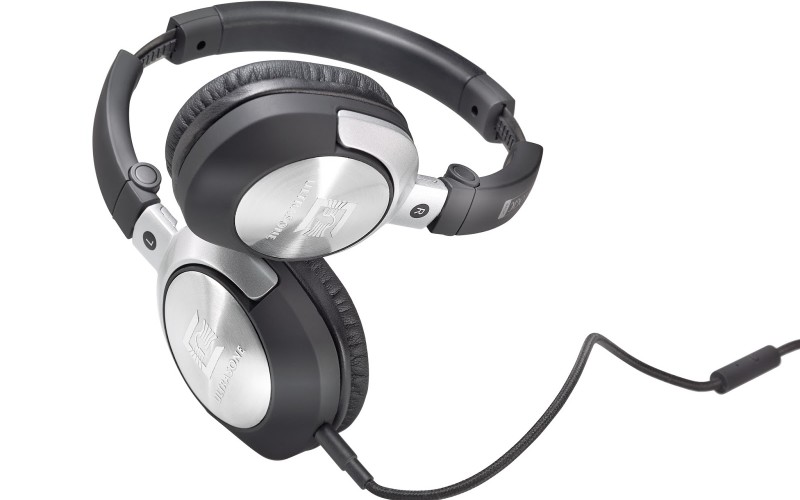 Kompaktowe słuchawki na rynek urządzeń mobilnych. Cena wynosi zaledwie 109 euro
Ultrasone GO: compact headphones for mobile music lovers Perfect musical enjoyment on the… GO! With the GO, Ultrasone presents travel headphones for all music lovers who want to experience the excellent sound of highquality, hi-fi headphones when on the go. Because despite its compact size, this onear model is equipped with patented S-Logic® technology, thus guaranteeing an impressive, spatial sound. In addition to excellent musical enjoyment, developers also focussed on providing maximum wear comfort that impresses even on long plane journeys. Thanks to the integrated headset function, GO headphones do not have to be detached from your smartphone when receiving an incoming call; the remote control cable with integrated microphone can also be used with tablets and notebooks.
Music is getting mobile: at a time when it is possible to stream millions of songs almost anywhere, listeners don't want to do without the best possible sound, even when on the go. With the GO, Ultrasone delivers headphones for the mobile generation and provides excellent musical enjoyment on the go – especially when used with a smartphone, tablet or notebook.
Perfect sound for travelling music lovers
The GO effortlessly manages to balance mobility and the best possible sound. The 40mm sound transducers produce 20 Hz – 20 kHz, covering the complete sound spectrum of the human ear. Thanks to a maximum core sound level of 96dB and the closed on-ear design, the headphones always have sufficient power reserves for sound reproduction. This enables the Ultrasone GO to provide exactly the playfully light, natural, detailed and, at the same time, powerful music reproduction that Ultrasone has become famous for over the decades.
S-Logic® Basic: unrivalled sound expertise
So small and yet fitted with S-Logic®: despite such compact dimensions, the GO features the basic variant of this patented Ultrasone technology, which produces a particularly spatial sound quality with broad stereo panorama and impressive tonal depth. This creates the impression of listening to a speaker rather than through headphones. The basic principle of S-Logic® is the decentralised arrangement of the transducers: thanks to additional reflections, which are required to make sound travel, a more spatial sound is created. S-Logic® also means the same perceived volume with a 40% lower sound level (3-4 dB) – thus actively protecting your hearing.
Ultra-portable thanks to foldable design
At only 133 grams, the Ultrasone GO is a real lightweight, thanks to a solid plastic housing that has been tested in particular for durability during every-day travel. The elegant, diamond-cut aluminium plaques emphasise the high-quality craftsmanship and provide additional stability. Sophisticated cushioning ensures that the headphones provide maximum comfort on long journeys. When not being used, GO headphones can be folded up into an ultra-compact "boarding-case compatible" size. Protected by a transport bag (included), these headphones will reach their destination safely – even in hand luggage.
Maximum comfort thanks to customisable remote control cable and app
The Ultrasone GO includes a detachable cable with integrated remote control and microphone. Telephone calls can be answered or started easily with just the touch of a button – when the call is finished, the headphones automatically revert back to playing music from the point it was paused. Users with Android phones, smartphones and tablets can enjoy even more convenience and individuality: by using the free Ultrasone iQ app, it is possible to completely customise the functions of the remote control cable.
The Ultrasone GO will be available at specialist retailers from July 2015. The detachable remote control cable and a matching transport bag are all included with the headphones.