WARNER MUSIC PRIZE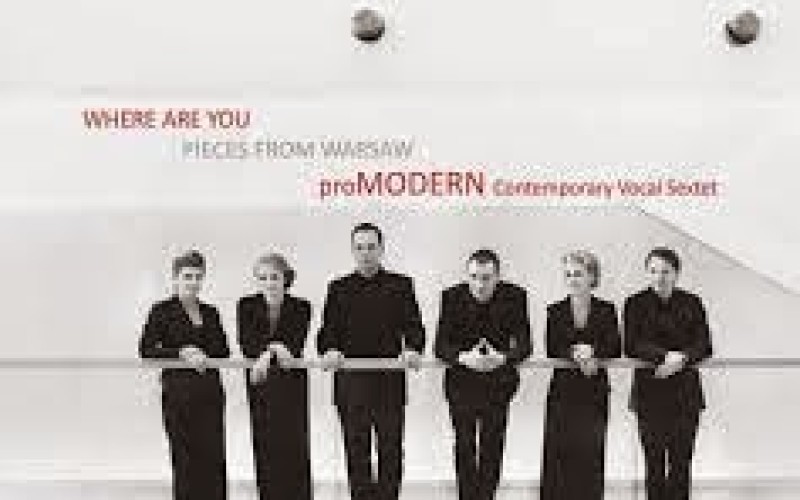 Amerykański koncern fonograficzny ufundował coroczną nagrodę w wysokości 100 tys. dolarów dla młodych muzyków klasycznych w wieku 18-35 lat. Pierwsze rozdanie wiosną 2015 r.k
Warner Music Prize to inicjatywa jednego z najbogatszych ludzi świata i przemysłowca Leonarda Blavatnika oraz jego rodzinnej fundacji, która jest bardzo aktywna w działalności charytatywnej. 57-letni Blavatnik, urodzony w Odessie na Ukrainie, od 2011 roku jest właścicielem Warner Music Group, która kosztowała go ponad 3 mld dolarów. szczegóły – poniżej
Warner Music Group is thrilled to announce the creation of the Warner Music Prize, established with support from the Blavatnik Family Foundation. Featuring a cash prize of $100,000, the award will be given to a classical musician aged 18 to 35 who demonstrates exceptional talent and promise, regardless of any label affiliation. In its inaugural year, the prize will be presented in association with Carnegie Hall, with the nominees drawn from those young singers and instrumentalists presented by the venue in significant solo roles during the 2014-15 concert season, who meet specific eligibility criteria.

The candidates' performances will be evaluated by a jury of renowned classical musicians and industry leaders, who will announce the winner in the spring of 2015. In conjunction with the cash award, the winner will be showcased at Zankel Hall as part of the Warner Music Prize Gala at Carnegie Hall on October 27, 2015, which will raise funds for philanthropic and educational purposes. In addition to the Warner Music Prize, the winner will be offered the opportunity to record with Warner Classics.

The young artists under consideration, and the dates of their Carnegie Hall performances, are: sopranos Sarah Shafer (Feb 22) and Jennifer Zetlan (Dec 4); mezzo-sopranos Jamie Barton (Feb 17), Rachel Calloway (Dec 4), Cecelia Hall (Jan 17), Alisa Kolosova (Feb 1), and Peabody Southwell (Dec 4); bass-baritones Aubrey Allicock (Dec 4) and Evan Hughes (March 8); tenor Dominic Armstrong (Dec 4); violinists Augustin Hadelich (Dec 28) and Itamar Zorman (Nov 5 & March 26); cellist Brook Speltz (March 26); double bassist Roman Patkoló (Nov 11); harpist Sivan Magen (Oct 21); and pianist Behzod Abduraimov (Jan 27 & Feb 18).

Stu Bergen, President, International, Warner Recorded Music, said: "The Warner Music Prize has been created to recognize and reward promising musicians early in their careers, when they need it the most. We are thrilled to partner with Carnegie Hall for the inaugural prize and are looking forward to a series of exciting performances this season and the gala celebration of the first recipient next fall."

Clive Gillinson, Executive and Artistic Director of Carnegie Hall, commented: "Support of young talent and the next generation of great performing artists are goals that are central to Carnegie Hall's mission. Aligned with this, we're excited to partner with Warner Music Group as it launches the Warner Music Prize, shining a spotlight on the many exceptional young artists presented on the Hall's three stages this season, including the prize's first honored recipient. We also thank Warner for selecting Carnegie Hall's Weill Music Institute as a beneficiary of the prize's gala, supporting music education programs designed to nurture young talent and creativity."

Len Blavatnik, Founder of the Blavatnik Family Foundation and Chairman of Access Industries, said: "One of the primary missions of our foundation is to support and encourage creative young people in a diversity of disciplines. Acknowledging and helping young musicians is essential if we are to see classical music thrive for generations to come."

Proceeds from the gala will benefit the Harmony Program, a nonprofit organization that provides afterschool music education programs in underserved communities across New York City, and the Weill Music Institute, which creates Carnegie Hall's music education and community programs, serving people of all ages in New York City and throughout the world.

Anne Fitzgibbon, Founder of the Harmony Program, observed: "The Harmony Program is honored to have been chosen as a beneficiary of the inaugural Warner Music Prize Gala. As an organization committed to bringing music education into the city's under-served communities, the Harmony Program appreciates the importance of inspiring and celebrating emerging talent. Perhaps one day a former Harmony student will be considered for the Warner Music Prize."

The day-to-day running of the Warner Music Prize is being overseen by Warner Music Group Senior Vice President Eliah Seton.