WIZYTY DOMOWE vol.74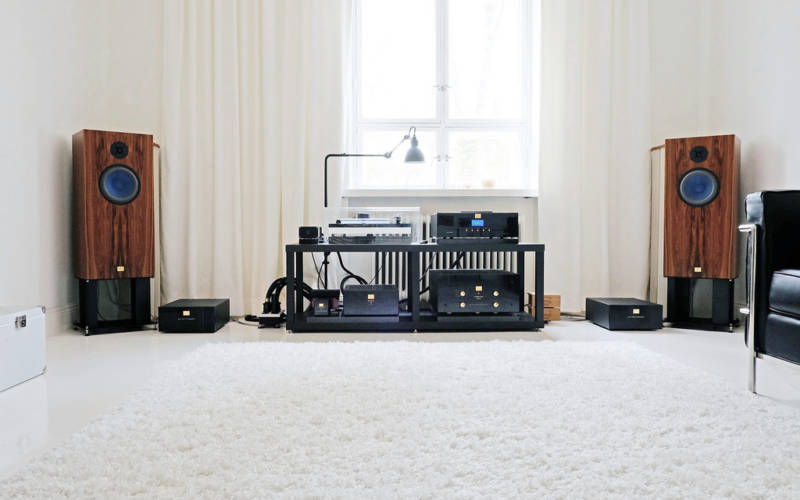 Nawet jeżeli w tym pokoju nie ma klamek, i tak bylibyśmy w nim szczęśliwi
Właściciel tego systemu ma na imię Janne i mieszka w Helsinkach. Jest posiadaczem systemu, który wielu uzna za system marzeń. Zbudowany jest prawie wyłącznie z komponentów Audio Note. Aż boimy się policzyć, ile to wszystko kosztuje, bo znowu nam wyjdzie co najmniej milion. No, ale mamy do czynienia z obywatelem państwa naprawdę zamożnego. I to na tyle, że jego władze rozważają wypłacanie każdemu Finowi 800 euro miesięcznie.
Instalacja Janne składa się z następujących komponentów:
Kolumny: Audio Note AN-E Spe He Signature
Wzmacniacz: Audio Note Meishu Silver
CD-player: Audio Note CD 4.1x
Gramofon: Bauer Audio DPS 3
Ramię: Bauer Audio / DPS
Wkładka: Lyra Kleos
RIAA: Audio Note M2 Riaa
Step-Up: Lyra Erodion, Audio Note AN-S2H
Interkonekty: Audio Note AN-Vx
Kable głośnikowe: Audio Note AN-SPe
Kable zasilające: Audio Note Isis, Furutech Evolution II
Więcej zdjęć – tutaj.
PS Jeżeli ktoś z naszych Czytelników zechciałby podzielić się zdjęciami swojego systemu, będziemy zobowiązani i chętnie opublikujemy je w naszym cyklu "Wizyty domowe".